Hong Kong's Chanel Factory 5 Beauty Pop-Up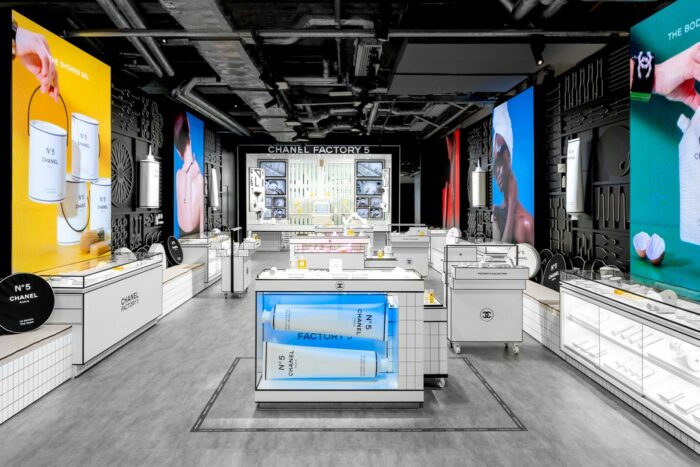 Chanel Factory 5 marks the 100 year legacy of N°5
In celebration of the enduring N°5 perfume's a hundredth anniversary, Chanel landed its pop-up house FACTORY 5 at Landmark, Hong Kong, bringing forth an immersive expertise of the basic scent's creation.
100 fabulous years later, the world's most iconic perfume continues to steal the show.
To celebrate a century of Chanel N°5, the Maison fired up a global campaign that honours the original while taking it into the future with a series of pop-ups around the world, and a limited edition beauty collection centred around the signature scent.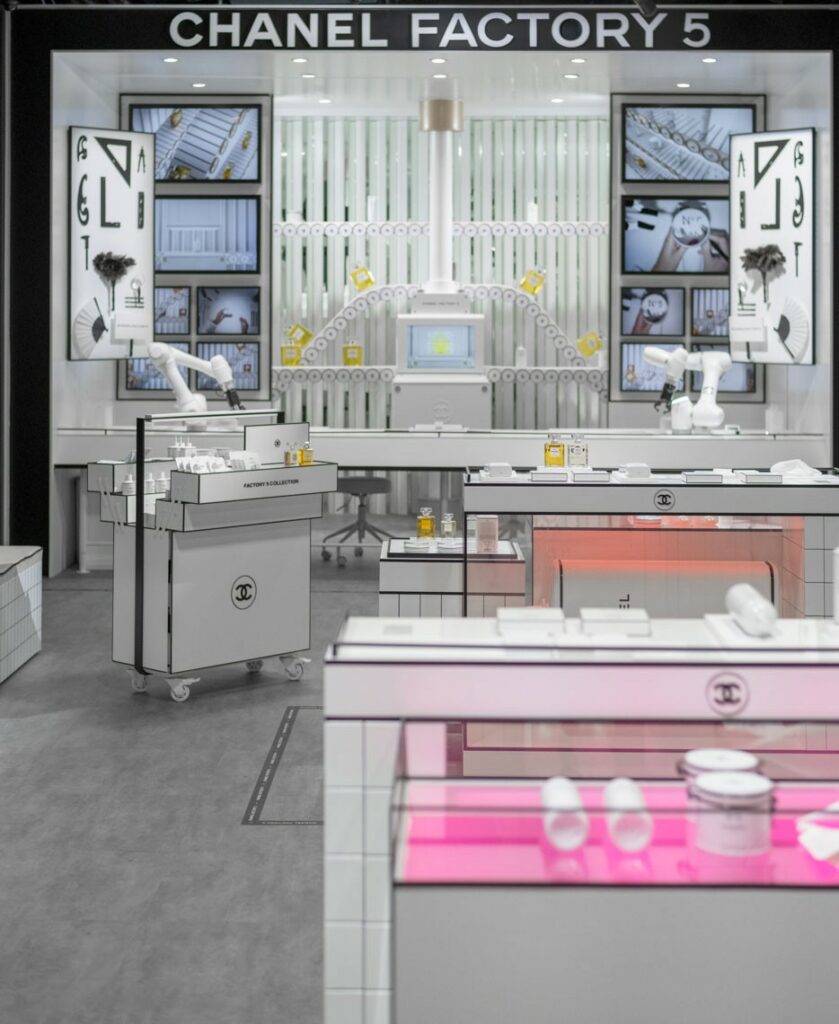 The pop-ups, which in Asia have appeared in Chengdu, Seoul and Hong Kong, are "imagined as theme parks dedicated to N°5, immerse people in a world which mixes the black and white identity of N°5 and the bright colours of pop culture.
"The experience is intended to be entertaining and offers a journey around the 17 products. In a factory setting, the public follows the product through the various production line workstations and ends its journey with a visit to the factory store where they can watch playful, offbeat demonstrations."
At its private preview, the FACTORY opens doors to VIP guests and influencers with rapper Tyson Yoshi's lit-hot performance to spice up the youthful, eclectic vibe amongst the new
generation of N°5 lovers.
Unveiled together with the FACTORY 5 is its namesake limited edition collection. Looking into the next 100 years ahead, Chanel took a fresh spin on the iconic fragrance and extends
the fragrance into a new range of 17 products in everyday objects' packaging: paint tins, refilling bags, burette, tea tins. The fashion and beauty house once again successfully demonstrates that luxury is in the experience we have of things. With the creative renditions of N°5 with a classy, French-humor flair, FACTORY 5 offers everyone a taste of N°5 in their own fashion.
CHANEL FACTORY 5 opens to the public from 29 June to 23 July. To visit the FACTORY, make reservations online to save your spot.