Selfridges Personal Shopping, London - Luxury Retail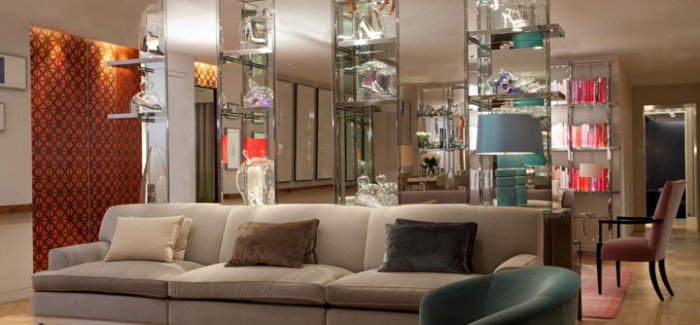 Selfridges Personal Shopping is more like an apartment at almost 5000sq ft. The design concept looked to the Selfridges customer and the heart of the brand, the dynamism of the retail experience, and what clients really needed – space to be comfortable in, private and feel more part of an exclusive but cool club.
Rooms and Suites
Waldo Works looked to the female cultural icons of the 20th century including Grace Jones, Jeanne-Marie Lanvin and Tamara de Lempicka. Shop floor has been reclaimed to allow for dedicated male-oriented dressing rooms and VIP suite inspired by fictional icons The Saville Row man (or sharp suited American Psycho) and the Military man.
These are interconnected to a central living room space for hanging out with friends or keeping the family or the entourage happy – with a bar, drawing room and library filled with art, culture and design books, it's a place to spend time as well as money. It's inspired by the all-white drawing room of the legendary Syrie Maugham (wife of Somerset Maugham, the playwright), which was Avant Garde for its time and moreover a party pad.
By retaildesignblog.net