Dolce&Gabbana Perfumes Velvet - Luxury Retail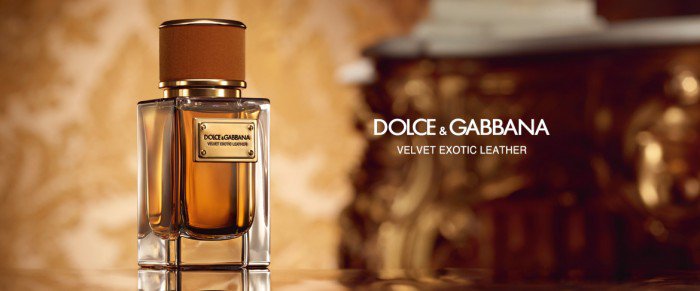 Dolce&Gabbana Perfumes Velvet Mimosa Bloom and Velvet Exotic Leather
To add to their haute perfumeries Velvet Collection Dolce&Gabbana Perfumes completes the roster with two fragrances that encapsulate femininity and masculinity at their best: Mimosa Bloom for her and Exotic Leather for him.

The Dolce&Gabbana Velvet Collection introduces two new and exclusive fragrances: Velvet Mimosa Bloom and Velvet Exotic Leather, the results of an olfactory journey through the ancient perfumery traditions. Like the existing fragrances in the Velvet Collection, Velvet Mimosa Bloom and Velvet Exotic Leather echo the sensory memories of Domenico Dolce and Stefano Gabbana. They explore the deepest sense of male and female human nature and celebrate it through the pure spirit and intensity of their scents.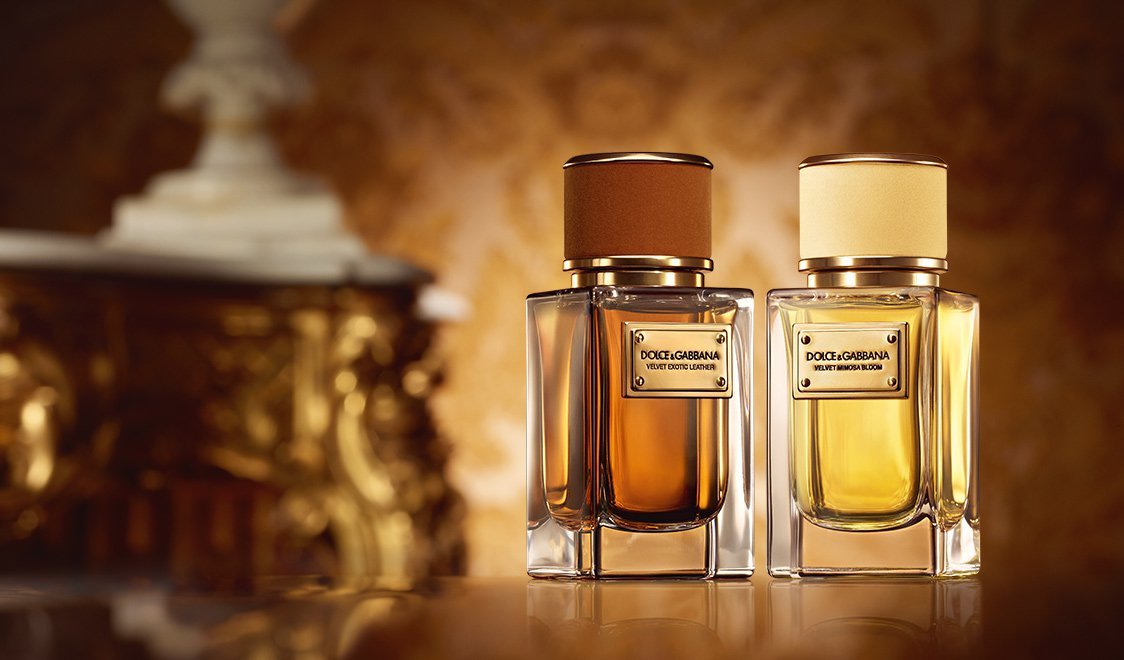 Velvet Mimosa Bloom
Velvet Mimosa Bloom is a blooming yellow tree of Mimosa, a homage to women, simplicity and light. Velvet Exotic Leather is about the male skin, his sensuality and elegance. The memory of a man through his perfume.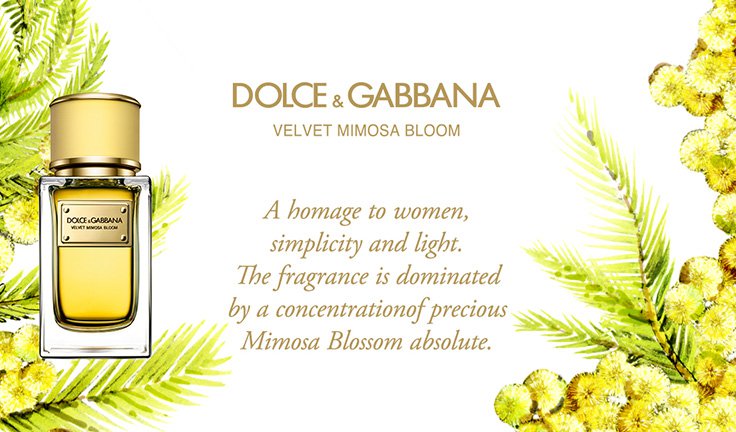 Velvet Mimosa Bloom reveals the natural and luminous glow of the Mimosa flower, a flower chosen to celebrate women. Born from the Sicilian memories of Domenico Dolce, its scent has an unmistakable trail, gracious and persistent. The fresh floral fragrance is dominated by the most precious Mimosa flower absolute which is obtained only from the blossoms of the Mimosa, hand-picked one by one. This holds the purest floral intensity and evokes sophisticated femininity and softness. The purity and persistency of the Mimosa flower blends together with the tenderness and rich texture of Narcissus absolute and Violet leaves. The opening of the perfume is a combination of precious citrus oils of Mandarin and Bergamot, along with Neroli oil, that bring to life the warmth of the Mediterranean Spring. The Heliotrope and Musky notes extend the floral signature of the Mimosa with its vaporous sophistication.
Velvet Exotic Leather

Velvet Exotic Leather recreates the purest sensation of skin. It is the essence of a man, his scent and his masculinity, enriched with an elegant touch of leather. It is a sensual and sophisticated fragrance, one of Stefano Gabbana's favourites. The heart of this woody-chypre fragrance is the Black Leather accord, with its incredible complexity. The key components of the leather signature are immediately perceived: Cistus Labdanum with its rich and warm nuances, Styrax with its intense resinous notes and Cade oil with its deep woody and smoky facets. These blend together to create a sensual and unique leather character. The sweet and fresh elegance of the Clary Sage and Lavender absolute combine with Fir Balsam and Rum absolute, to create a dry, delicate, refined and fruity nuance that reminds of a vintage liquor. Olibanum and Incense extend a warm enveloping touch, unmistakable and persistent.