Mobile Spa Cabin - Luxury Retail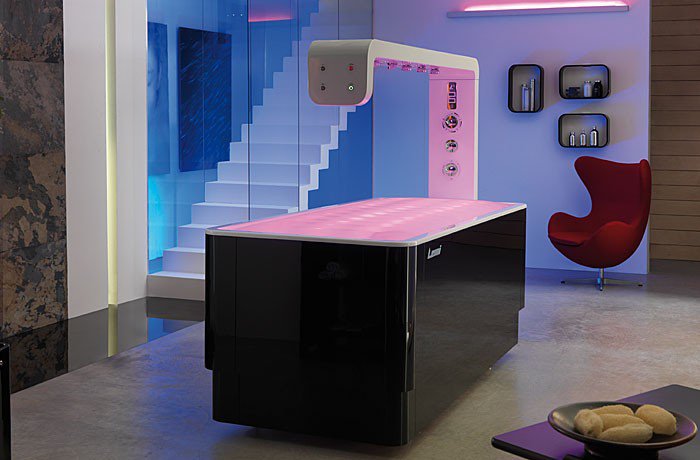 Italian company Lemi Group has launched a new version of the dreamy Aemotio Spa with a few interesting tweaks, and a few thousand dollars more. This advanced multifunctional 'cabin' costs $35,606.
It is equipped with a variety of multifunctional spa treatments including relaxation, anti-cellulite, draining, slimming and toning, body wraps, massages, and facial works. Two of its unique features are the vichy shower and its chromotherapy feature. The shower system has six shower heads shooting water whose temperature can be chosen to suit your preference. Seven different colours are available which can be selected as per the mood and treatment chosen.