Gucci Gaok 2nd flagship store - Luxury Retail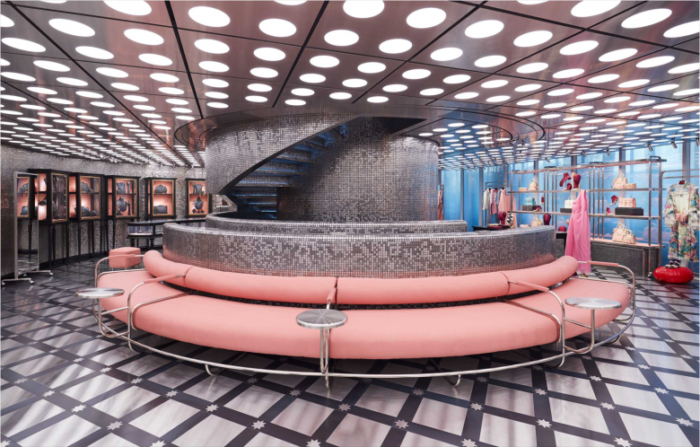 Gucci's New Flagship Store In Seoul Is Inspired By Korean Traditional Houses
Gucci's newest flagship once again demonstrates its drive to achieve more diversity and inclusion within the brand and its identity.
Situated in Seoul, one of the Far East's most alluring fashion capitals, the so-called Gucci Gaok is the luxury brand's second flagship store in the city. The striking name, gaok is Korean for 'house' or 'home', signals a distinct alignment with local culture, but also the store's rather surprising location, Itaewon, an eclectic neighbourhood part of town not associated with luxury shopping, shows an in-depth knowledge of both the South Korean retail market and youth culture. Needless to say, Gucci has pulled out all the stops for the new flagship store.
The Italian brand occupies 1,015 sqm. (10,925 sq.ft.) spread across four floors of a redeveloped and expanded modern structure and shares the premises with Foundry, a contemporary art gallery which will officially open its doors next week.
But it's Gucci which puts this building and the entire neighbourhood firmly on the global map as a coveted new destination for high-end shopping, branding the entire structure along the way with a landmark glass façade created by renowned artist Seung-mo Park. Depicting an imaginary forest, the Park explores the interplay between light and shadow, and the application of wire netting layers results in a vivid symbolism, illustrating the boundaries between what's real and what's an illusion.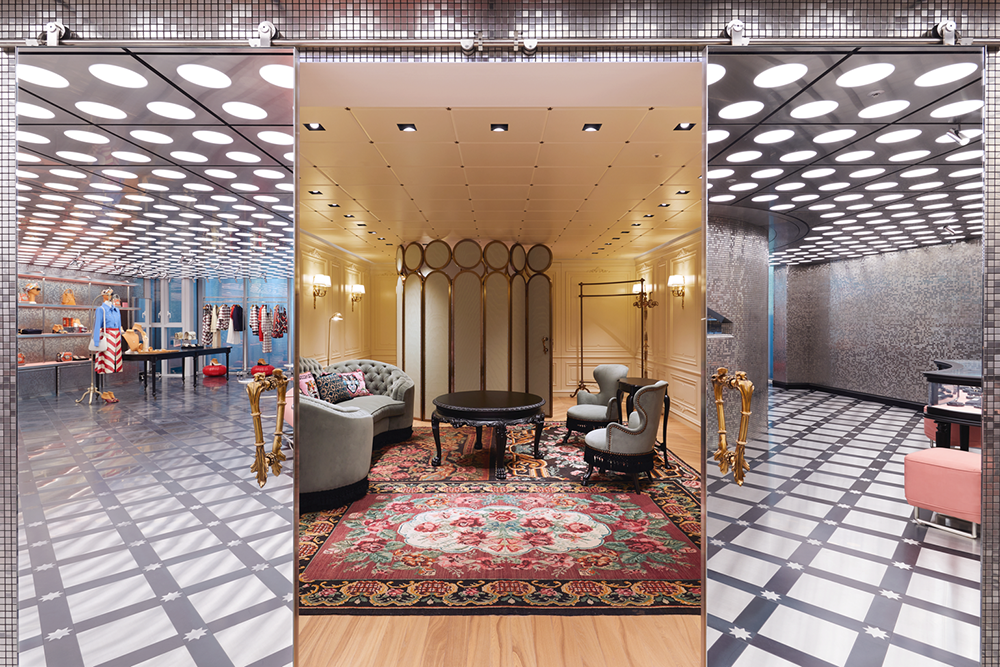 The interior design, created by Gucci's creative director Alessandro Michele and the in-house design team, takes plenty of cues from Itaewon's stature as the booming hotbed of South Korean youth culture, and it's evident the moment shoppers step inside.
An open-space layout was conceived for each floor and the interior design combines traditional Korean motifs with reflective surfaces and vibrant lights very similar to many a glamorous 1970s discotheque, and throughout the premises it's paired with more traditional furniture, including ebonised tables, upholstered seats and fluffy rugs.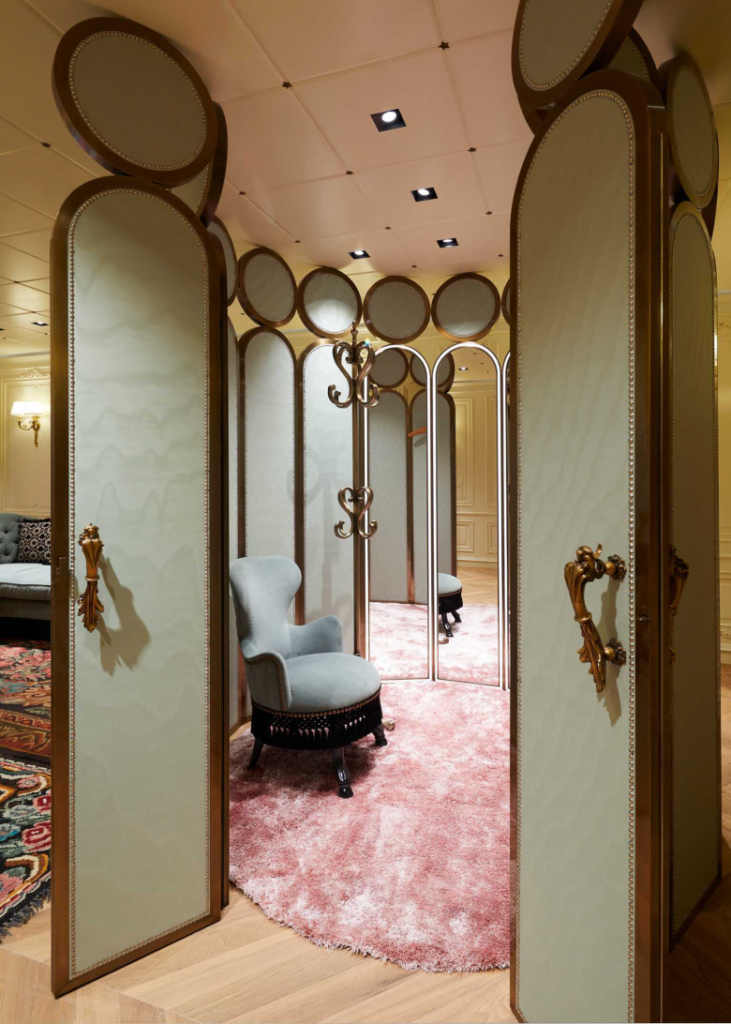 Behind reflective sliding doors, two V.I.P. spaces are available for the more discerning clients, furnished with wooden boiseries, sumptuous chairs and a carpet. Gucci Gaok not only carries the brand's full range of men's and women's items, but also a number of special items, including new baiadera print designs inspired by Saekdong, a traditional and colourful Korean stripe pattern, Gucci Gaok-printed luggage pieces, python trimmed Gucci Horsebit 1955 handbags, and also various special ready-to-wear pieces.