Manolo Blahnik Open Flagship Store at 4 Madison Avenue, New York - Luxury Retail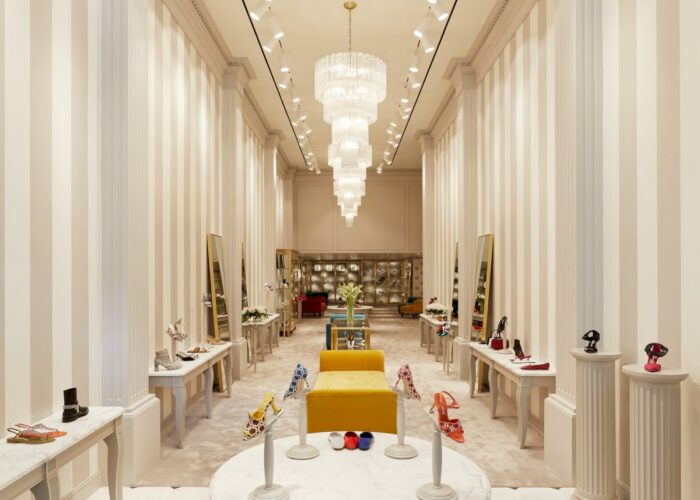 London-based luxury footwear brand Manolo Blahnik opened a flagship store in New York at 4 Madison Avenue on June 717.
The new Manolo Blahnik boutique is housed in a 1923 building, and the retail space is divided into two sections – men's and women's. Each of these parts has its own individual design: marble and plaster in a classic style – for her; blue varnish is for him. Bar counter with brass top – for all customers.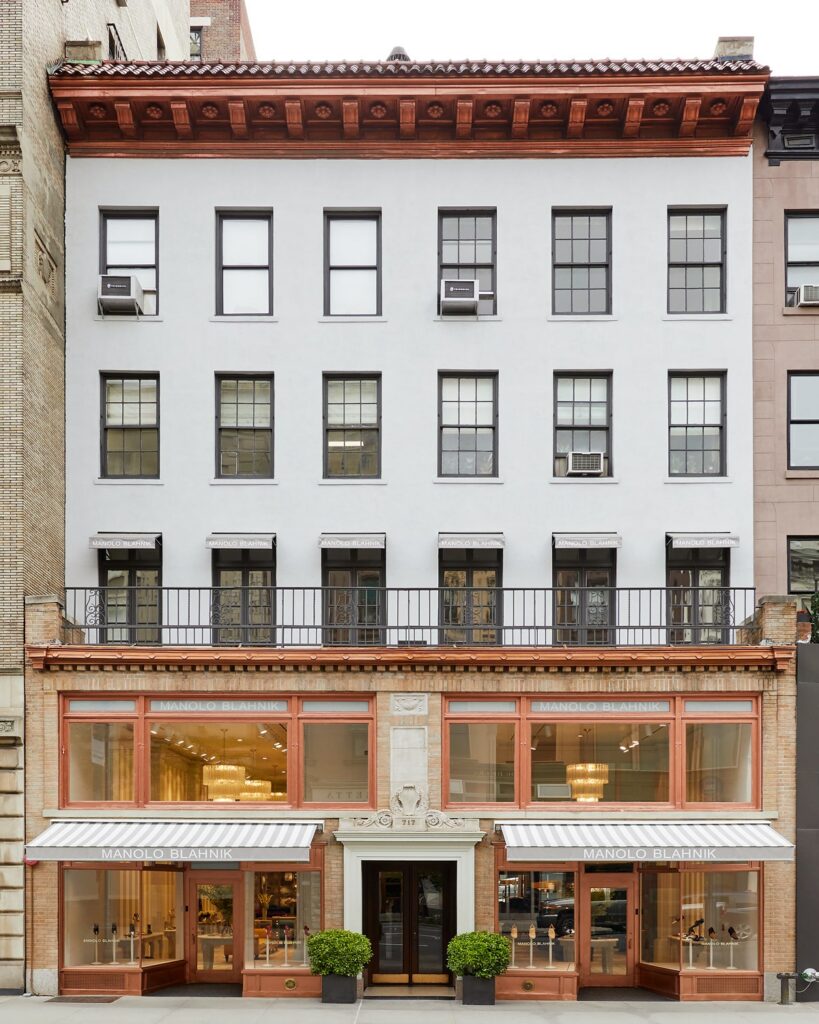 Choosing shoes and drinking cocktails is a winning combination, says Manolo Blahnik. "I created a place to relax." The designer himself is passionate about architecture and has been involved in the interior design of his new flagship with his niece Christine Blahnik and interior designer David Thomas, who is also responsible for the exterior of the brand's boutique at the Palais Royal in Paris, which is one of Blahnik's favourite Parisian landmarks.
A small capsule collection called 717 will be presented exclusively on Madison Avenue. It will also be presented at the Manolo Blahnik boutique in London. Information regarding the Manolo store in London can be found here.