"WOW Concept" Madrid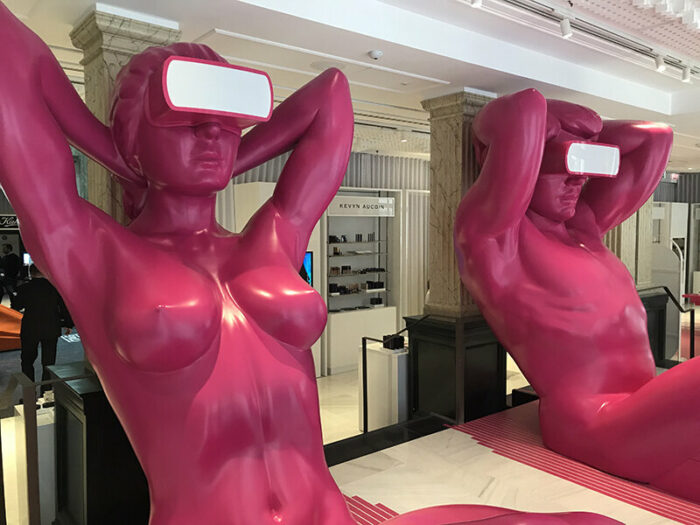 WOW Concept, Dimas Gimeno's innovative multi-brand store, opens on Madrid's Gran Vía
The screens at Gran Vía 18 announce the countdown to one of the most anticipated openings of the season: the WOW Concept store launched by Dimas Gimeno, former president of El Corte Inglés, that combines physical and online sales and aims to attract millennial and Gen Z consumers through its carefully selected brands.
WOW Concept, which will open its doors to the public on March 12, occupies the entire building, although for the moment only the first four floors, the ground floor, and the basement are operating. Most of the space is devoted to fashion, but the top floor is dedicated to decor while the lower floor to technology. This spring, probably after Easter, the top two floors will open with gastronomy as its main attraction. 
Although the project's description gives the impression of it being a conventional department store, a visit to WOW Concept will prove this wrong. Each floor has a different interior design (conceived by Carmelo Zappulla) based on the products it offers. Bright colors are reserved for the spaces dedicated to cosmetics and fashion from emerging brands, while a darker aesthetic makes up the urban fashion and sneakers sector.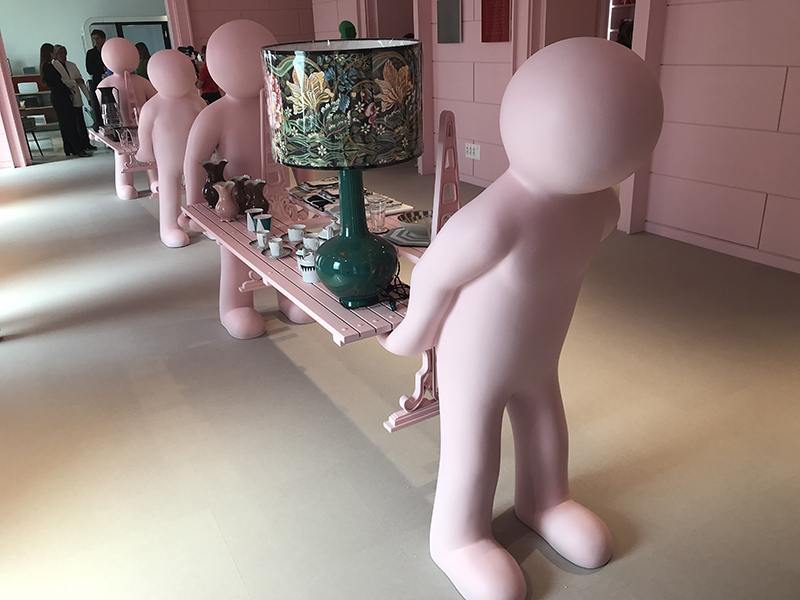 The building's top floor (offering decor) has Instagram-ready rooms with walls painted entirely in pale pink and sky blue reminiscent of Casa Decor, the Madrid decoration and art fair that adorns a building in the capital with interior design trends each year.
A distinctive product offering
WOW concept has continuously promised in statements and announcements a unique product range through its carefully selected brands, and it certainly kept true to its word. Trendy and desirable brands such as Nodaleto or The Attico are available at the store, which are both difficult to find in Spanish points of sale. Others include established mid-priced labels such as Samsoe Samsoe, some young Spanish brands like Amlul and Mietis, and emerging brands like Miista which offers bags and accessories. Sportswear brands Born Living Yoga and Brahdy also participate in making up the brand portfolio.
Gimeno's new project did not forget to make room for Spanish designer labels such as Palomo, Mans, and Beatriz Peñalver who each have their own designated spaces in corners or display shelves.
Besides the aesthetic theme of each floor, two other details stand out when walking through WOW Concept for the first time: the absence of cash registers and the limited stock of items.

"There is one cash register per floor, but our intention was for the consumer to come to us, the salespeople, tell us what they want to purchase, and for us to charge them instantly through our payment terminal," explained an employee. The shopping experience that this concept seeks to offer is omnichannel at its core: it allows customers to make purchases or add to their basket through an app from both outside the premises (thereby having their order ready to try or buy by the time they get to the store) and from inside the establishment thanks to interactive screens installed throughout different areas of the store including the fitting rooms.
WOW Concept will open not only its physical doors to the public next Saturday, but also its digital platform. The e-commerce site will have a larger product offering. "We have up to 250 brands in our portfolio, but we have calculated that, in this physical space, we can accommodate only about 150," explained Gimeno.

"This space is an authentic extension of the digital channel. And, honestly, I think that unless you start from scratch, it's something that can't be done in retail," said the former president of El Corte Inglés, who summarized the essence of the project in a few words: "If it exists and it's cool, we want it here."
Located in what was once the Roma hotel in Madrid, WOW Concept welcomes visitors on the ground floor (what was once a lobby) with two fuchsia-colored statues that seem to have been 3D printed wearing augmented reality glasses. Could the XXL-sized statues perhaps be referencing those of Ancient Rome suggesting the beginning of a new retail empire? Only time will tell.