Gucci's 4th New Stylish Restaurant in Seoul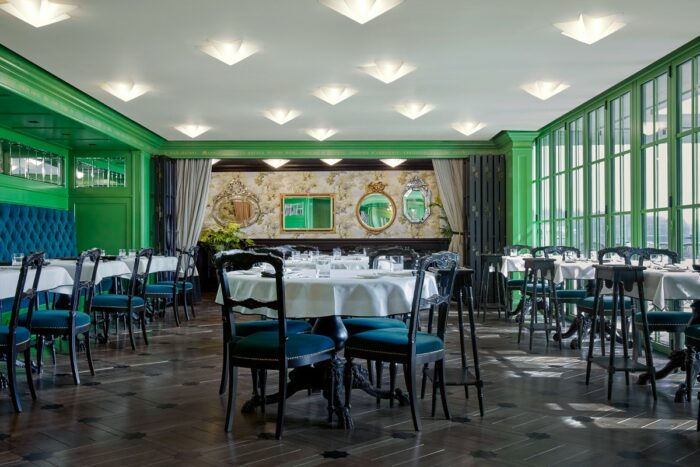 Gucci Osteria to launch in South Korea, its second location in Asia
Gucci is slated to open its new Osteria da Massimo Bottura restaurant in Seoul later this month. This marks the fourth global location for the restaurant and the third location outside of Italy after Beverly Hills, California, and Tokyo, Japan.
The contemporary restaurant falls under the Gucci Osteria umbrella and offers a dining experience that speaks to the traditional Italian cuisine that incorporates the South Korean palette. The menu aims to bring both Italian and Korean cultures together, including items like the Seoul Garden and Summer in Adriatic, while also featuring its signature dishes the Emilia Burger and the Tortellini with Parmigiano Reggiano Cream. The menu is developed by internationally acclaimed chef Massimo Bottura, Karime Lopez – the executive chef of Gucci Osteria Florence, and Seoul's executive chef Hyungkyu and head chef David Cardellini.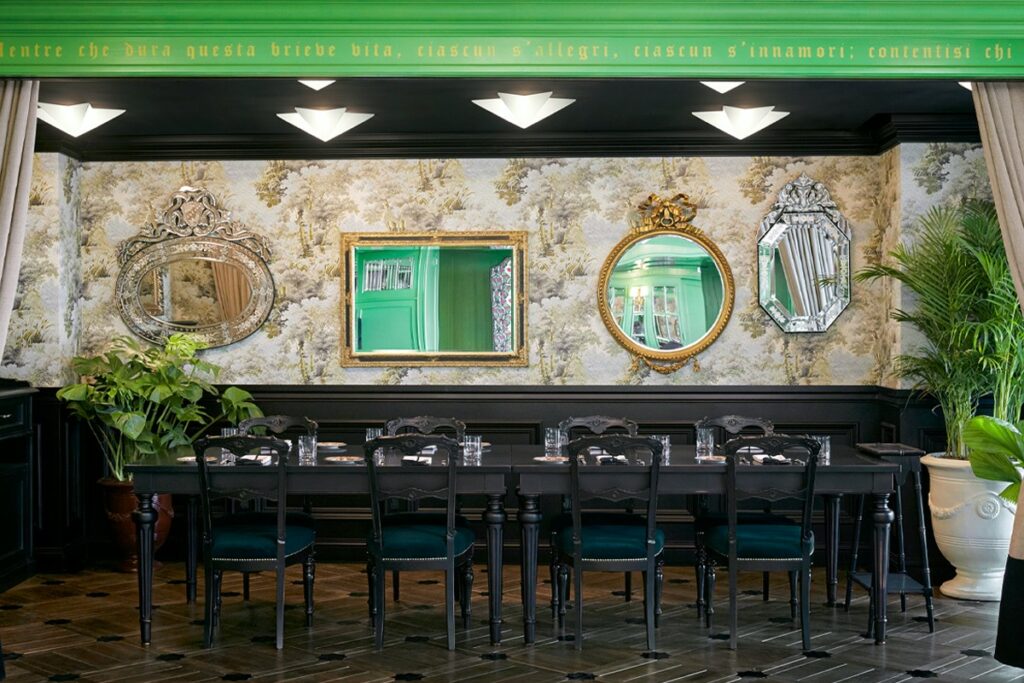 Chef Massimo explains, "There is an invisible thread that runs through each of the Gucci Osteria globally: one that entwines Italian food with the food and produce of other great global cuisines. Korea – like Italy – embraces its food as part of its culture and I'm so excited to welcome everyone to our Seoul outpost."
The interior design features a similar aesthetic to the Osteria in Tokyo, including the ceiling lights, parquet flooring, and colorful marble mosaic of the terrace. Additionally, a private dining room that hosts up to eight guests is hidden behind stained-glass doors. Named the Room of Mirrors, the space features antique wall mirrors that create a setting for an exclusive dining experience.
The attractive new restaurant will be decorated following the blueprint set by the Florence location — including references to the Italian Renaissance and Gucci's all-embracing aesthetics. Guests will be welcomed with Gucci's unmistakable green from the Georgian-era patio to the wooden panelling in the main dining room.
The former, at the outdoor terrace, features colourful marble mosaic and 36 seats while the dining room holds 28 seats with blue velvet chairs and ebonised tables. Hidden behind stained-glass doors is a private dining room for up to eight guests with antique mirrors and floral wallpaper from the Gucci Decor home collection.
Gucci Osteria Seoul da Massimo Bottura is located at 223 Itaewon-ro, Yongsan-gu, Seoul, South Korea. It is open daily from 11.30 am to 4 pm for lunch service, and 6 pm to 10 pm for dinner service. Make a reservation on gucciosteria.com.