ROSÉ LUMIÈRE AT SELFRIDGES
New "Rosé Lumière Bar" at Selfridges celebrating all things pink!
For the first time ever, Moët Henessy's rosé brands will be coming together for a spesh rosé pop-up experience at Selfridges. From now until June, guests can step inside a traditional romantic French cinema house to sample some of the world's most luxurious rosé wines.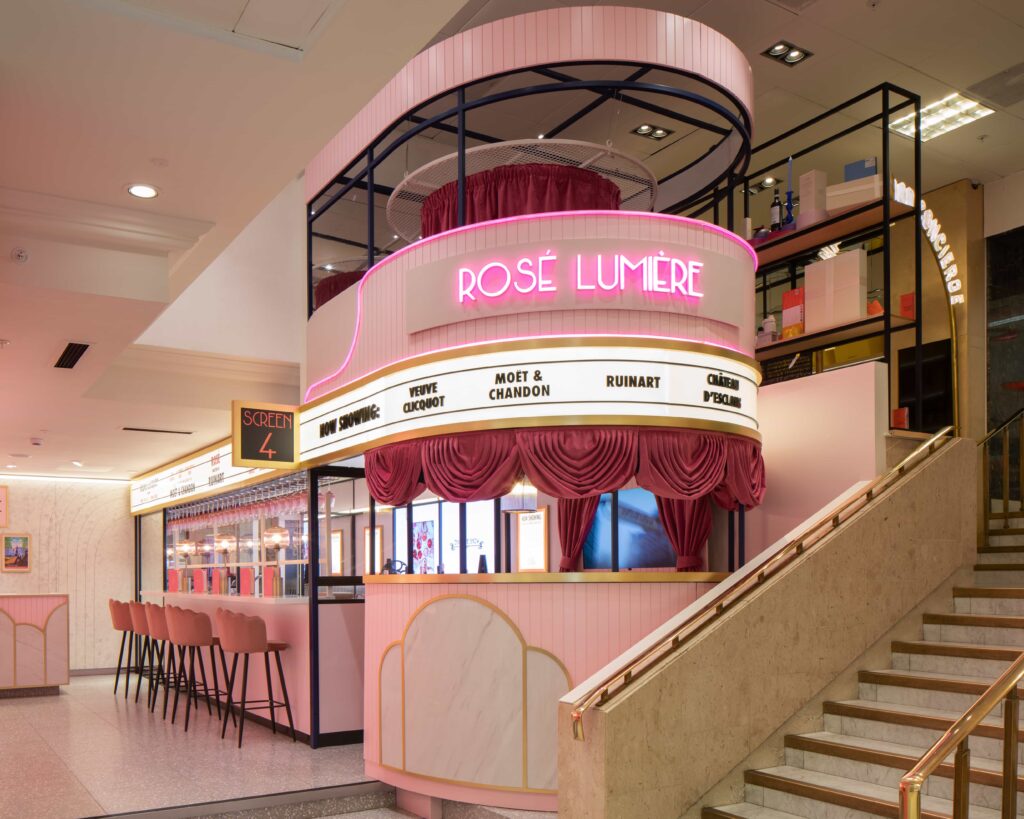 The rosé collection which includes Ruinart, Veuve Clicquot, Moët & Chandon and Château d'Esclans will all be showcased at the Rosé Lumierè bar, which takes inspo from iconic French cinema houses. As well as sipping on a large range of the pink stuff at the bar, you can brush up on your rosé knowledge by learning about the different styles of wine, from vintage to Côtes de Provence rosé, and the history of each of the wine maisons too.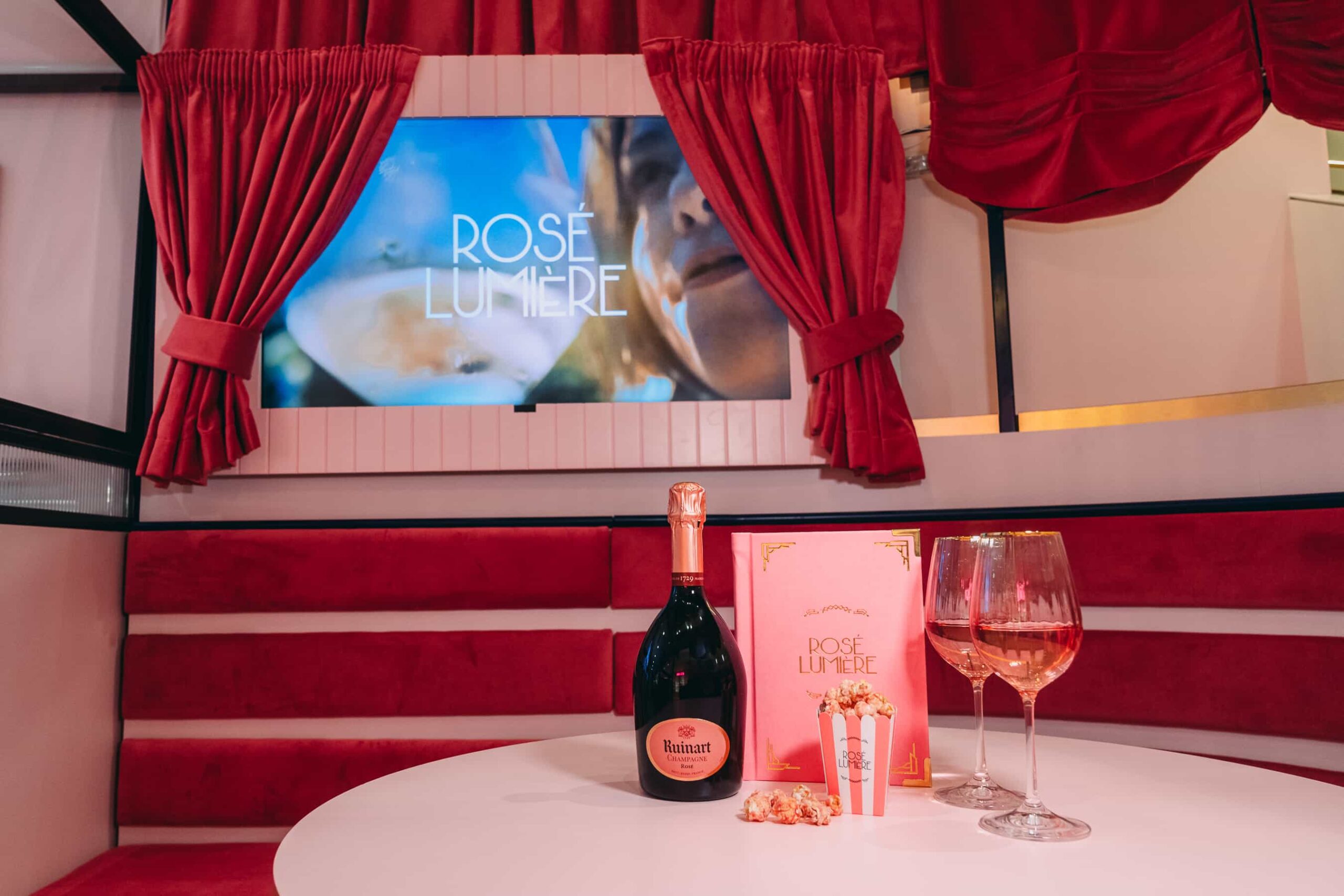 You'll also be able to immerse yourself in one of their experiences, from cocktail making to champagne tasting – there's something to tipple everyone's fancy. You can even do a spot of shopping at the rosé counter on your way out, where you can splurge on a magnum, treat yourself to a gift box or get one of the four limited-edition personalised prints.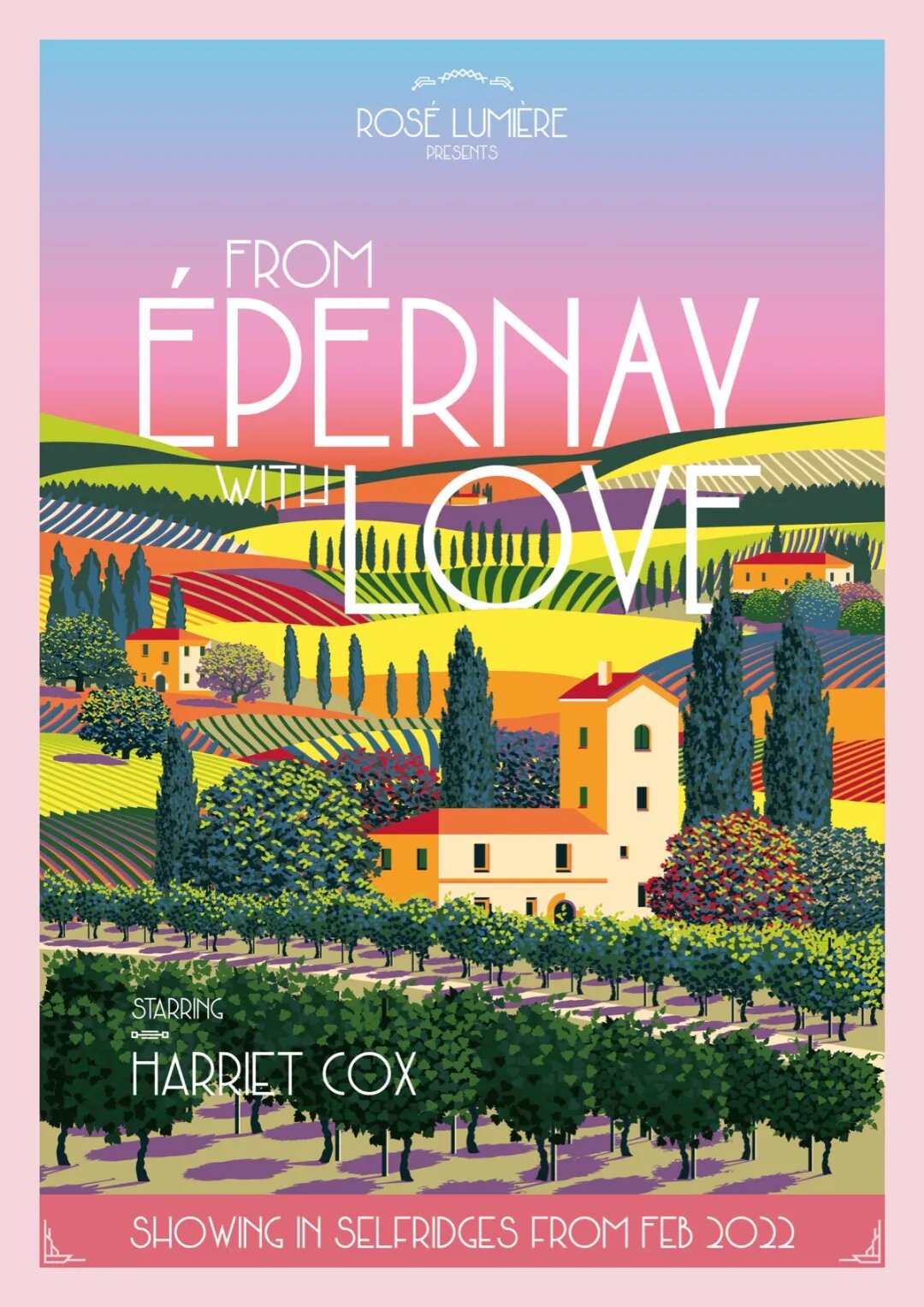 Within the foyer, guests can meet the 'leading stars' including gift boxes, bottles and magnums each presented with film inspired headliner storytelling. TheRosé counter will serve the opportunity to 'star in your own movie' with a choice of four limited edition film posters that can be digitally personalised as exclusive art prints to accompany bottle purchases. Each poster representing a different Maison and the region it's from – the perfect souvenir to gift or enjoy!
The bar is walk ins only, no bookings, but it's the perfect pit stop for a refreshment mid-shop. Personalised posters with bottles can also be ordered online at www.selfridges.com