Selfridges pop-up reimagines the future of shopping
Selfridges launches experimental pop-up featuring 3D printed Gaultier shoes
Selfridges has launched a four-week retail experimental pop-up at its Oxford Street store, offering customers a "creative playground" featuring printing on-demand, cutting-edge materials and sustainable innovation.
The pop-up, named 'Supermarket' will feature a curation of "innovation leading brands and inspiring collaborations" with both established names and start-ups. Customers will be able to watch 3D printing in action, discover how innovative materials such as atmospheric carbon are created and plant-based meat powered by 3D-printing technology. It will also introduce new ownership concepts and exclusive NFT digital artworks available to purchase in store.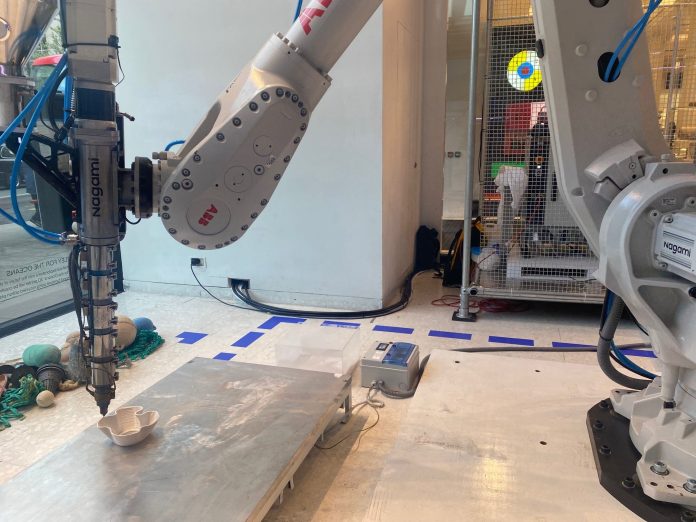 Parley for the Oceans takes centre stage in the shop with a 2.3m tall robot, which uses 3D printing to transform plastic pollution from islands into useful objects through printing of homeware, clothing and sunglasses.
For haute couture, Iris Van Herpen will display a series of exclusive shoppable laser cut corset belts and made-to-order dresses utilising recycled ocean plastic, while Jean Paul Gaultier will feature their first 3D printed shoes. Other collaborations will explore future-facing sustainable materials such as mushroom and pineapple leather, and the first fully recycled and completely circular nylon Marine Filament.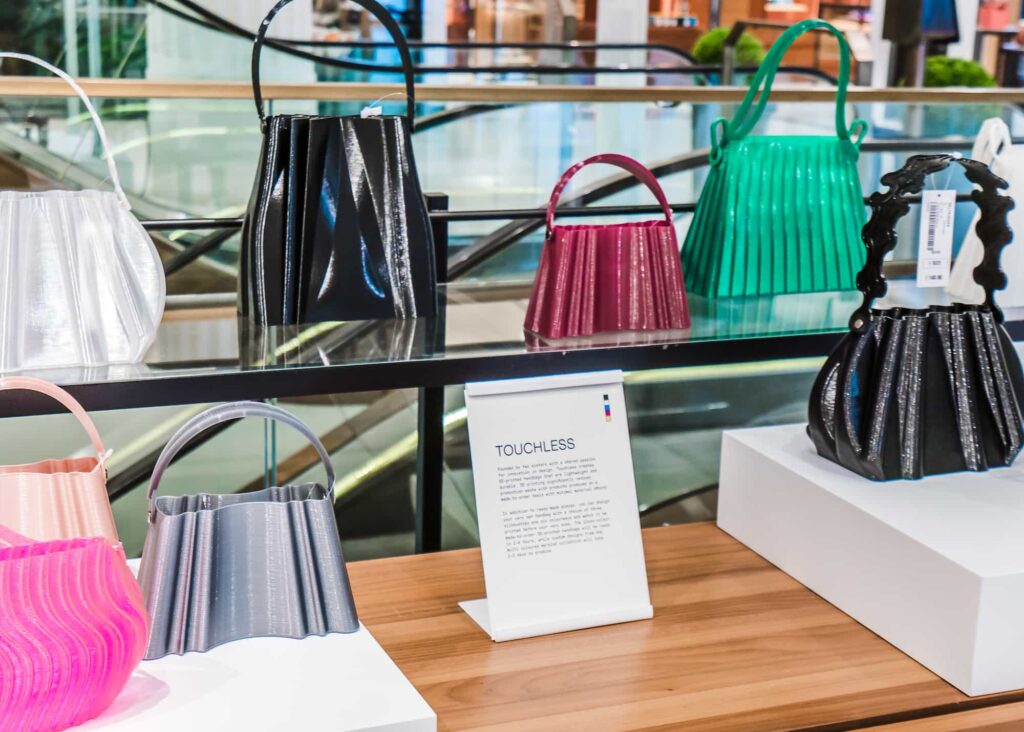 The 3D printing demonstration is showcasing the Parley AIR Station / Blueprint Module which uses ABB's RobotStudio simulation software and an IRB 6700 robot, together with Spanish design firm Nagami's plastic extruder to create a curated selection of furniture and homeware from Nagami made from Parley Ocean Plastic. These can be selected by customers on a screen and made to order on the premises. Parlay's system offers an end-to-end solution for PET plastic waste on islands and in remote regions, as marine plastic debris is sorted, cleaned and processed on-site to create 3D printed furniture, objects and building structures made from this material.
Emma Kidd, Selfridges Acting Creative Director, said: "Through this year's creative theme, Superfutures, we're examining the future of retail, inviting customers to join us. With our Project Earth commitments at its heart, Supermarket brings to life our imagined future shop, offering product on demand as well as items made from future facing materials such as pineapple leather. We're excited for our customers to explore Supermarket and hope to spark thoughts and conversation around consumption and physical ownership."
Here, the idea is to challenge consumers to think about how the goods they purchase are produced and the impact of this production on the environment.
"While expanded choice is great for consumers, it also comes at a cost to the environment, with products and packaging often being discarded with little thought about where they end up or whether they get recycled," said Marc Segura, ABB's Robotics Division President. "By re-using plastic from the world's oceans to print designer objects, we help to highlight the important contribution of robots in creating the sustainable manufacturing processes central to a circular economy."