Balenciaga´s new "furry" pop - Luxury Retail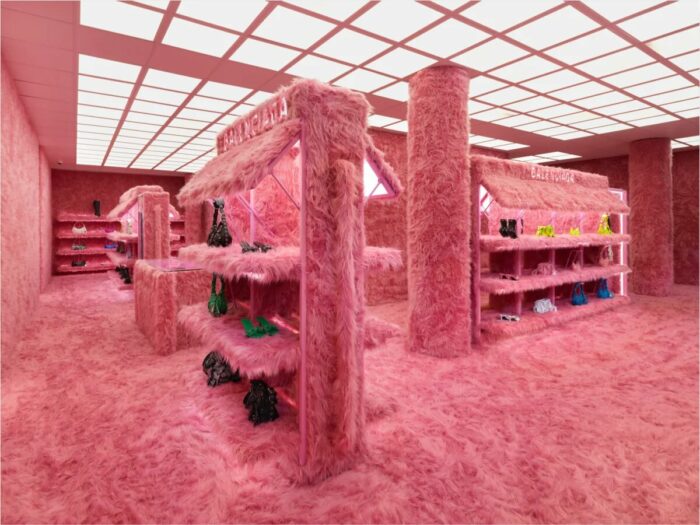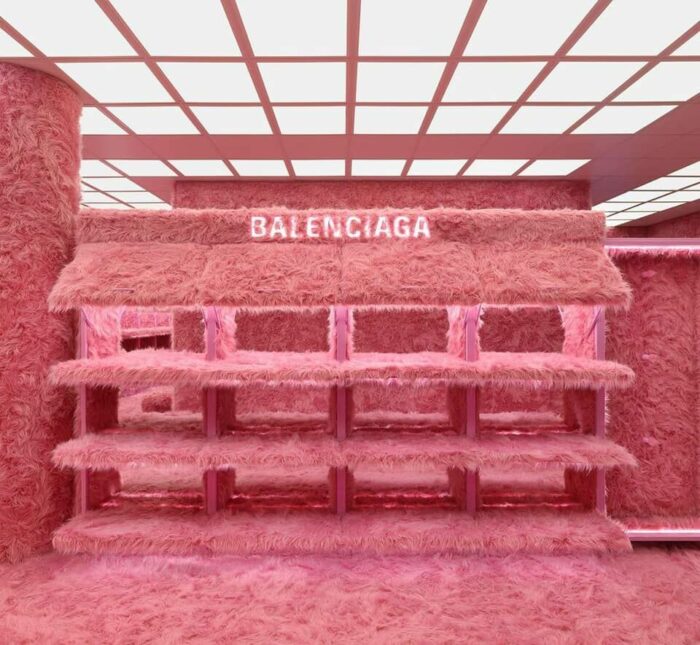 Balenciaga opens a pop-up in London to promote Le Cagole
From April to June 2022, several pop-up stores will open around the world to celebrate Balenciaga's Le Cagole.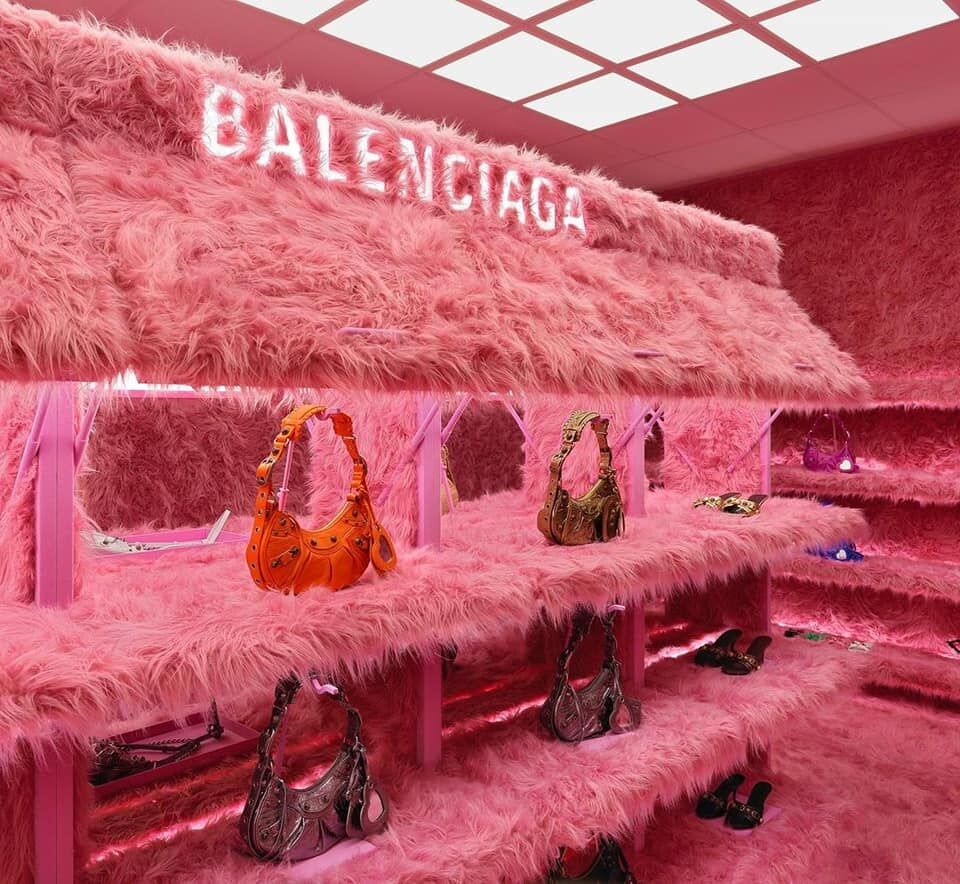 Installed in Mount Street, London and designed by the creative director of Balenciaga, Demna. The luxury fashion brand has opened a fanciful pink pop-up store to promote Balenciaga's "Le Cagole". It can be visited from April to May 8.
To celebrate its popular Le Cagole bag, which references the maximalist It Bags of Balenciaga's past, and launch the line's collection of accessories and shoes, the entire interior of the store has been covered in fluffy, bright pink faux fur to combine with the Le Cagole identity.
Shelves, displays, floors, seats, and racks in open-plan kiosks are clad in pink. To get a friendly context to look at and admire Le Cagole bags.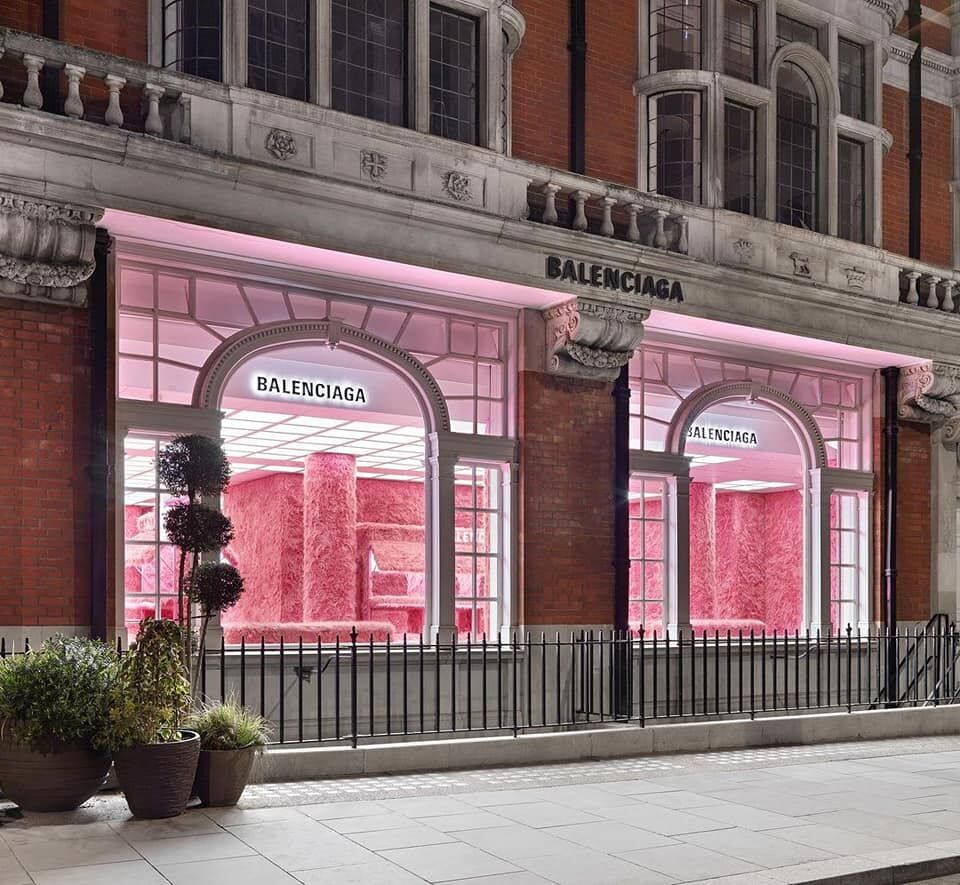 The pop-up store phenomenon gives rise to ingenious fashion installations. And this week it was Balenciaga who opened her mini store in London to accompany the launch of her "Le Cagole" bag.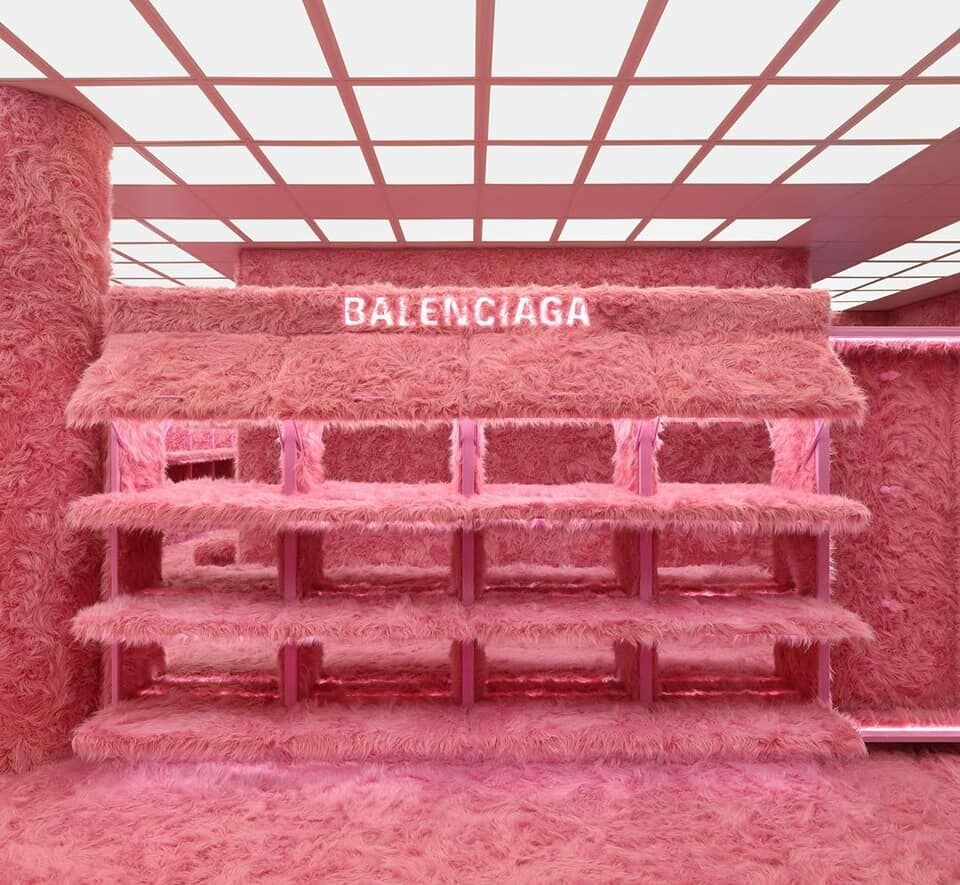 Guests have the option to personalize their purchases and take home a completely personalized model in colors, materials, size. They can design their initial with either foil stamped initials or crystal studded initials.
Le Cagole de Balenciaga went viral through the networks thanks to Kendall Jenner, Hailey Bieber, Dua Lipa and Kim Kardashian, among others.