Tiffany & Co Augmented Reality at US Open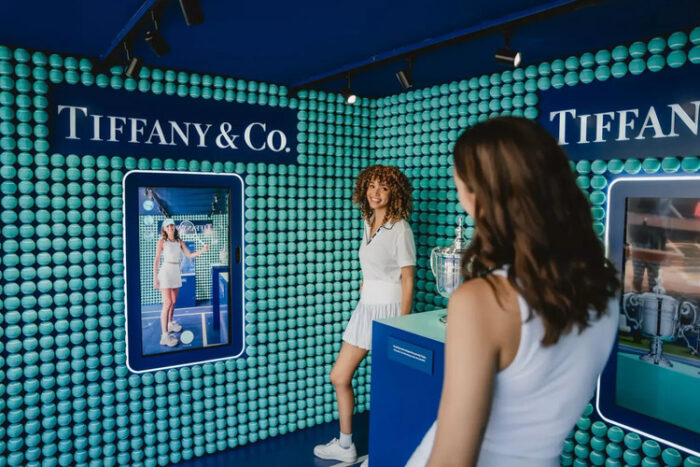 Tiffany & Co. shines brighter at the US Open with the magic of Augmented Reality (AR)
The fusion of opulence and athleticism, topped by a touch of technological innovation, has never looked so resplendent as at this year's US Open.
As attendees revel in an adrenaline-charged atmosphere, they are given a unique opportunity to indulge in luxury like no other, courtesy of Tiffany & Co.'s latest venture.
Game, set and virtual match for Tiffany & Co
Tiffany & Co has partnered with Snap Inc. and the USTA to deliver an immersive augmented reality experience for fans at the 2023 US Open tennis tournament.
Walls covered in Tiffany blue balls and replicas of iconic trophies: you can't miss the stand installed by the brand in South Plaza, the town's artery that borders Arthur Ashe Stadium, the largest tennis court in the world.
At the U.S. Fan Booth Open from the LVMH-owned brand, visitors can take a virtual swing with a diamond-inspired digital tennis racket from Tiffany & Co, as well as interact with the brand's iconic trophies through an augmented reality mirror experience in situ throughout the tournament.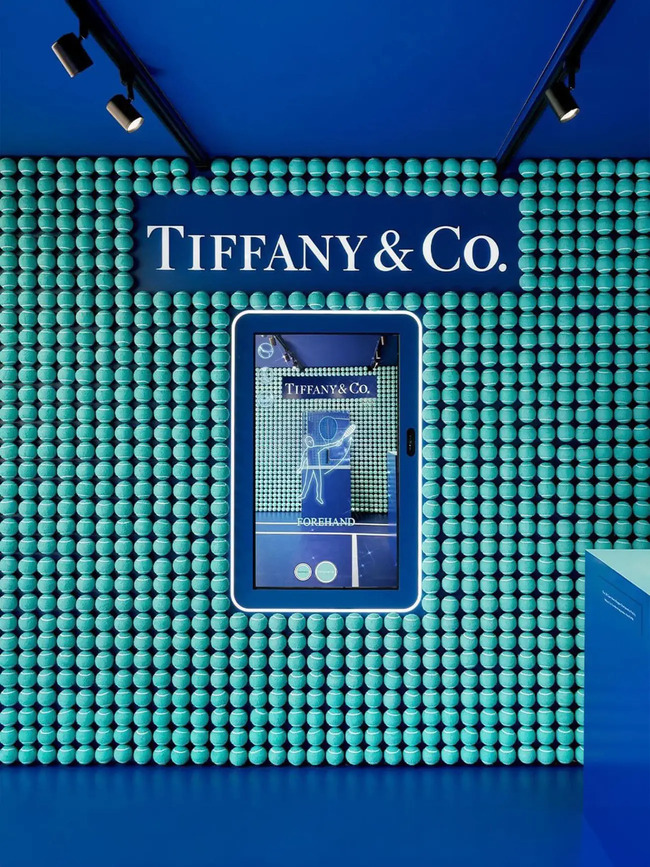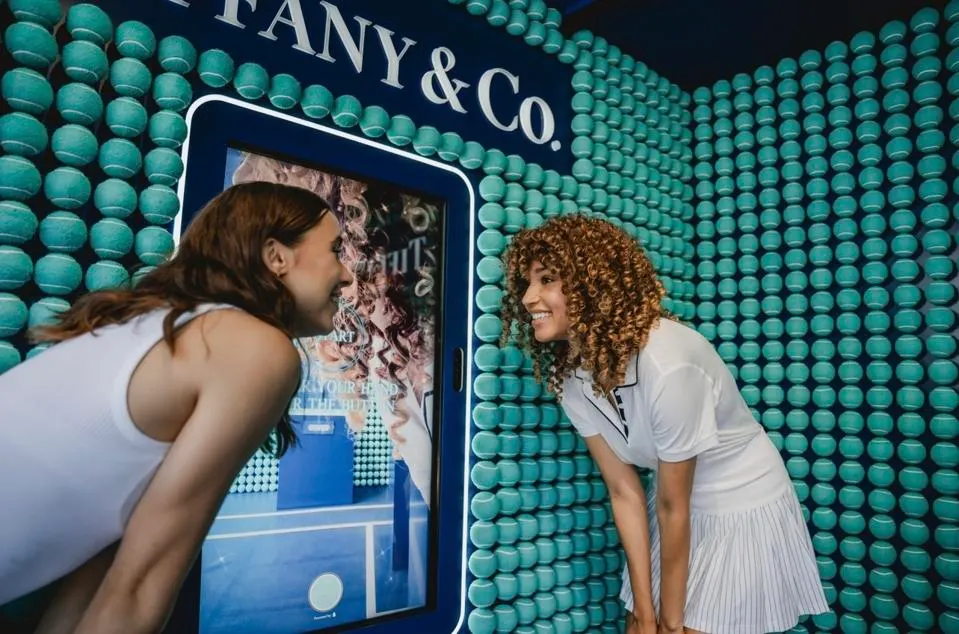 The mirror is not just an interactive device; It is a portal, a bridge between the realms of luxury goods and sports fans.
The racket is also intended to be a digital artifact of a real creation imagined as part of Elsa Peretti's "Diamonds by the Yard" collection that includes 108 diamonds frozen in a platinum mesh.
Tiffany was the first brand to take advantage of Snap's Ray Tracing technology, which enhances the realism of augmented reality by reflecting light off digital objects, especially important when it comes to displaying jewelry and high-ticket items.
The US Open activation also marks Tiffany's first partnership with ARES, Snap's AR Enterprise Services suite, which enables businesses to use its AR technology across their owned and operated websites, apps and physical locations.
The goal is to transform the way brands interact with consumers with a view to driving both engagement and generating greater revenue.
AR Mirrors help bridge the gap between digital and physical ownership. They serve as a bridge between Web2 and Web3, offering an easy way for people to use and interact with digital assets.