Michael Kors jet-set experience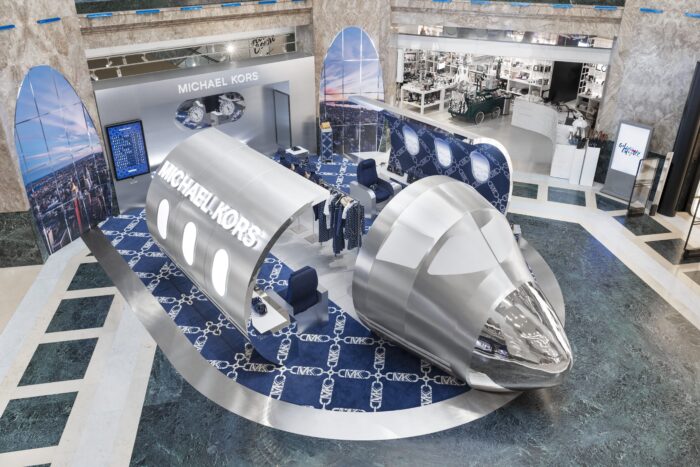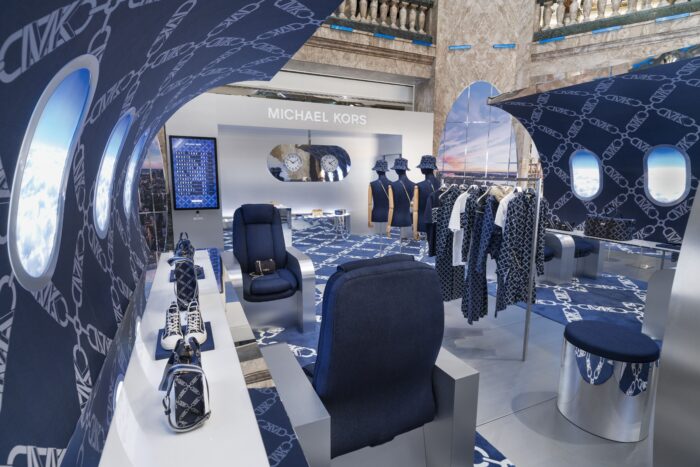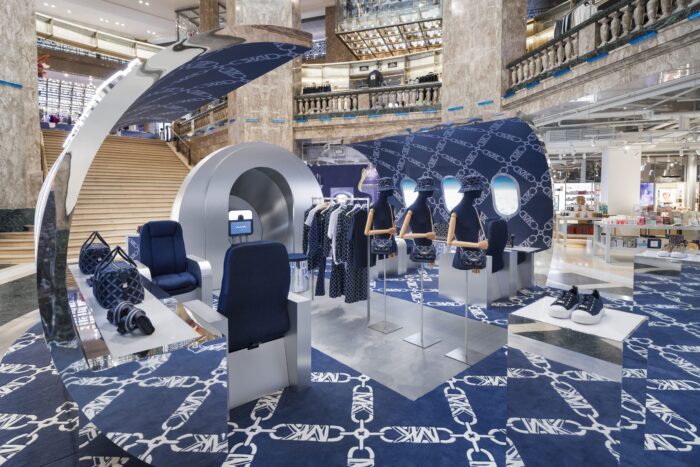 Michael Kors brings a private jet into the Galeries Lafayette Champs-Élysées
Pop-ups in the world's top department stores are getting ever more elaborate and to underline that fact, Michael Kors has unveiled an immersive luxury installation in Galeries Lafayette on the Champs-Elysées in Paris.
Located in the atrium of the Parisian department store, this pop-up, inspired by the jet-set world of Michael Kors, is an invitation to fly to New York, the brand's hometown. This store offers key pieces (accessories, shoes and ready-to-wear) for fall 2023. The Denim Jacquard collection, with the Empire logo, and the flagship bags Gigi, Parker and Heather are in the spotlight, as well as the latest creations from the Michael Kors Men wardrobe.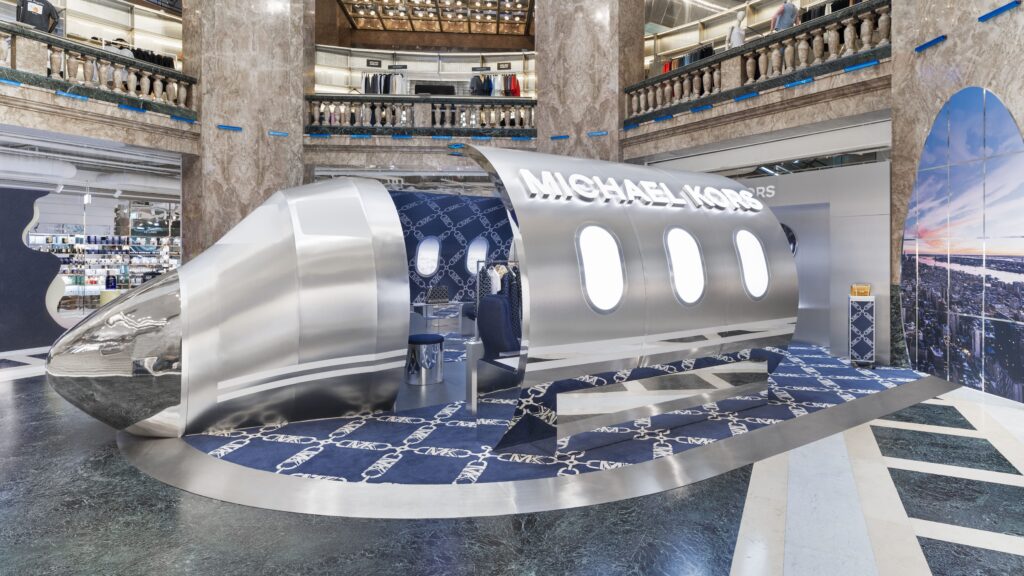 By projecting customers, as soon as they enter the store, into a tunnel recreating the view of a night flight above the emblematic skyscrapers of New York, the ground floor of Galeries Lafayette offers an immersive experience of a flight from Paris to New York.
Fasten your seatbelts, immediate takeoff for New York
The journey continues with immediate boarding for the atrium space, heading for the pop-up. It looks like a private jet. It consists of a brushed steel structure, integrating the passenger seats, the portholes and the pilot's cabin transformed into a photo studio.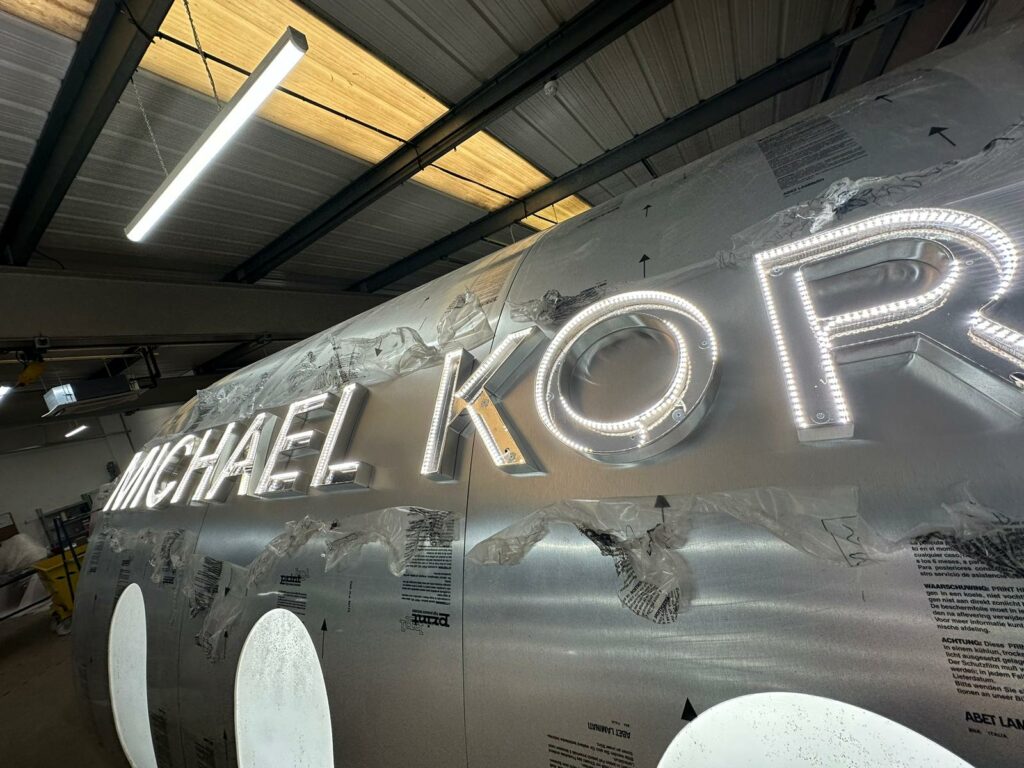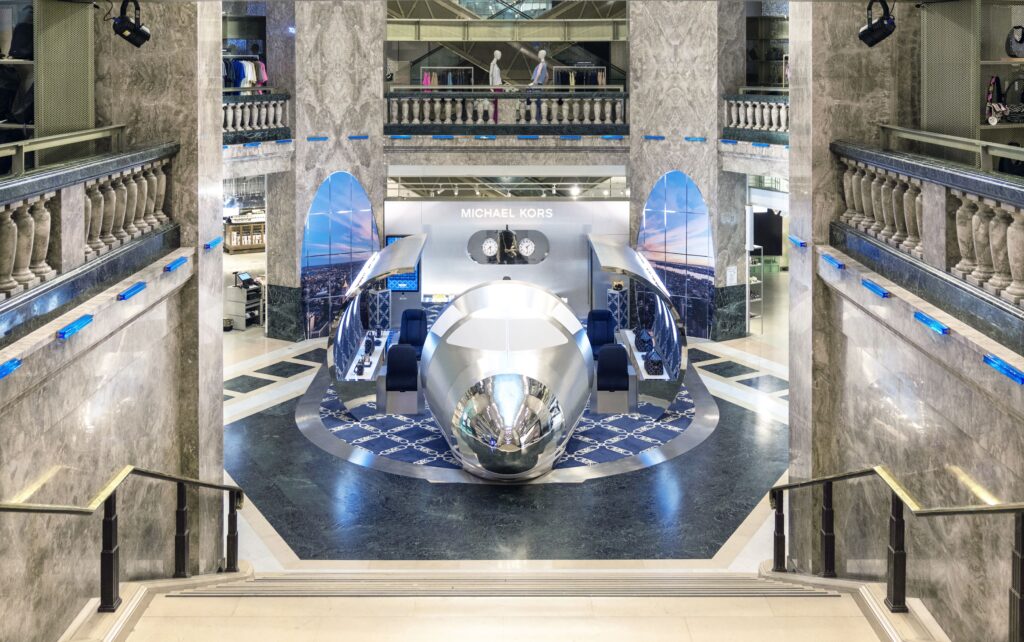 The experience takes on its full scope around an exclusive contest offering discounts and a Paris-New York round trip for the lucky ones. To celebrate this installation, Michael Kors is organizing an exclusive cocktail with friends of the brand on August 31 at the Galeries Lafayette Champs Élysées with a line up of DJs to discover.Michael Kors jet-set experience in Galeries Lafayette.
The display is open until 11 September.