"Coachtopia" Pop-up in Soho NY
First Coachtopia Pop-up in North America Debuts in SoHo
A shop for the new circular brand of apparel and accessories has been created in the company's store on Prince Steet.
Coach will open the first dedicated pop-up for its new circular apparel and accessories brand on the ground floor of its SoHo store at 143 Prince Street. The shop, which is the first in North America, will remain open through Aug. 12.
The pop-up is designed to create an immersive and playful experience for customers and features architectural elements similar to that used in the brand such as scrap leather reimagined into custom patchwork seating and signs made from upcycled materials. The space also features artwork by Skilset and Nicole McLaughlin, who are part of the global network of Gen Z activists and creatives Coach tapped to help develop Coachtopia.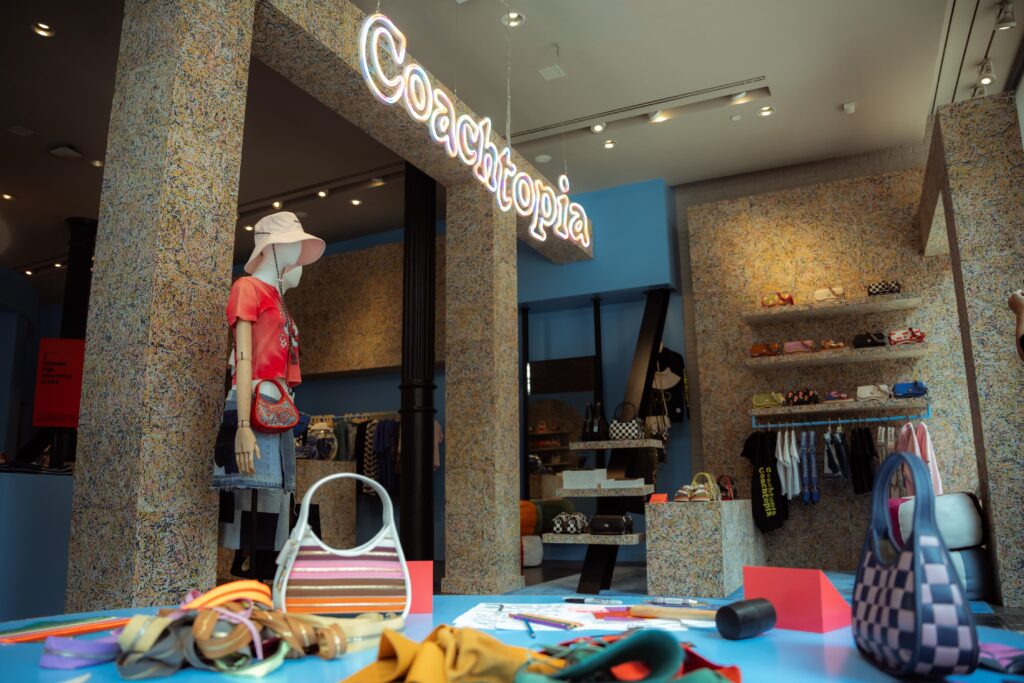 The shop will include the latest drop from Coachtopia including the Ergo bag in a new micro size and the CloudLoop tote. There is also a selection of jewelry crafted from 70 percent recycled resin. The latest collection introduces a new material, Upcrushed Upcrafted Leather, developed from leftover scraps from Coach leathergoods production. There will also be apparel in the shop including an Upcrafted appliqué jacket and dress designed in collaboration with Coachtopia creative and designer Tyler McGillivary.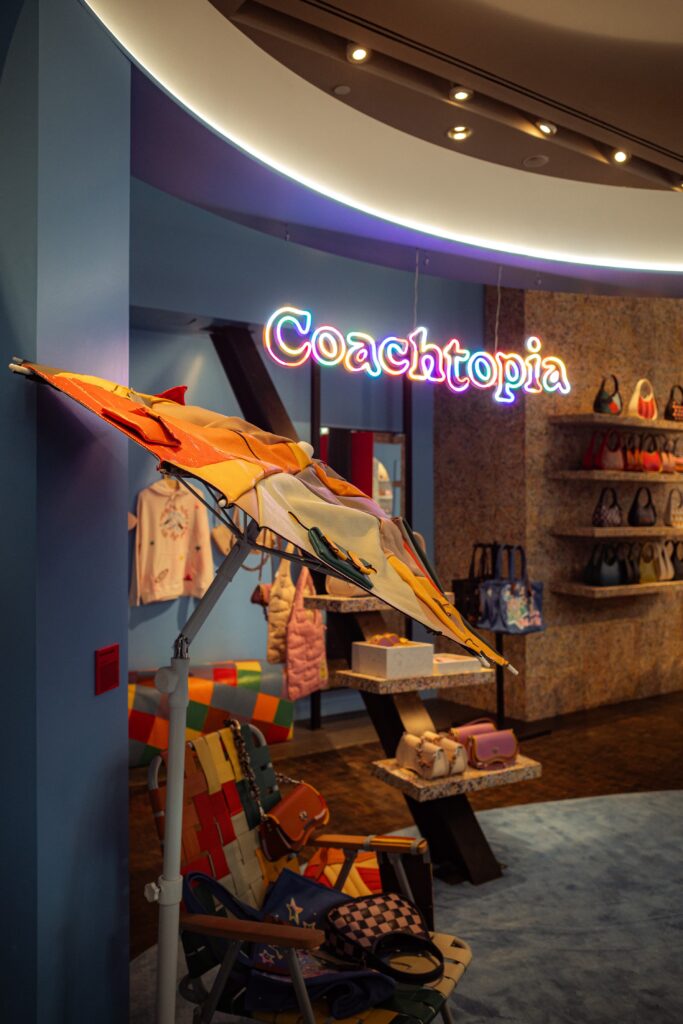 Over the course of its span in SoHo, the shop will also host a number of workshops at the space that will include designing for multiple lives and plant care classes with The Sill and contact creator Maryah Greene.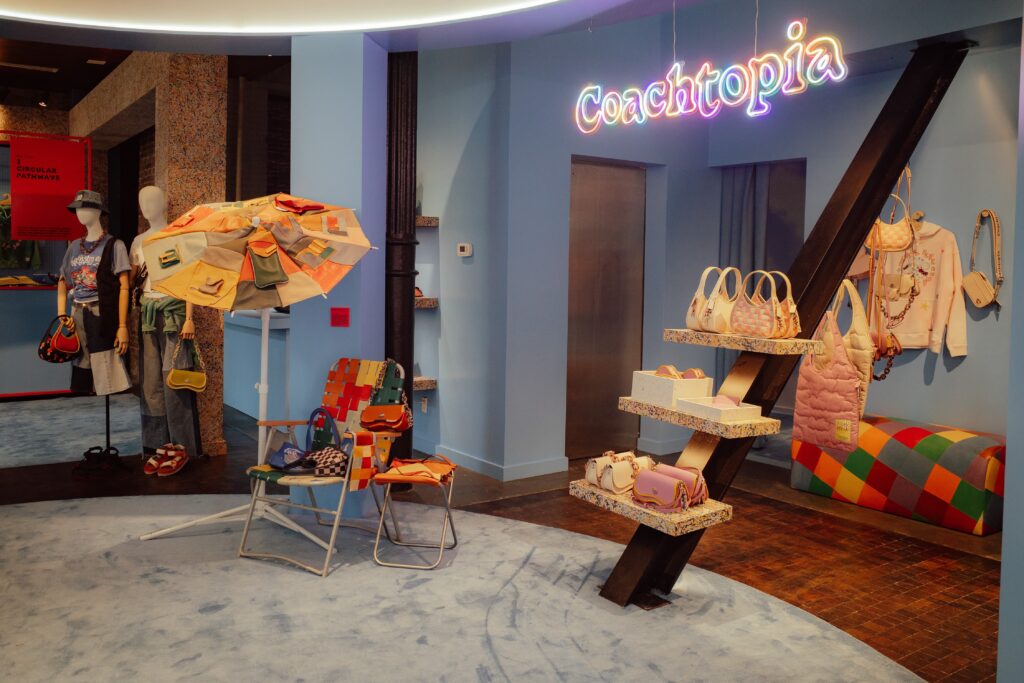 Coach launched the Coachtopia subbrand in April using recycled, repurposed and renewable materials. It is part of the company's dedication to sustainability and followed the successful launch of its (Re)Loved recycling program in the spring of 2021.