"Giorgio Armani Mare"
The latest from Giorgio Armani travels through Europe and Asia and is presented in boutiques in the most sought-after holiday destinations.
Decorated in inviting shades of blue and light blue, the newly opened temporary boutique exudes an elegant summer vibe with beach furniture and woven mannequins. Here everything revolves around the sea and what you need to spend warm days near salt water in a fashion-conscious manner. From St. Tropez via Puerto Banus to Sylt.
The Armani Summer Tour stops wherever sun and sandy beaches alone are not enough for holidaymakers to enjoy the long summer days. A beach bag that matches the headscarf is essential for this.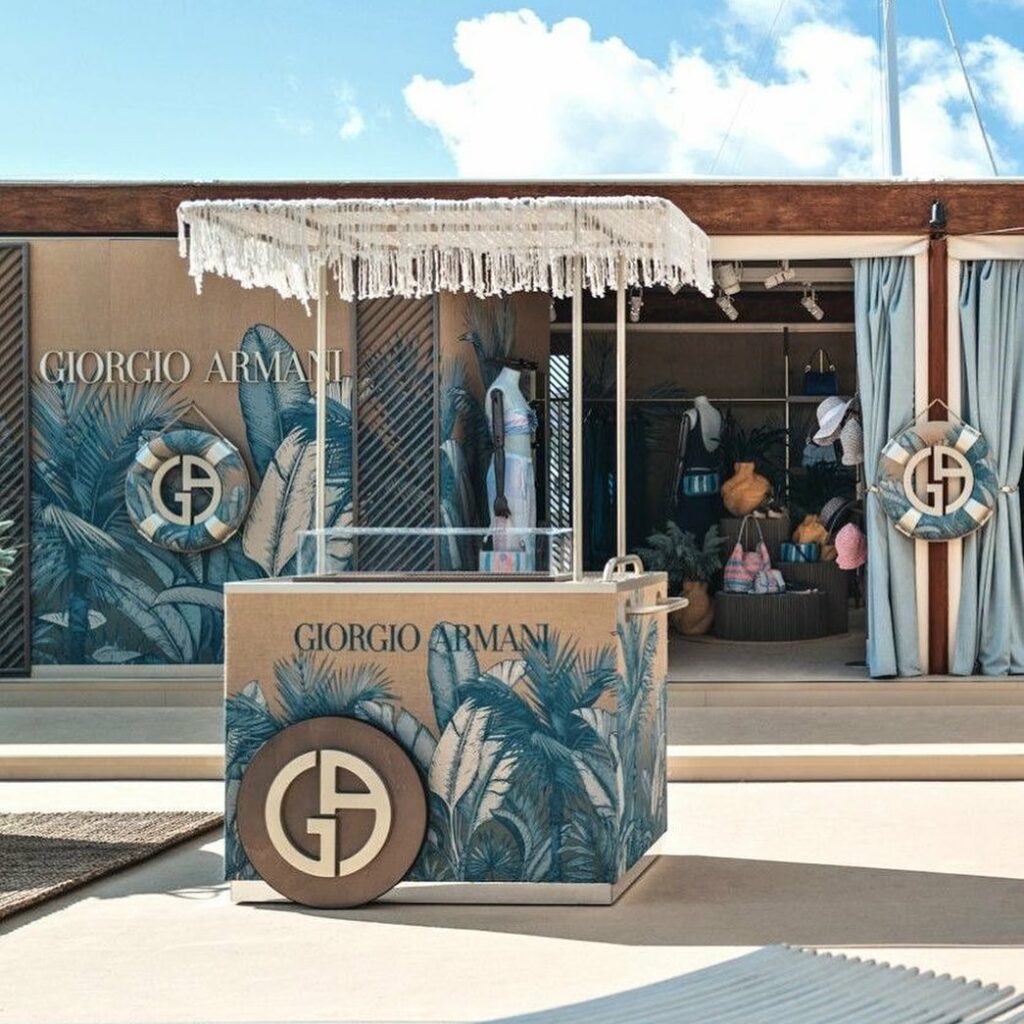 The collection aims to offer everything a person would need to enjoy beach season both during the day and at night, including women's tunics, fluid trousers, pareo skirts, long dresses, little tops, bodysuits and shorts in linen, satin or knit, in a "vivid" colour range of blue, purple and light blue notes.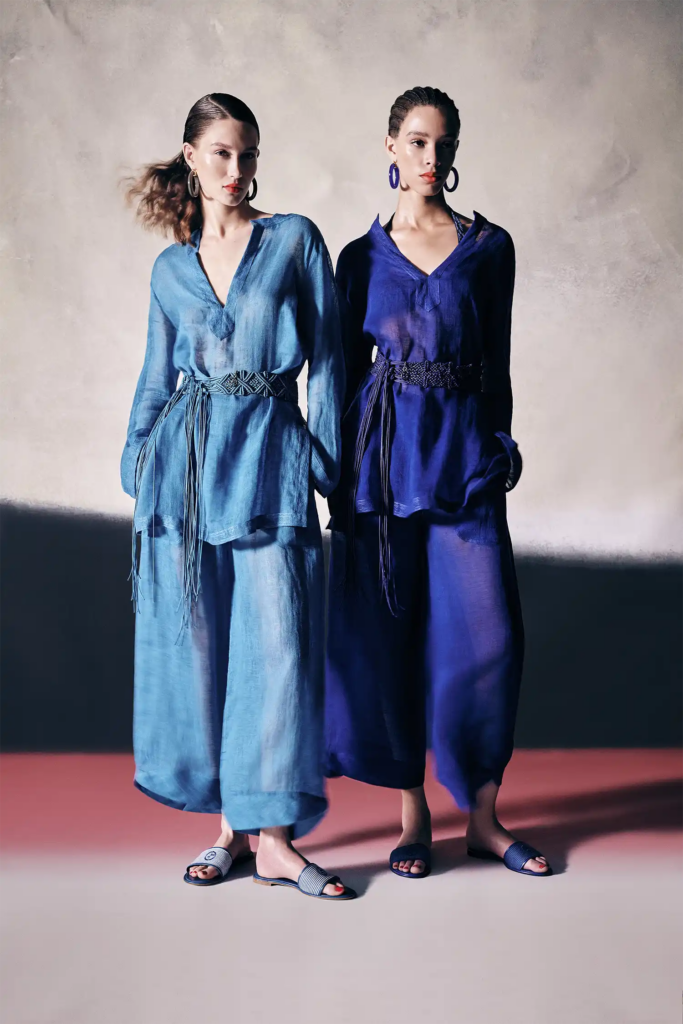 Of course, there's swimwear, along with beach bags, matching clutches and beach towels, raffia bags and espadrilles.
For men, the collection includes shirts, waistcoats and soft trousers adorned with geometric motifs, monograms, tie designs and chevrons. Linen and délavé linen is used for "decidedly holiday-like" shirts, polo shirts and Bermuda shorts.
As well as the pop-ups, the collection will also be available in all Giorgio Armani boutiques worldwide.
Armani has chosen to enter into a partnership with the One Ocean Foundation, a non-profit organisation dedicated to protecting marine ecosystems and promoting a sustainable blue economy.