THE MAISON SOUQUET HOTEL - Luxury Retail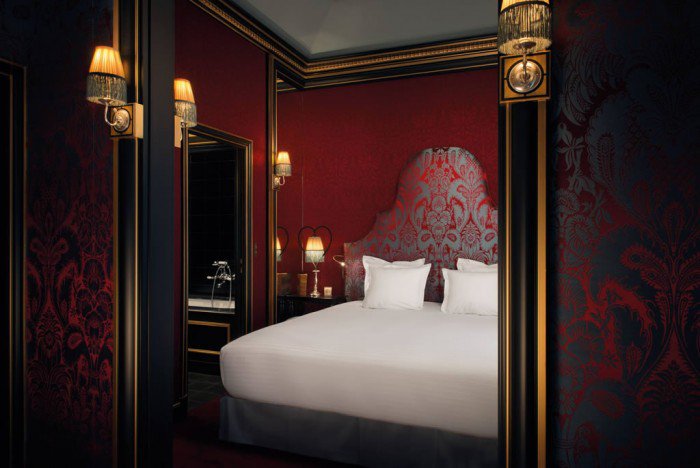 One new hotel is trying to capitalize on the neighborhood's risqué reputation.
Once an area notorious for its sex shops, bordellos, and cabarets, Paris' South of Pigalle is now undergoing something of an image makeover thanks to the opening of several cocktail bars and fashion boutiques.
The Maison Souquet was once a pleasure house, but is now a small luxury hotel complete with a sultry east-meets west design aesthetic.
Designed by Jacques Garcia, the hotel is a hedonistic experiment in truly over-the-top decor elements like blood red wallpaper, peacock feather print headboards and gold flecked molding. Each of the 14 rooms is named after a real courtesan. The salon is dressed in deep hues and dark woods of a gothic era while the blue painted spa and hammam will transport you straight to Morocco.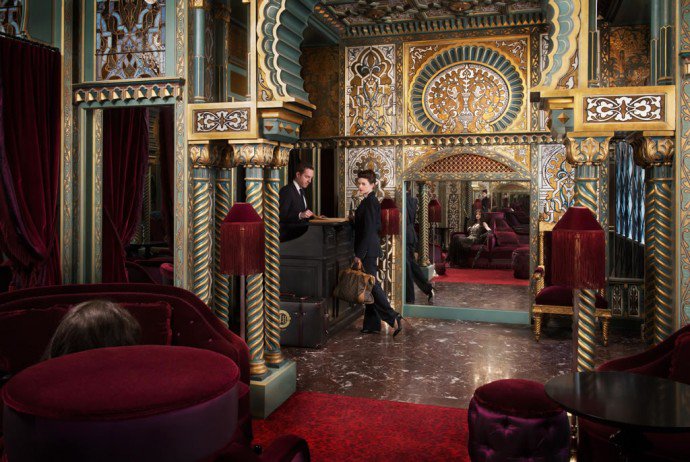 Stained glass windows, gold and green walls and sumptuous deep red upholstered furniture characterize the lobby.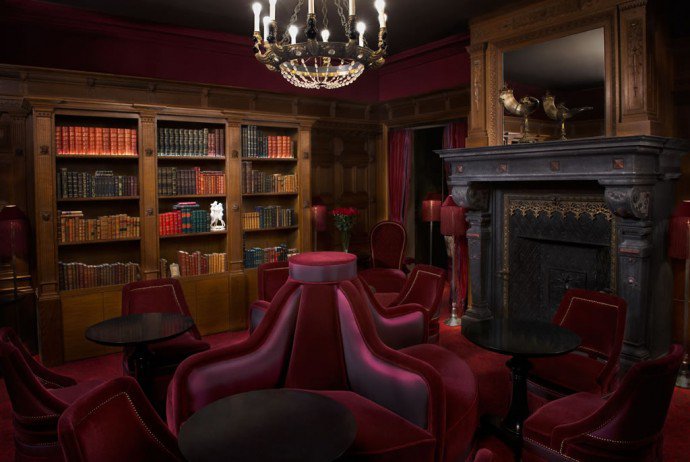 The lounge holds the same vampy red seats, an imposing mantle and a decadent chandelier.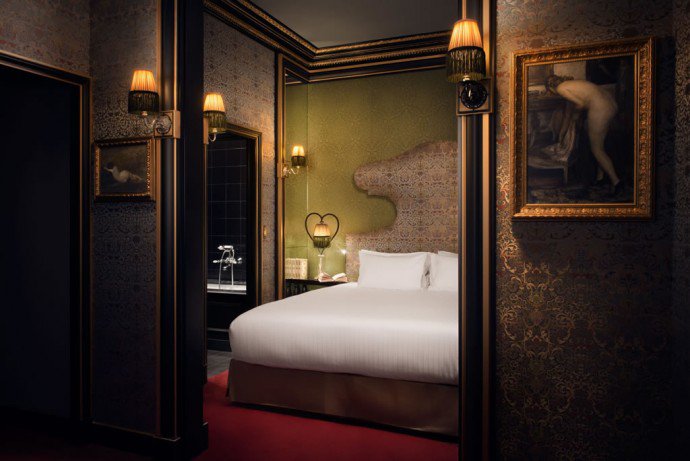 A junior suite where crisp white linens contrast sharply with a richly detailed wallpaper and dim lights.
A walk in closet within a Junior suite featuring a gold detailed door and red carpet.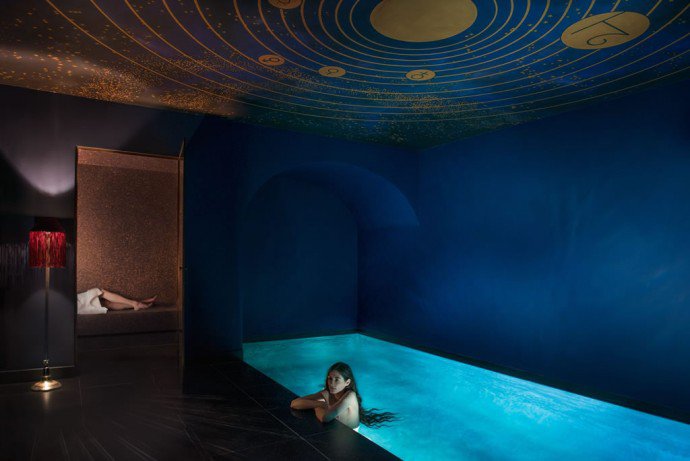 The spa and hammam feature an illuminated pool with deep blue walls.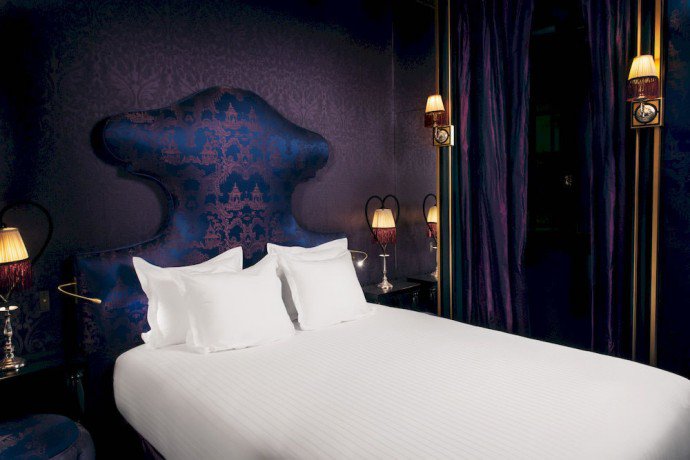 Liane de Pougy, a two-bedroom apartment done in silky dark blue.
Though more gothic than sexy by modern standards, every aspect of the hotel is visibly inspired by once-forbidden pleasures like the cabaret. The hotel also boasts a 1001 nights-themed salon, a jasmine-filled conservatory and a champagne lounge among the communal areas. Clearly, they take their history as a pleasure house very seriously.
The hotel has a special offer for first guests that lasts until April.