SMART ROPE - Luxury Retail
SMART ROPE KEEPS COUNT FOR YOU WITH MAGICAL LED DISPLAY
The activity of school children and pugilists the world over, jumping rope is a fantastic workout and an cardio alternative to jogging (easier on the knees), burning about 10 calories per minute, and can be done indoors or outdoors with very little room.
Design agency Tangram Design believes the old school gym staple is due for a technological update.
The Smart Rope is a fast rope design with 23 high-quality LEDs embedded into a proprietary, patent-pending flexible printed circuit board in a string lights form factor. The rapid motion of skipping rope is converted into the sum of an image, producing the illusion of a four digit display floating right before the eyes of the user, a sort of fitness zoetrope capable of keeping jump count or calorie expenditure.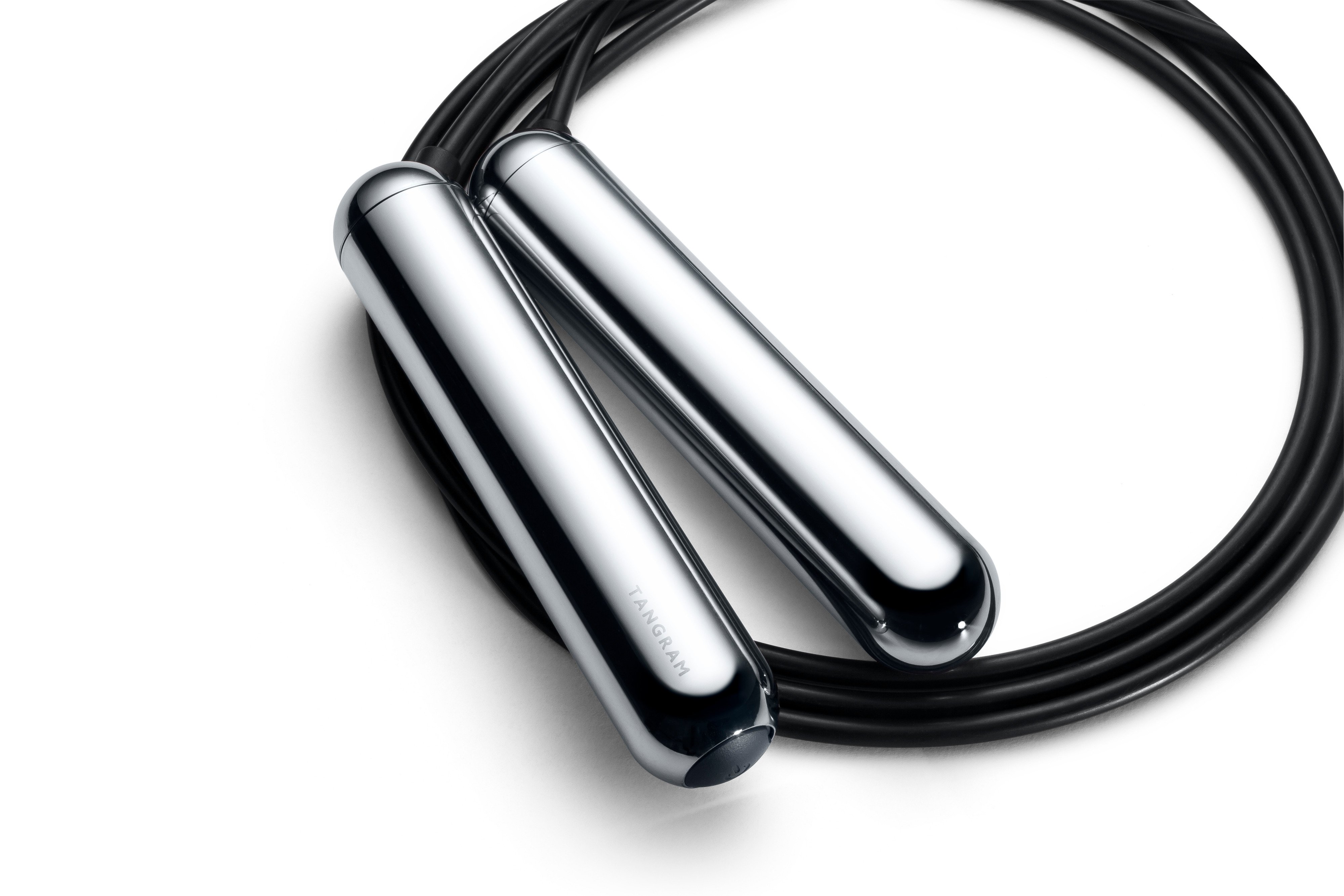 Learning how to jump rope is fairly easy, but learning how to master the technique comes with a learning curve. The Smart Rope could help motivate beginners focus on form and pace rather than the rote habit of keeping count, while skilled practitioners can keep accurate tally of their workout while upping the speed and workout duration without the worry they missed a count. Besides the 23 LED lights, most of the technology is hidden inside the lightsaber-like handles: a Bluetooth 4.0 transmitter connects wirelessly to smartphones devices via Smart Gym app, while a proprietary magnetic sensor is responsible for keeping count of each jump.
Tangram is also working on future proofing the Smart Rope, with plans for app and hardware integration with Apple Health, Google Fit, and possibly integration with Apple Watch. There's even mention of updating the display to allow the use of emojis and emoticons in future releases, but no mention of being able to read emails or Twitter feeds one word at a time while skipping rope (what a workout that would be!).