"Smart Band" by Gucci and Will.i.am - Luxury Retail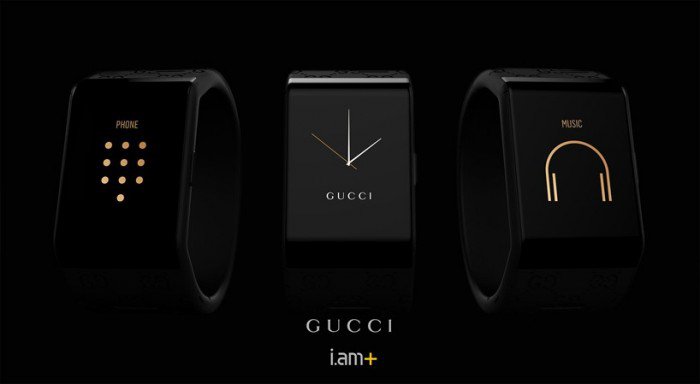 Gucci and Will.i.am smart band announced at 2015 Baselworld
Announcing their collaboration at the 2015 baselworld, the international trade show for the watch and jewelry industries, Gucci and Will.i.am 'smart band' will have the ability to make and receive phone calls, send and collect text messages and emails, store music, map files, a calendar and can even track the user's fitness. According to a vogue exclusive, the wearable technology will even possess a 'sophisticated personal assistant' that will be activated using voice commands.
"I.am+ and gucci timepieces are setting the pace with our vision for a wearable technology," – the musician, will.i.am said in a statement. "In developing together a device that is both fashionable and technologically advanced, we will create something that is unique in the marketplace. From the very start, I coined the term 'fashionology,' a merging of the worlds of fashion and technology, which is exactly what this collaboration with gucci represents."
This will not be the first time that the popstar has entered the wearable technology field, having partnered up with architect Zaha Hadid to design the 'PULS' smartwatch in 2014.