Noblekey: luxury keys - Luxury Retail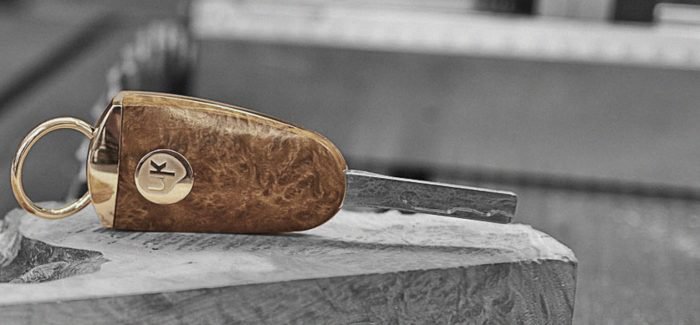 Keys turned into jewels
Noblekey is a German company dedicated to customizing keys for an exclusive customer.
In Noblekey they manufacture completely new keys  as unique luxurious specimens in jeweller's quality. Pure handicraft and hitherto unparalleled in the whole world.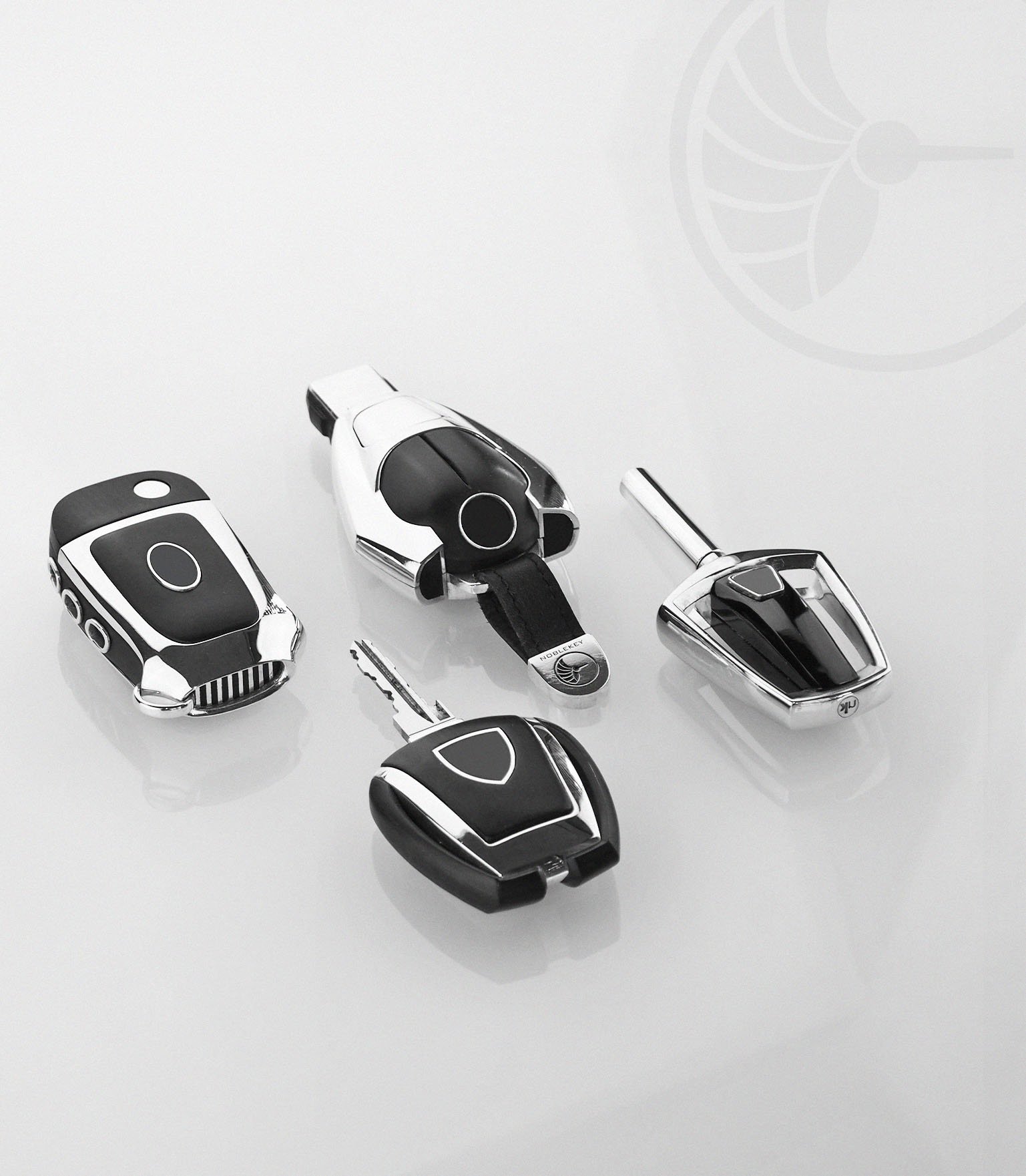 Up to now, almost all keys are plain and functional. Which is actually a shame for their symbolic value is high and a key is always visible.
For all those nice things in life there are now really classy door openers. Elegant hand charmers for vintage cars, luxury cars, yachts, private jets or real estate.
Handmade in Germany. A quality seal all over the world.
Up to eight craft trades work on one Noblekey. Designers, gold and silversmiths, jewellers, precious wood and ceramics experts, skilled varnishers and leather tailors. This needs time and patience – but in the end, a small yet rare work of art has been created.
Already made of sterling silver and leather or luxuriously adorned with brilliants these keys are so individual as the client wishes.
Noblekey transfer prominent design features of the object to the new key. Therefore, it is ideally suited to act as mobile brand ambassador for manufacturers and dealers. Present something really unique that replace the old standard key. These Noblekey concept works for all car makes with bespoke and different designs.
In the goldsmith and jewellery sector, Noblekey only make use of precious materials such as sterling silver, gold, platinum, brilliants and other precious stones, special ceramics, leather and varnishes, mammoth ivory and rare precious woods. From silver moulding through positioning diamonds to the fine leather seam and elaborate polishing of precious woods – skilled craftsmanship and superior materials go hand in hand.
More information and exclusive sale: www.noblekey.de