Modemethode exhibition - Luxury Retail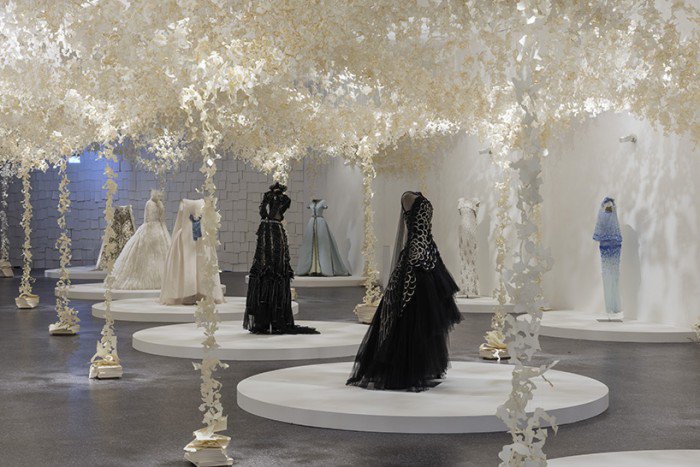 Wanda Barcelona designs paper palace for Modemethode exhibit
In celebration of over 50 years of outstanding work for the likes of Chanel, Fendi, and his own brand, Karl Lagerfeld is honored at Bundeskunsthalle in Bonn, Germany.

The exhibition, named 'Modemethode', was partially designed by paper Art Studio Wanda Barcelona. For their portion, paper palace, more than 40,000 paper cutouts were hung amidst the hand-chosen garments, suspended from 10,000 strands of cotton thread. Precious foliage pours out of columns made from sketch pads positioned about the floor. 12 lateral barrel vaults, six central vaults, and a massive dome transform the 3,400ft2 hall into a palace of paper.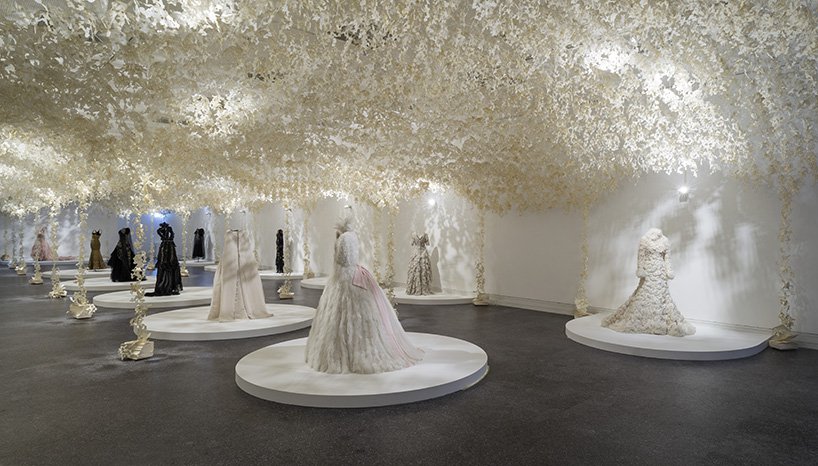 The show will be at Bundeskunsthalle until the end of September.