Moët Ice Impérial in the pool - Luxury Retail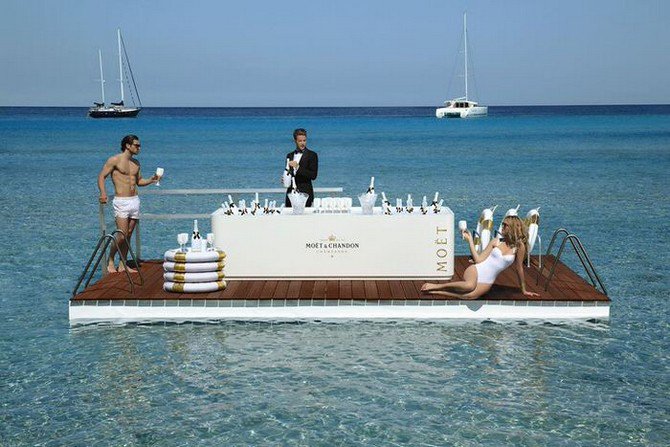 Moët Chandon is a brand that always tries to reinvent itself, surprising us with special edition bubblies or unique experiences like their champagne connoisseurs' academy pretty often. A couple of years ago the renowned French champagne house has even introduced the world's first champagne on the rocks, called the Moët Ice Impérial.
A champagne specially blended to be served over ice, the Ice Imperial was an instant hit, featuring a refreshing flavor that could beat even the best summer cocktails. It was created by Moet's chef de cave Benoit Gouez and it's made from a unique mix of Pinot Noir (40-50%), Pinot Meunier (30-40%) and Chardonnay (10-20%).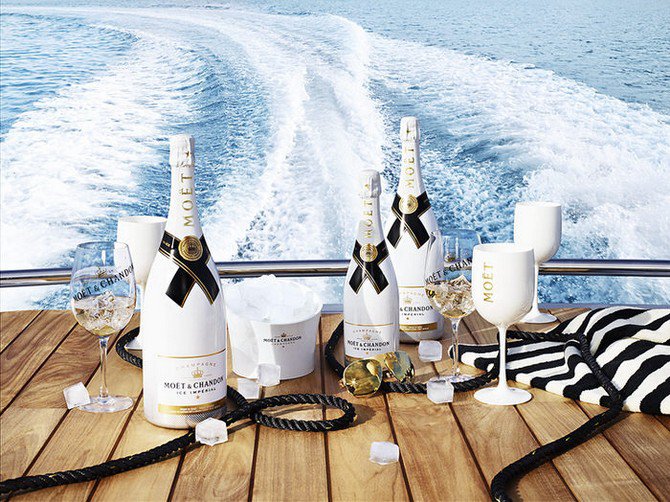 The champagne can be served under the sun with three ice cubes in a large Cabernet glass and it could also go well with mint leaves, lime zest, cardamom seeds or strawberries that will increase the intensity of its fruity flavors and the freshness of this champagne.
It's just the perfect drink for hot summer days, that's why the guys from Moët Chandon have probably thought you should be able to enjoy a glass of this fine bubbly in the pool as well. They've released a special accessory for the Moët Ice Imperial, a wonderful floating serving tray shaped like a life-buoy.