Exquisite Frères Rochat Singing Bird - Luxury Retail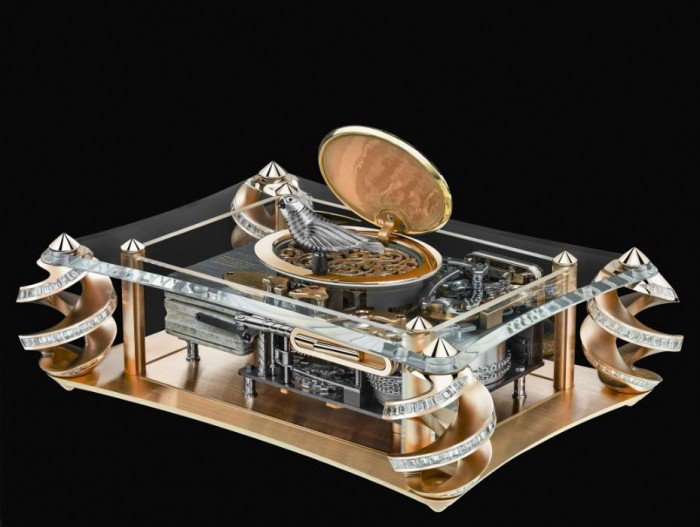 With over three centuries of watchmaking experience, Freres Rochat is one of the world's most reputable Swiss companies. Freres Rochat became particularly famous during the 19th century, when its experts managed to create an exceptional automaton singing bird that impressed with great complexity and elegance.
In our modern days, the same firm went ahead and perfected the design of this automaton by creating the Frères Rochat Singing Bird – a Swiss-made masterpiece that boasts a better power reserve, an irreproachable finish and a more softened sequence of tunes when compared to the original. The piece was developed and designed over the course of three years, and it flaunts a complex mechanism that works in a similar fashion to a trombone slide. The mechanism uses a bellow-whistle in order to produce the bird's chirping, while the various complications are moved with the help of a special fuse barrel.
The Frères Rochat Singing Bird includes 12 semitones, 4 tunes, 74 jewels and 20 complications, all of which amount to a total of 1,227 parts. Given their incredible intricacy, only a few of these stunning singing bird boxes will be made each year.