Michael Kors x La Rinascente - Luxury Retail
New York City has landed in Milan
Upper Manhattan has been transported into a series of eight enormous five-metre tall windows at Milan's iconic La Rinascente for Michael Kors.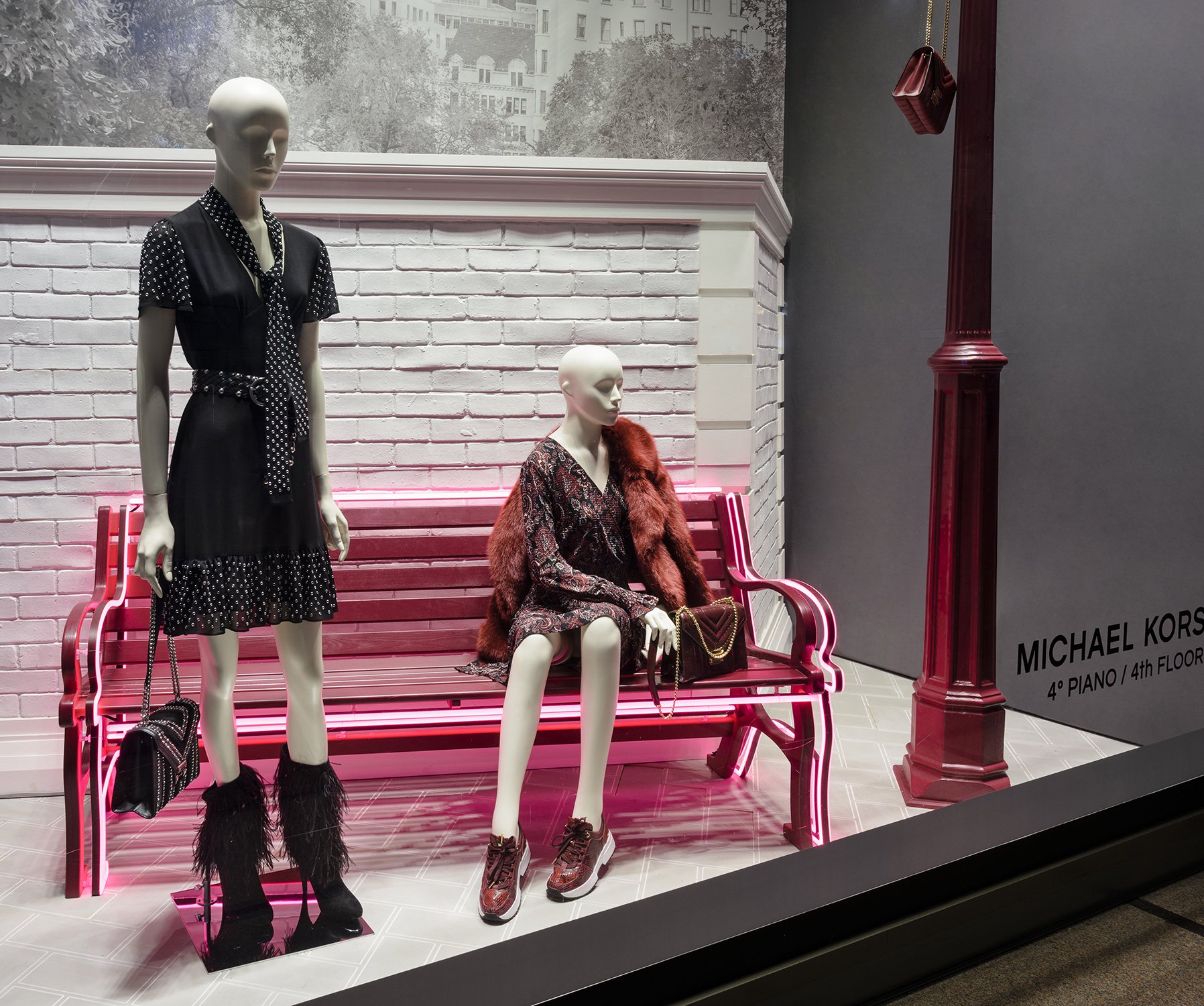 The gigantic scale of the windows gave StudioXAG the opportunity to create luxury New York City sets at 1:1 scale in the company's workshop. Seeking inspiration from sight lines and strong perspectives, the team created lifelike uptown architecture incorporating the FW18 campaign seamlessly to hero the new season's collection.
Campaign colours of marigold, teal and deep oxblood pop against the cool and contemporary white monochrome brick facades.
Playful twists of coloured neon highlight recognisable NYC urban icons such as a luxurious uptown hotel canopy complete with it's own red carpet.
Mannequins stand at a pedestrian crossing and perch on a Central Park bench to show off the feminine, free-spirited offering of ruffled skirts and flirty dresses.