Louis Vuitton's New Modern Store in Tokyo
Louis Vuitton Store Renewal, Tokyo
When it comes to fashion and trends, Tokyo usually is far ahead of all other fashion capitals, let alone the planet's major cities.
Situated at Miyashita Park, a newly opened shopping centre in the boutique-infested Shibuya district, the store has truly become a vehicle for Vuitton's creative output in the menswear department, and has since regularly changed its look for specific events. Hot on the heels of the opening of the Louis Vuitton pop-up store in Paris, part of a series of events dubbed Louis Vuitton: Walk in the Park and leading up to the brand's Autumn-Winter 2021 men's catwalk show, the Louis Vuitton men's store has seen another transformation to celebrate of the arrival of the Spring-Summer 2021 Collection.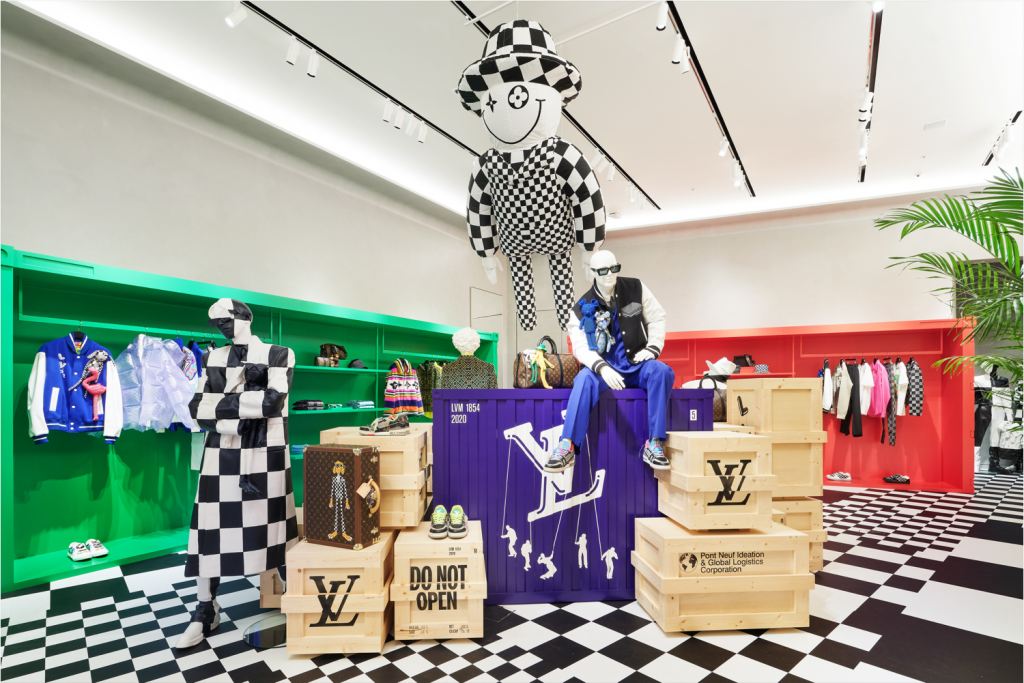 The store's glass façade is adorned with an iconic Damier pattern of twisted metal and glass, and now, it's joined by the colourful characters and imagery of Zooom with friends, an augmented reality experience developed by Abloh for the Louis Vuitton app, and a 3D video is screened in the background of the window display which makes it look like the characters are in motion.
Inside, a similar installation can be found. The section dedicated to the new collection sees the Damier pattern featured in black and white on the floor and five shipping container-like displays with steel shelving have been installed to feature a slew of items from the collection.