Fortnum & Mason embark on "Joy Window Takeover" by Hiring 6 Artists
Fortnum & Mason calls on theatreland creatives for joyful displays
The historic department store hired six artists who work in theatre and set design to create cheery window displays.
"Personal interpretations of joy"
Fortnum & Mason has enlisted six artists, creative directors and stage designers to spruce up the department store's famed window displays. The artists were asked to respond to the idea of 'joy'.
Labelled the "Joy Window Takeover", Fortnum & Mason's initiative aims to support and provide a creative outlet for creatives in Theatreland who are currently out of work as seats remain empty.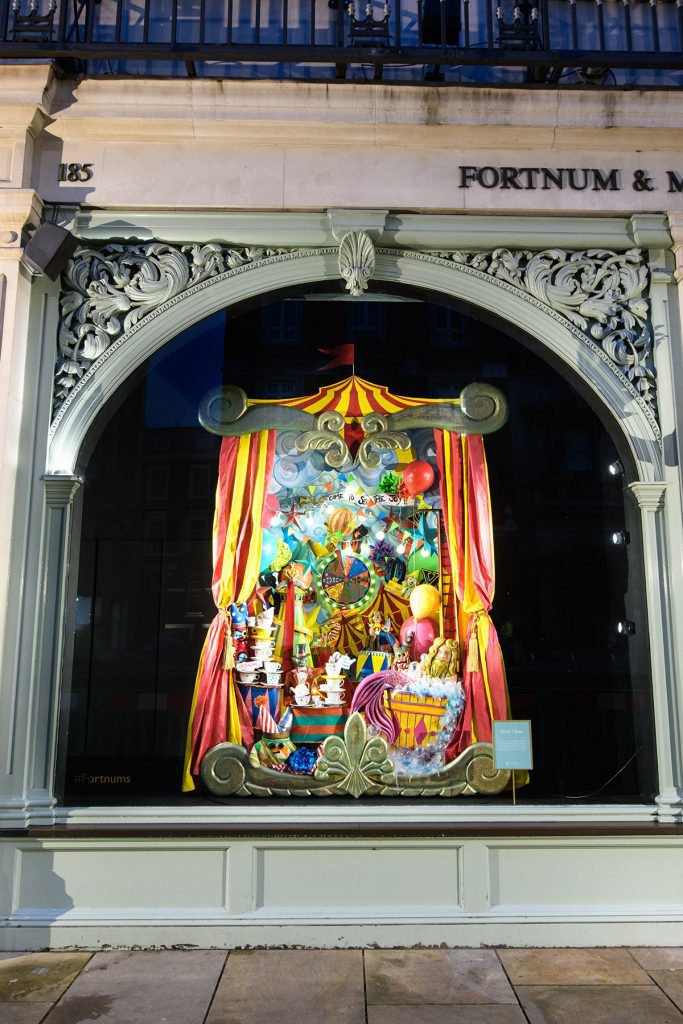 "Joy is at the heart of everything we do, and there's no question that right now we all need a little more of it in our lives," says Fortnum & Mason customer experience director Zia Zareem-Slade.
Inspired by how many families have had more time together at home during the pandemic, Zafar's comforting scene of a young pine martin being put to bed evokes the fantasy and possibility of a child's dreams.
Wilde toasts life's simple pleasures in his triptych display, as does Chan's carnival-themed creation, while Dalton taps into nature, springtime and good news in her vibrant interpretation of joy.
As a tribute to the world of theatre, Bausor created a kaleidoscopic design that makes use of a mirror to reflect passers-by, and in turn the symbiotic relationship between theatre performers and the audience.
Meanwhile, Berry's window showing miniature models working away on their very own joyful display speaks to the magic of theatreland – and, inadvertently, the role of these designers in the project itself.
"I love seeing the making of things. Those halfway moments when the ladders are out and the paint is still wet – they're beautiful," Berry said. "These little people working together to paint their big message, it's a tribute to the power of community and to all the people who work behind the scenes to bring joy into our lives."

Fortnum & Mason in the past have artistically crafted window displays such as their 2019 Christmas Window's which can be seen by clicking here.