Fortnum & Mason unveils 2019 Christmas Windows - Luxury Retail
Fortnum's Christmas Windows Will Have You Feline Festive
The displays, which have been designed inhouse, are a nod to its history – artist Edward Bawden first illustrated the feline helpers during Fortnum's Christmas campaign in 1958.
Edward Bawden's work continues to inspire Fortnum's some 61 years later and the brand's latest festive displays, depicting Gold wheels, pipes and machinery adorned with cogs and dials, each tell a fictional story of what happens behind the scenes.
Cats take centre stage in Fortnum & Mason's Christmas windows this year, which have now been unveiled.
The feline characters are dressed in the traditional Fortnum red coats, in a nod to artist Edward Bawden's 1950s Christmas illustrations.
This time though, the cats offer an insight into life behind the scenes at the world-famous department store. The 'cat-alogue' (see what they did there?) is shown in eight festive displays, spread across the Piccadilly windows.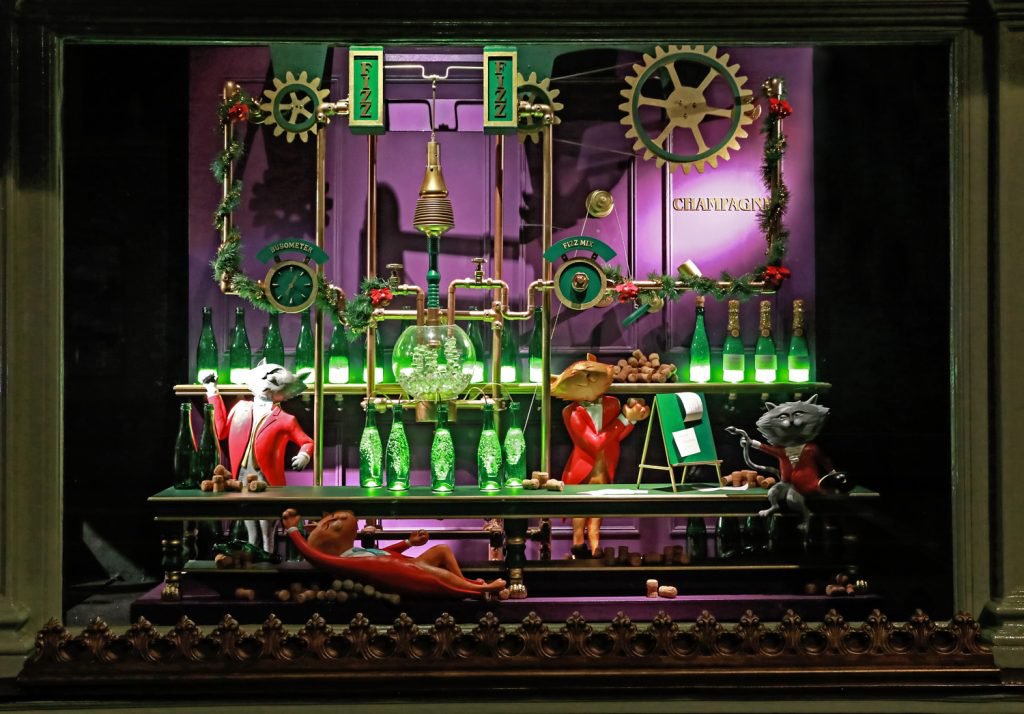 The moving windows depict classic Fortnum's products in the making, including parcels of joy in the shape of the eponymous F&M wicker hampers, mince pies, yule logs, potted stilton,champagne, crackers and smoked salmon.
Fortnum & Mason has become synonymous with the festive season and all the delicious food and drink that surround the celebrations.
The British retailer has revealed the eight charming festive displays to coincide with the 312 year-old brand's second ever Christmas film release.