Adidas x Prada - Luxury Retail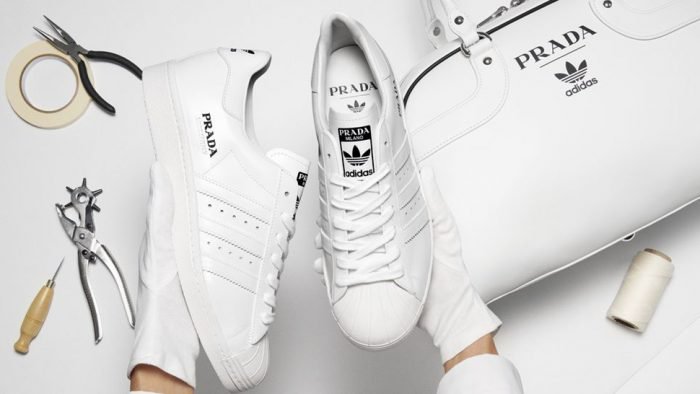 Prada and Adidas present the first results of their collaboration
The latest brand to join hands with Adidas is Prada and it is something that had fans and sneakerheads excited for a long time.
Announced in early November, and without a doubt the most eagerly awaited collaboration of the end of this year, the debut products of the Prada and Adidas Originals tie-up — an all-white version of adidas's iconic Superstar sneakers and a sporty version of Prada's carryall bag — have been unveiled.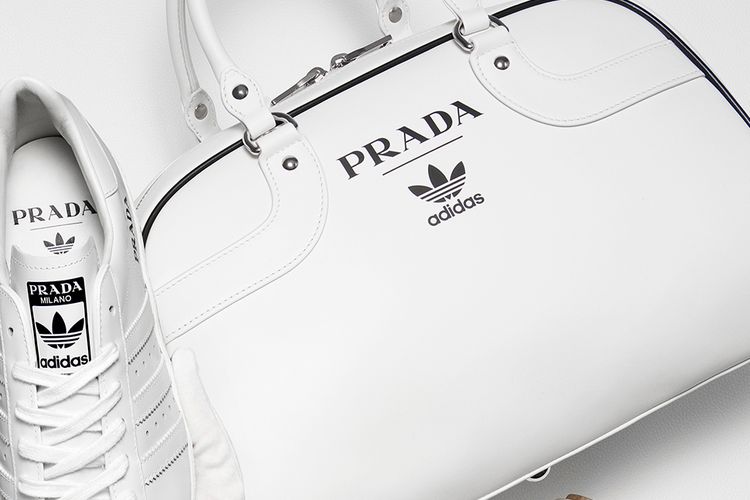 The which aims to combine modern luxury and sporting pedigree for this year's holiday season. The Italian fashion house and the three-stripes brand have come up with the goods in the shape of a pair of Superstar sneakers, based on the iconic adidas model launched in 1969 — which thus celebrates its 50th anniversary this year — and a bowling-style handbag.
Both of the pieces of this first installment from the partnership have been manufactured in Italy by Prada and are a testament to the know-how and craftsmanship of the luxury house. The premium Superstars are in full-grain leather, while the bag has been made from white calfskin. Both of the creations bear the logos of each of the two famous brands.
The sneakers and the bags, which will be in a limited edition of 700 numbered pieces, are to be sold together in two-product packs. These will be available from a selection of Prada stores around the world, and online from Adidas.com and Prada.com from December 4.
The price has yet to be disclosed, but those who are interested can obtain further information in Adidas x Prada