Viceroy Los Cabos Luxury Resort - Luxury Retail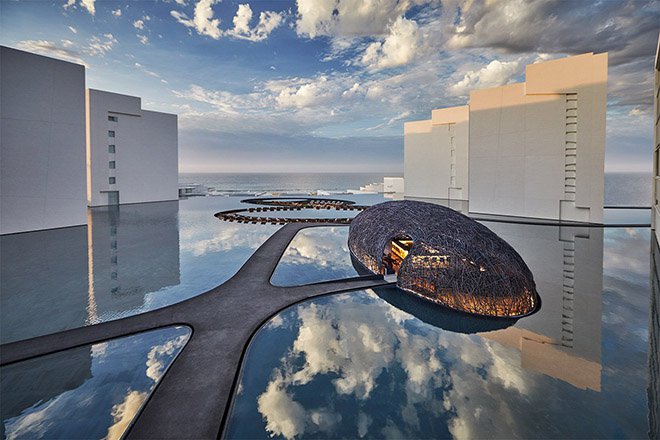 Viceroy Los Cabos Luxury Resort is One of the Top 20 Resorts in Western Mexico
Originally conceived by Mexico-based architect, Miguel Angel Aragonés, the Viceroy Los Cabos luxury resort is a futurist holiday stay in historic San José del Cabo, inspired by the natural beauty of the region.
Sitting at the southern tip of the Baja Peninsula, staring out across the horizon off the Sea of Cortés in Baja California, Los Cabos has been a land of merriment and mystique.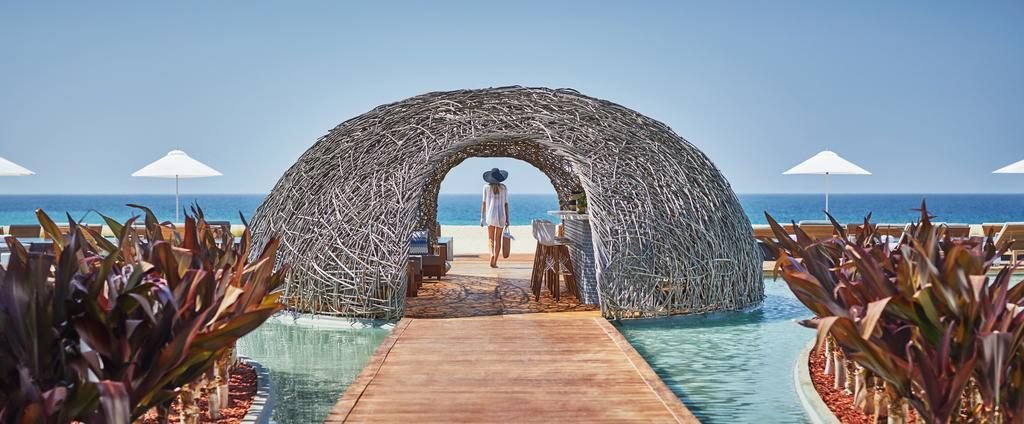 A holiday destination of stark desert landscapes and striking blue waters, the popularity of Los Cabos as a vacation heaven has ebbed and flowed but since the end of the Second World War, jet-set Hollywood elite like Elizabeth Taylor, Richard Burton, Sophia Loren, Mick Jagger, and Elton John.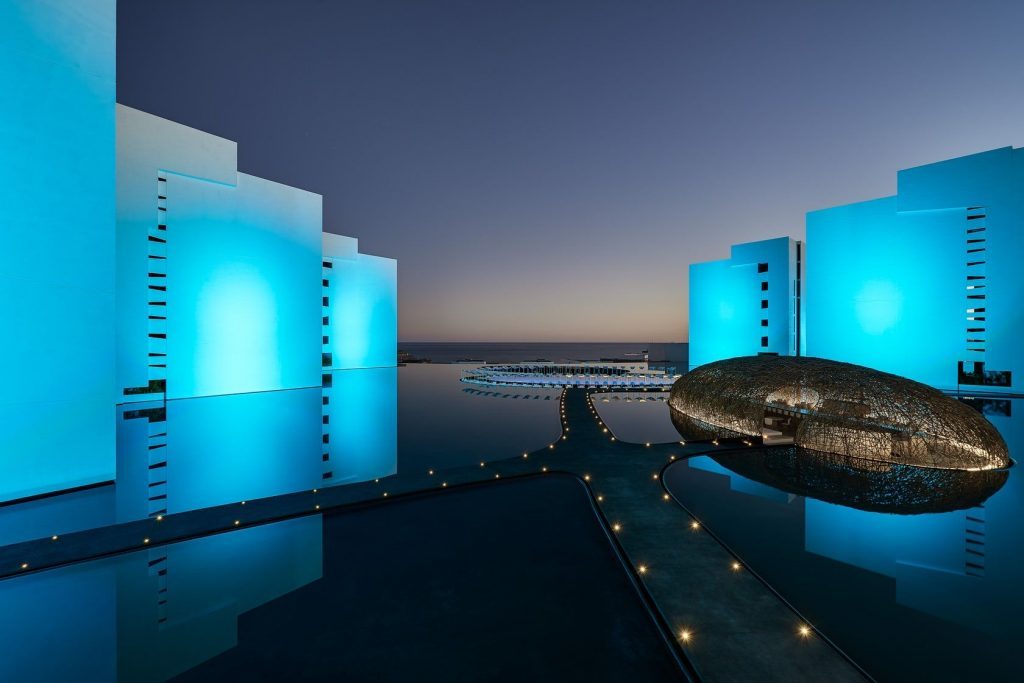 Now, it's not just stars, since 2017, Los Cabos has seen 20% more tourists, the highest growth in a decade. Mexico's 1,000-mile-long Baja Peninsula has grown immensely with tourism infrastructure since the 1950s but the predictable thanks to a slew of new architectural and luxury concepts like the recently renovated Viceroy Los Cabos.
Viceroy Los Cabos Luxury Resort is One of the Top 20 Resorts in West Mexico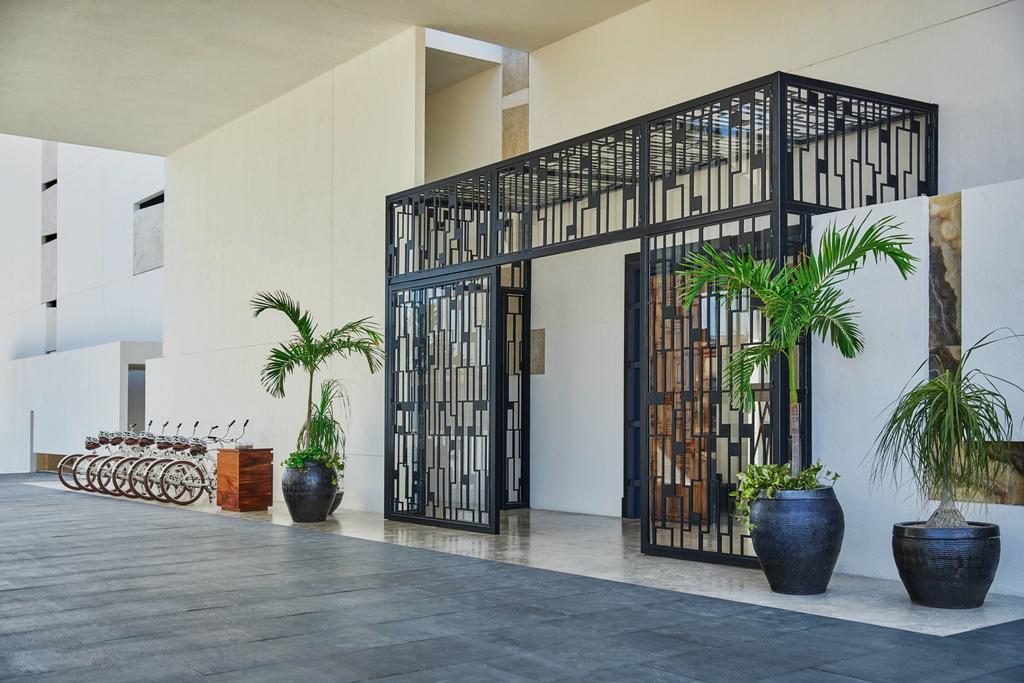 Entering through a sculpted iron portal and artisan wooden door, the sensory experience truly begins as guests are greeted by the sound of water, the conceptual central element brought to life throughout the resort. Voted one of the top 20 resorts in West Mexico, the Viceroy Los Cabos luxury resort is one of the key reasons that the remote, exotic destination with cobblestone streets, adobe houses, jacaranda trees and a central square in front of a church dating from the 1700s.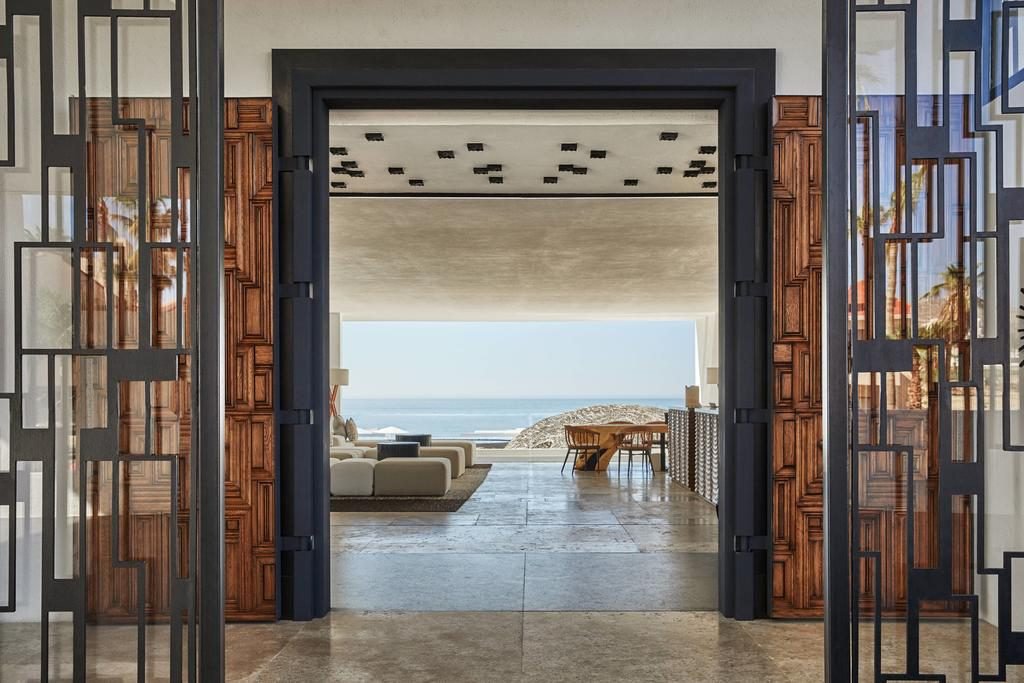 Designed by Mexican architect Miguel Angel Aragonés, the Los Cabos luxury resort was conceptualised to take advantage of the gorgeous topography provided by the Mexican peninsula. into its beachside location on the Sea of Cortez. Inspired by the azure waters, Aragonés made water a key feature within the Los Cabos luxury resort.
The self taught architect created abalast cubes which hide the hotel's rooms and suits and latticed timber structures which house the Viceroy luxury resort's food & beverage and wellness facilities on a series of reflective pools – incorporating the core elements of beachside resort living – water, sand and sea into its core aesthetic of white, blue and natural sand tones.
One of the most unique places to stay in Los Cabos, the Viceroy is a futurist luxury resort which stands in stark contrast of the historic Colonial streets of San José del Cabo. With a dreamscape design embracing the natural beauty of water throughout every facet of the resort, the newly renovated Viceroy Los Cabos is a canvas for discovery with alluring experiences and camera-friendly scenescapes around every turn.
Completely reconceptualized and brand new to the resort are a beachfront pool and bar, a refreshed and vibrant lobby and arrival experience, new dining venues, and a state-of-the-art fitness center curated by Los Angeles-based celebrity trainer Harley Pasternak.