"Believe in Wonder" Macy's Holiday Windows - Luxury Retail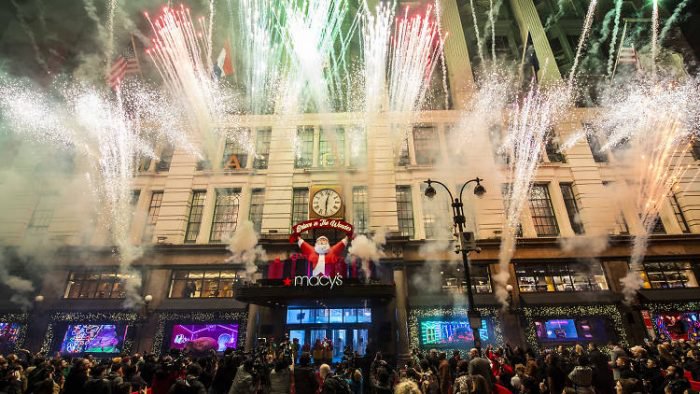 Macy's unveiled its joyful 2019 holiday window display
Award-winning designer and Macy's National Director of Window Presentation, Roya Sullivan, created the "Believe in Wonder" theme that will delight shoppers and Herald Square commuters from now until Jan 1.
The six windows are focused around the fictional Santa Girl. Santa Girl is artistically brought to life by merging modern technological with interactive artistry.
"Through her, we're charmed by the power of magical thinking and we're reminded that we all have Santa's spirit in our hearts," Sullivan said in a statement. Santa and his giving nature are certainly reimagined in a creative way thanks to LED lights, chrome decorations and other eye-catching features.
Visitors of all ages from around the world will be able to see, interact, and enjoy all six enchanting windows on Broadway, titled "Believe in the Wonder".
Macy's Window #1
The story begins in bustling New York City on a cool November day. It's the morning of the Macy's Thanksgiving Day Parade® and Santa Girl is watching from the inside of her bedroom. As she watches The Parade, she starts to daydream and thinks quietly to herself, "I wish I were Santa."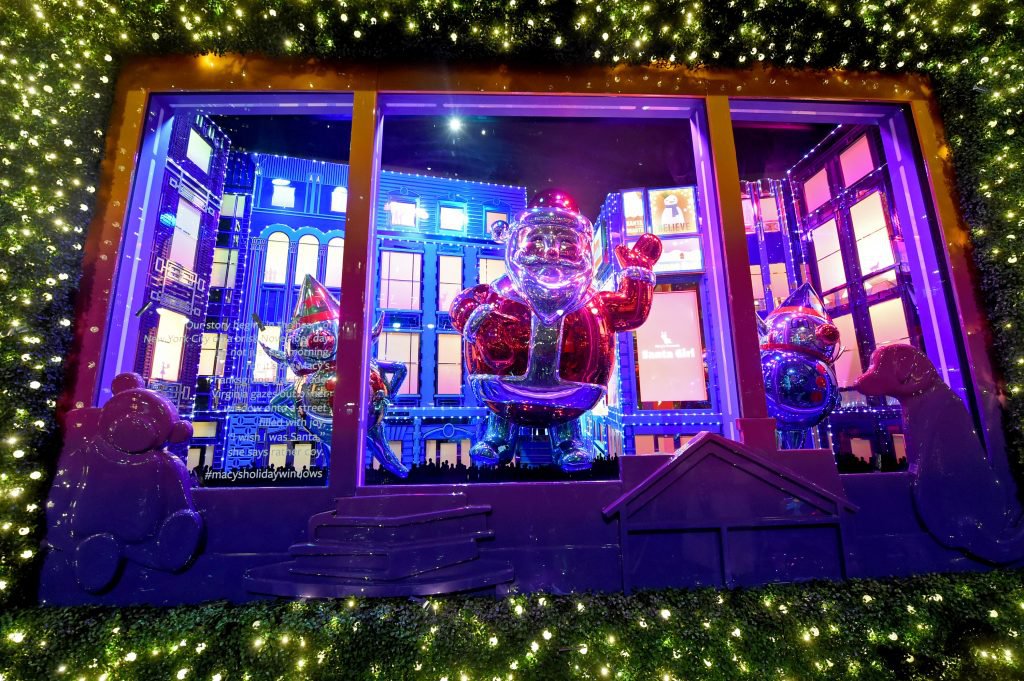 Macy's Window #2
With thoughts of St. Nick and the spirit of Christmas running through Santa Girl's imagination, a window dedicated to the celebration of the holiday lights up Broadway Plaza. Layers of neon and illuminations are charmed into the story. A jolly Santa is intertwining with the large, colorful Christmas tree that is front and center.
Macy's Window #3
Santa Girl is not the only one dreaming of Christmas. Willow the Golden Retriever dreams up a thought bubble while in her fabulous pink dog house, decorated with velvet and neon colored lights. Willow is feeling sleepy from playing with Santa Girl and also imagining a world where she is St. Nick. Willow's dog house features an official countdown to Christmas.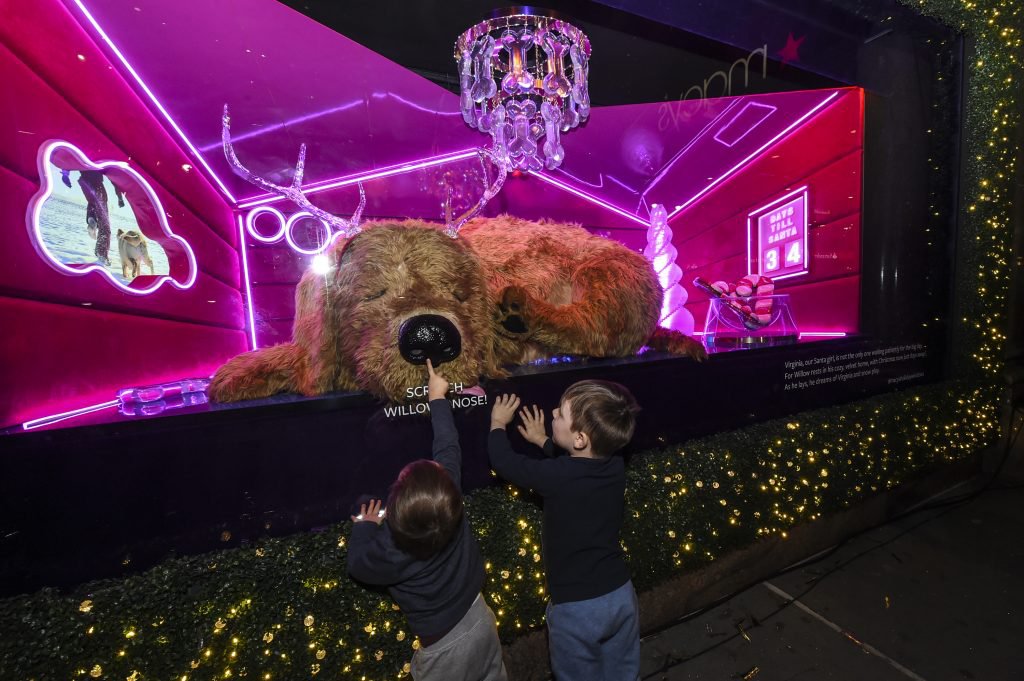 Macy's Window #4
Santa has finally arrived to Santa Girl's house and the sleigh-truck is filled with beautifully wrapped gifts waiting to be delivered. Santa's truck is state-of-the-art with robotic arms and sprinkled LED lights to brighten the road while traveling. Santa Girl can be seen waiting through the window with her red suit to welcome Mr. Claus into her home.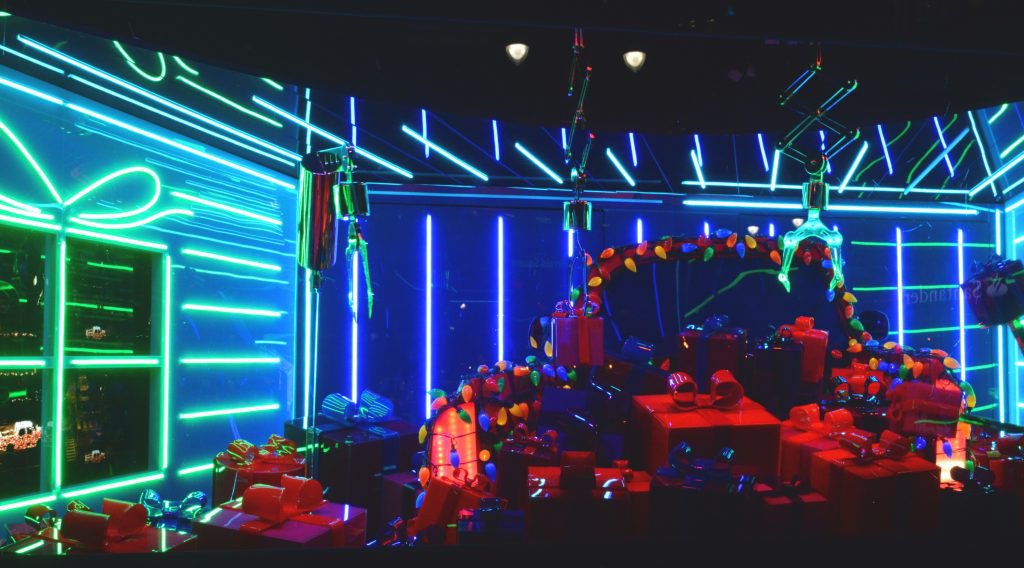 Macy's Window #5
Santa is ready to spread good cheer and gifts throughout the neighborhood. Window revelers are invited to interact with Santa by navigating a vehicle traveling on a road filled with presents. Each time the truck touches a gift, they will burst with luminosities.
Macy's Window #6
In the spirit of the holidays, Santa Girl has inspired all to be like Santa. Window revelers can picture themselves as Santa by smiling and taking a photo in the interactive kaleidoscope window. This serves as a reminder that Santa is in all of our hearts.
Visitors of all ages from around the world will be able to see, interact, and enjoy all six enchanting windows on Broadway, titled "Believe in the Wonder".

In addition to the six Broadway windows, Macy's will also display scenes from Christmas classic Yes, Virginia… in the 34th Street windows. The 7th Avenue windows will celebrate the 2019 Holiday Barbie™ adorned with an elegant gown with red and white holiday print and silvery sparkle detail.