No Comments
Les Nettoyeurs White's Dry Cleaners - Luxury Retail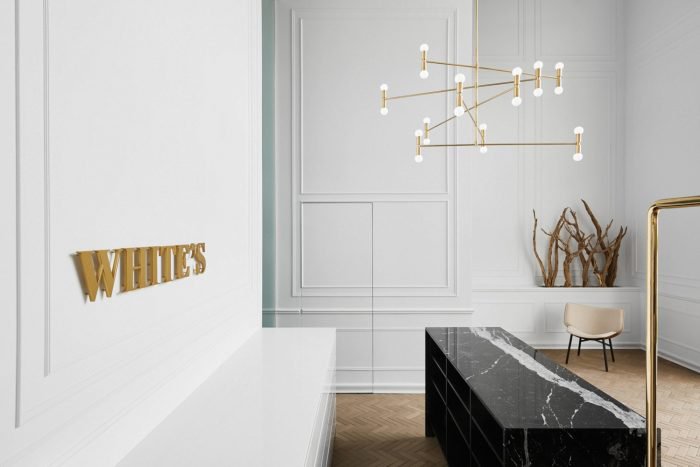 Les Nettoyeurs White's Dry Cleaners, Montreal, Quebec – Canada
Inexplicably, some aspects of the street-front retail scene seem forever doomed. Dry cleaners and laundry services are a perfect example of this.
Montreal architects Gabrielle Rousseau and Philip Staszevski of Ivy Studio have created a minimalist environment for Le Nettoyeurs White's 800 square-foot (74.3 sq.-metre) dry cleaning service shop in the Boucherville neighbourhood of Montreal on the south shore of the Lawrence River.
The Ivy Studio team, who started as Studio Object in 2015 and later became Ivy, draws inspiration for their work from Miami of the 90s, post-modernist America, Bauhaus, Mies and Eames.
In the case of White's, they are channelling a modern Parisian apartment with its classical features such as the high ceilings, white walls and mouldings, and with its sparse material palette.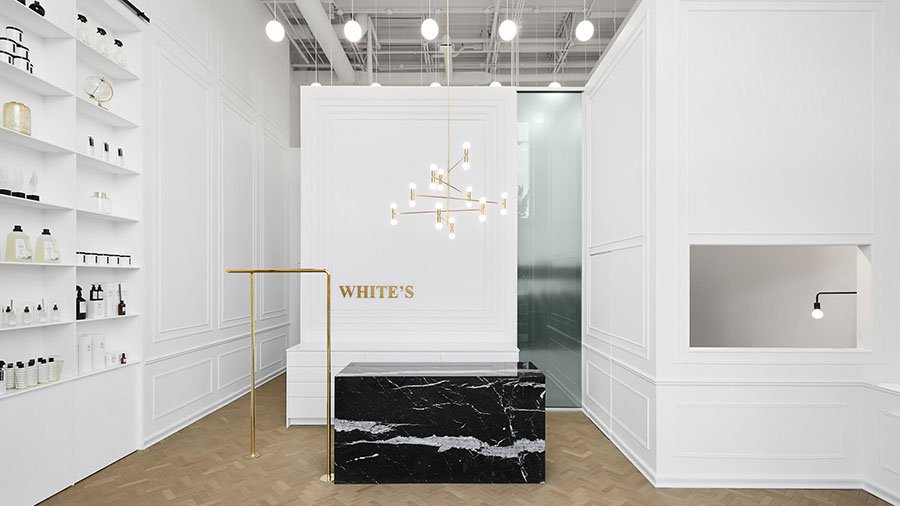 The custom lighting fixtures by Montreal-based Lambert et Fils, the terracotta wall tiles and dark marble counters add to the feeling of old-world elegance to the shop.