Kiaroa Eco-Luxury Resort - Luxury Retail
Kiaroa Eco-Luxury Resort is Ideal When You're Feeling Down
Boasting a name inspired by the black pearls of French Polynesia, the gorgeous Kiaroa Eco-Luxury Resort can be found on the outskirts of Barra Grande, on the Marau Peninsula of Bahia, in Brazil.This small peninsula is one of the few places around the world where hidden beaches are joined by virgin rainforest and sparkling surf in a pristine tropical environment that you could only dream about visiting.
And here is where you can find this luxurious oasis of first-class amenities, offering 28 superb suites and bungalows, spa facilities and gourmet dining, with spectacular beach and ocean views acting as a well-deserved bonus. The suites and bungalows of Kiaroa have been tastefully decorated with art, Egyptian cotton bedding, goose-down pillows, and luxury-brand toiletries. We're liking the sound of that!
Set amidst the coastal rainforest, the resort's stunning Armonia Spa center will surely help you relax and unwind, thanks to its dry and wet saunas, a heated swimming pool, several whirlpools and relaxation areas, a gym and even a beauty salon – ladies may never want to leave this place ever.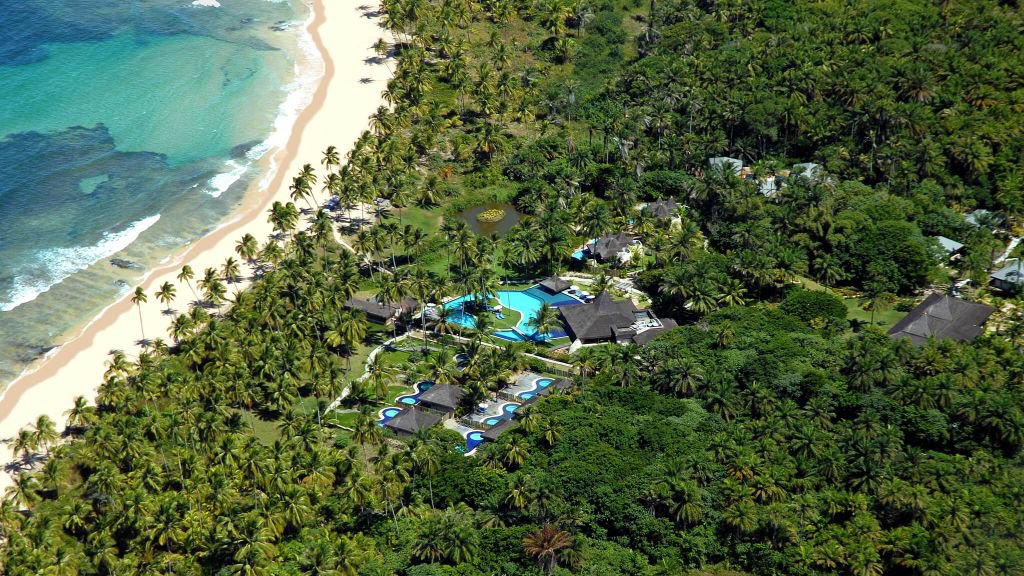 The Kiaroa Eco-Luxury Resort also aims to tease your pallets, with the cuisine promising a diverse menu centered on seafood, poultry, and pasta, with the proper wine always there to finish off your evening. A good wine, breathtaking views, and the chance to enjoy a dip in crystal-clear waters? Life is good in Brazil.