Aston Martin luxury sneakers - Luxury Retail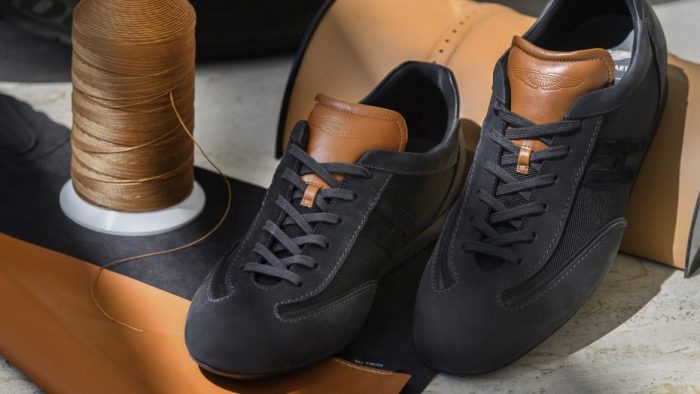 Aston Martin introduces a new line of limited edition luxury sneakers
When we think of Aston Martin, our minds are automatically drawn towards the finesse, quality craftsmanship and impeccable aesthetics delivered by it.
Quite recently, the luxury car maker joined hands with Hogan, another giant in its own field, for a creating a fabulous line of sneakers that is slated for an official release this fall. The collection will be an exclusive limited edition project that will be crafted with the same amount of care and high quality discretion that Aston Martin is synonymous for. Made from leather and nylon, these unique luxury shoes will be made available in four colors, ranging from the shades of beige, brown, grey and black.
Those who would rather prefer their sneakers to shout out Aston Martin a little more explicitly are in for quite a treat as well as, as the AM x Hogan sneakers also incorporate the iconic Aston Martin wings on a classic kestrel tan leather tongue – another feature that is also quite typical to the brand. Only 3000 pairs of these luxury sneakers will be made available to the buyers.