Mercedes-Benz Golf Collection - Luxury Retail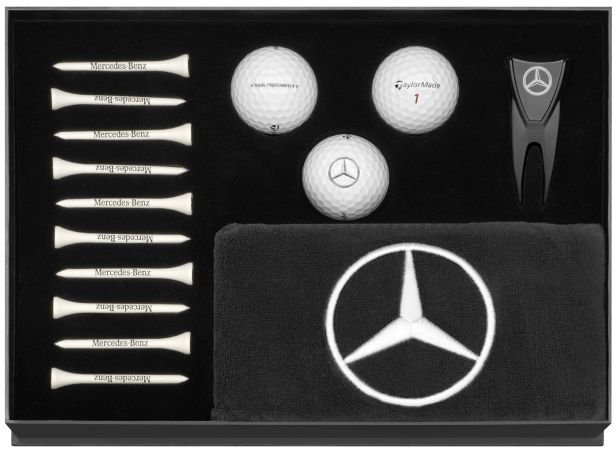 The Mercedes-Benz Golf Collection 2017 allows you to tee off in style
The clubs are already being swung, and the new golf season has begun. Teeing off and sinking putts is even more fun with sporty, elegant products from Mercedes-Benz and high-quality accessories from TaylorMade. The Golf Collection 2017 is part of the Mercedes-Benz Collection 2017.
The Mercedes-Benz Golf Collection 2017 includes more than a dozen high-quality golf products. Among the new additions is TaylorMade's new golf cart bag for women, in a stylish white-plum coloured combination. The product offering for golfers also includes new caps and casual sport wristwatches.
Special features of the Ladies' Sport Chronograph Fashion Watch are the plum-coloured highlights on the white face and the 12 Swarovski Crystals. The model for men with a diameter of 43mm is the Men's Chronograph Sport Fashion Watch.
The high-quality items for golfers from TaylorMade for Mercedes-Benz include a golf cart bag, a golf sport bag, a golf shoe bag, the
"Corza Lady"
golf cart bag for women, the
"TourLite"
golf stand bag, the
"Tour Preferred X"
golf ball set and the "Burner Lady" golf ball set.