Johammer J1 Electric Motorcycle - Luxury Retail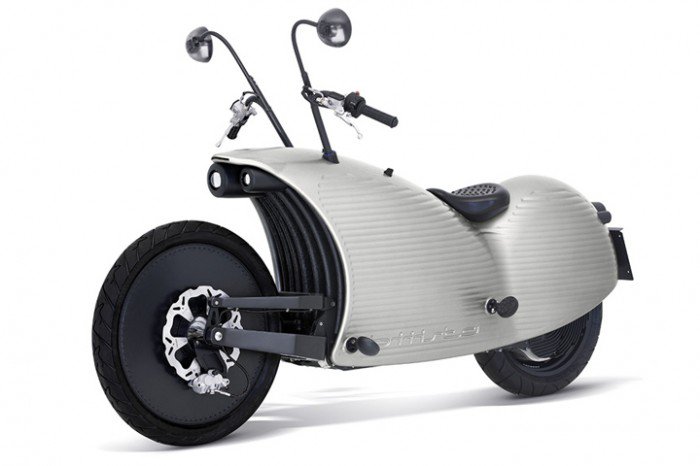 Cutting edge electric chopper with innovative energy supply system. First serial electric motorcycle with reach beyond 200 kilometers. Designed, developed and produced in Austria. Technological leadership must be earned. In an holistic approach to radically re-think e-mobility the Johammer was designed to serve the user in any aspect. A Johammer does not only look different, it is different.
The shortest connection between two axes is a direct line. Simply putting an electric motor into an existing mobility concept is not enough.This is why the Johammer team went a different way in almost every aspect. Electric gear and controls are integrated in the back wheel with maintenance free service requirements. At the core lies a newly developed battery system that represents the cutting edge of technology in every aspect.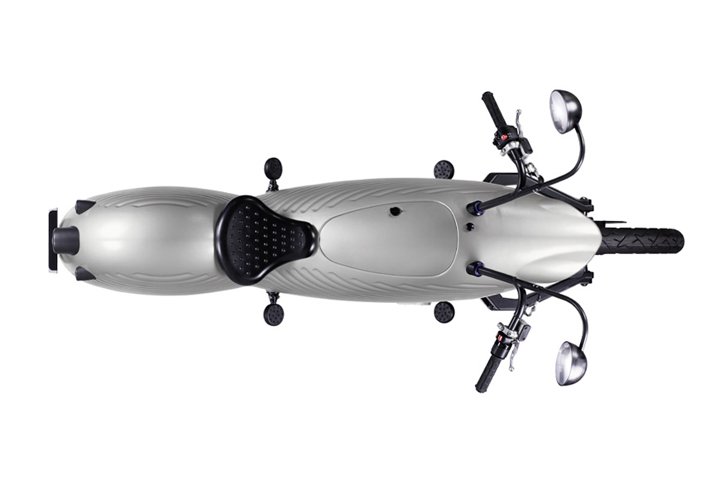 The extrem torsionstiff middle-frame made from aluminium provides space for springdamper and battery pack. Weight, stability and function result in a perfect synergy. A twofold frame-profile-wing with progressive buffercontrol in the front prevents break nodding. A one-arm-wing out of aluminium-cast with progressive buffer-control is in the rear. Perfectly balanced (at 350mm mass center height) the Johammer offers an unmatched and safe driving experience. Steering and footpeg allow for individual adaptation.
In both high-resolution 2.4" rearview mirrors all relevant driving parameters are displayed. The Johammer allows a totally new driving experience through its silent electric motor. Allow others and yourself to hear the birds sing when driving the Johammer.