Luxury Yacht Zahraa - Luxury Retail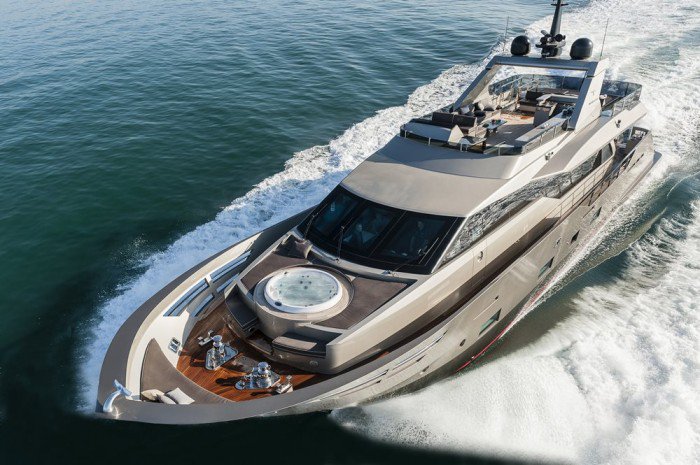 It's no secret that almost all yachts are built with luxury and comfort in mind, but when it comes to the Zahraa superyacht, these aspects reach a completely new level. Flaunting a unique, sturdy and instantly appealing exterior design, the Zahraa is a remarkable feat of engineering that would definitely attract some attention while cruising across the waves.
Luxury Yacht Zahraa is the embodiment of lavishness
Aside from its fantastic looks though, this superyacht also amazes with a remarkable array of interior amenities, tasteful decors and spacious accommodation options. Big enough to house 8 people in sublime conditions, the Zahraa flaunts a large VIP suite, 2 double cabins and a full master suite that was placed at its aft.
The inviting saloon with its comfortable sofas is also quite a remarkable sight, not to mention the backlit onyx corner bar, wooden paneling and soft, elegant carpets. Expansive windows ensure unobstructed vistas of the surrounding environment, while the multiple loungers, sunbeds and the Jacuzzi tempt with unforgettable moments of relaxation and fun.