Hermès Christmas 2017 by INSTORE - Luxury Retail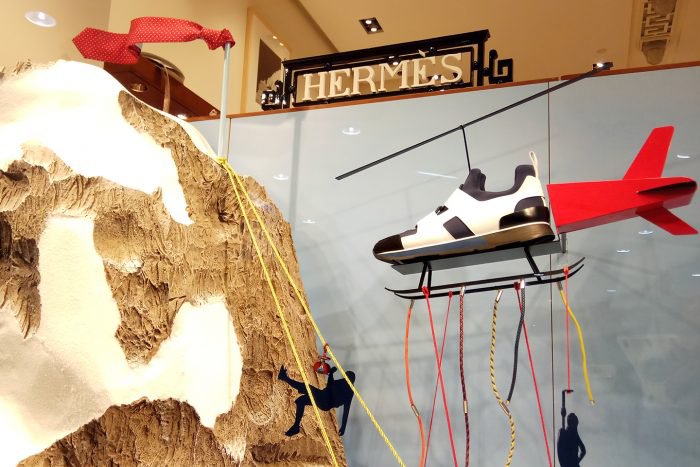 Hermès Spain shows its windows displays for Christmas 2017
Christmas arrives at Hermès boutiques and the brand celebrates creating snowy landscapes in their windows displays.
"Focus on materials" the latest project of 3D window dressing by Hermès
The French Alps, its landscapes and customs inspire the Dutch artist Kiki Van Eijk who designs for the stores of the french brand in Madrid, Barcelona and Marbella "Focus on materials", her window dressing project for Hermès Christmas Spain 2017.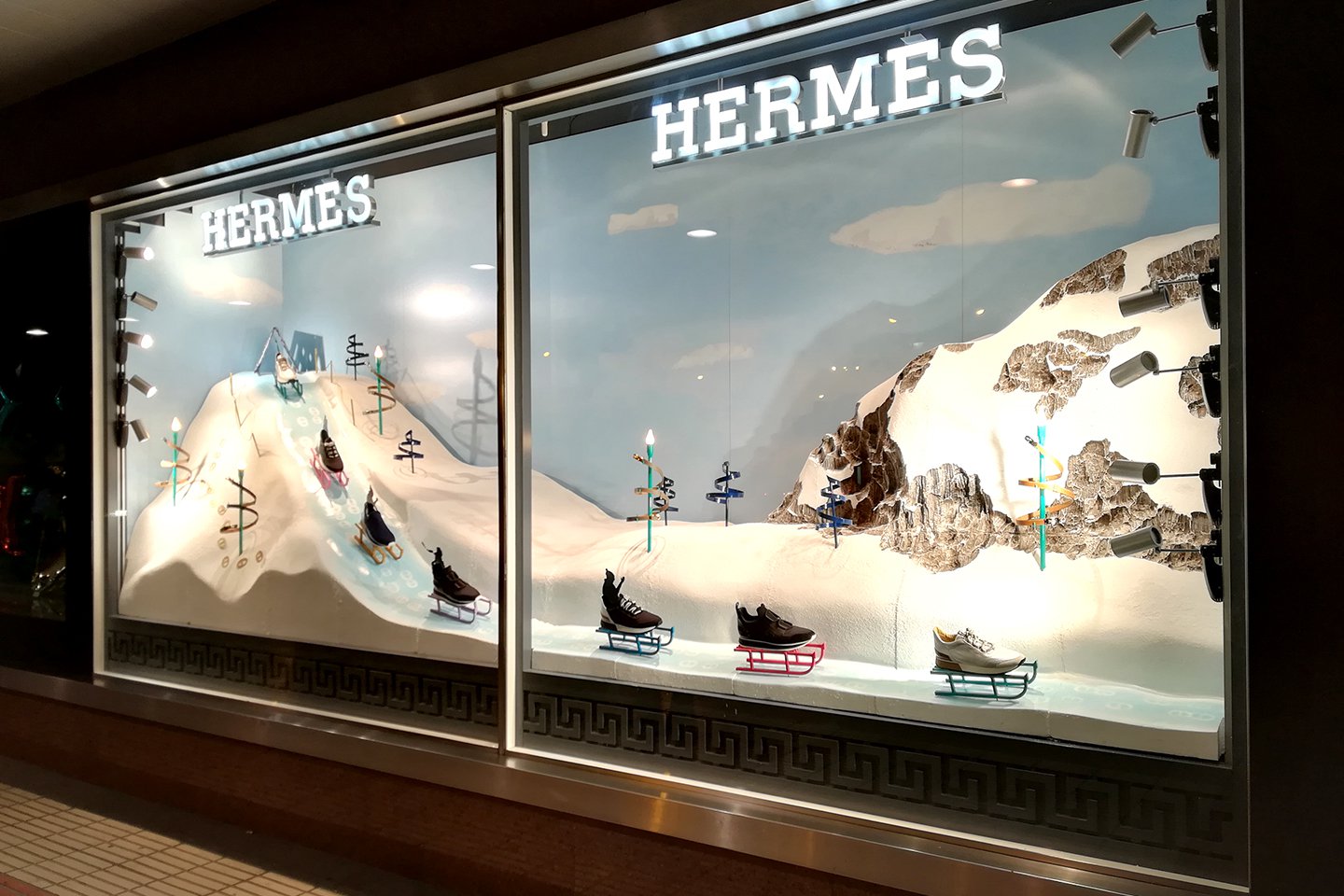 As the artist says: "Focus is about the sense of details in the beautiful materials that Hermès products are made of and therefore also the savoir-faire. They also make you look at objects the way small children do: in your mind it's something totally different then in real; it makes you DREAM. So for example you zoom in on the leather and look at the beautiful structure of it. Then the imagination starts: you fantasize about the leather being mountains…..Mountains full of snow in the french alps…."
Four models of window display have been designed based on the Alps ski slopes full of skiers.Hermès many articles become sleds, trees, chairlifts, huts or snowboards.
INSTORE following the designs of Kiki Van Eijk has developed the production of the different elements that form the windows displays and its installation in the boutiques of Hermès in Spain.
The back of windows displays are made in foam core print like the blue skies of the Alps, the mountains have been carved in porexpan and painted by hand, these are the basis of the decoration of the different scenes imagined by Kiki Van Eijk.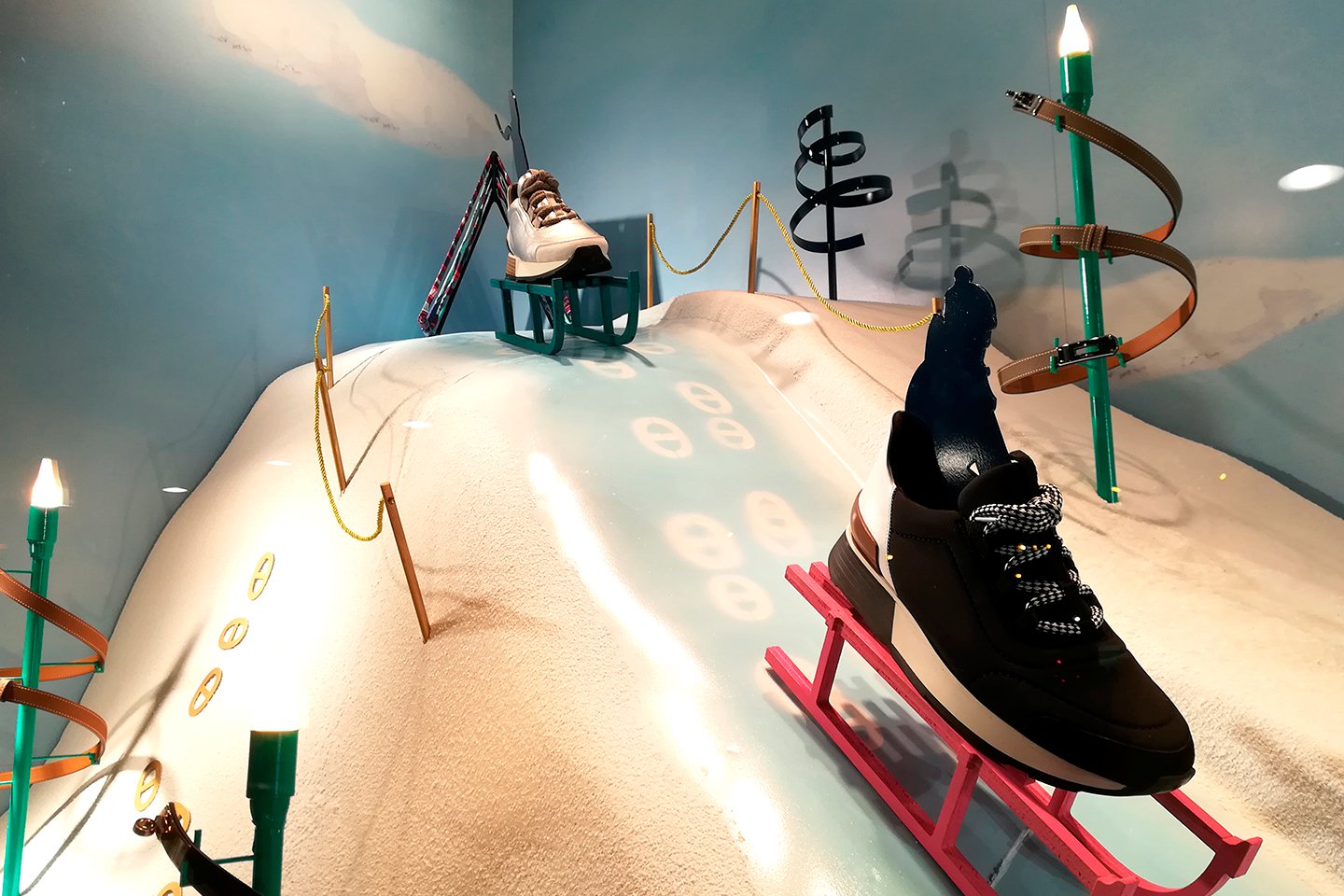 The Hermès articles are showed in the most original way that you can think of, they are part of the scene, they participate in it. The belts are illuminated trees, the shoes sleds, the scarf tents and the bags are huts with snow-covered roofs.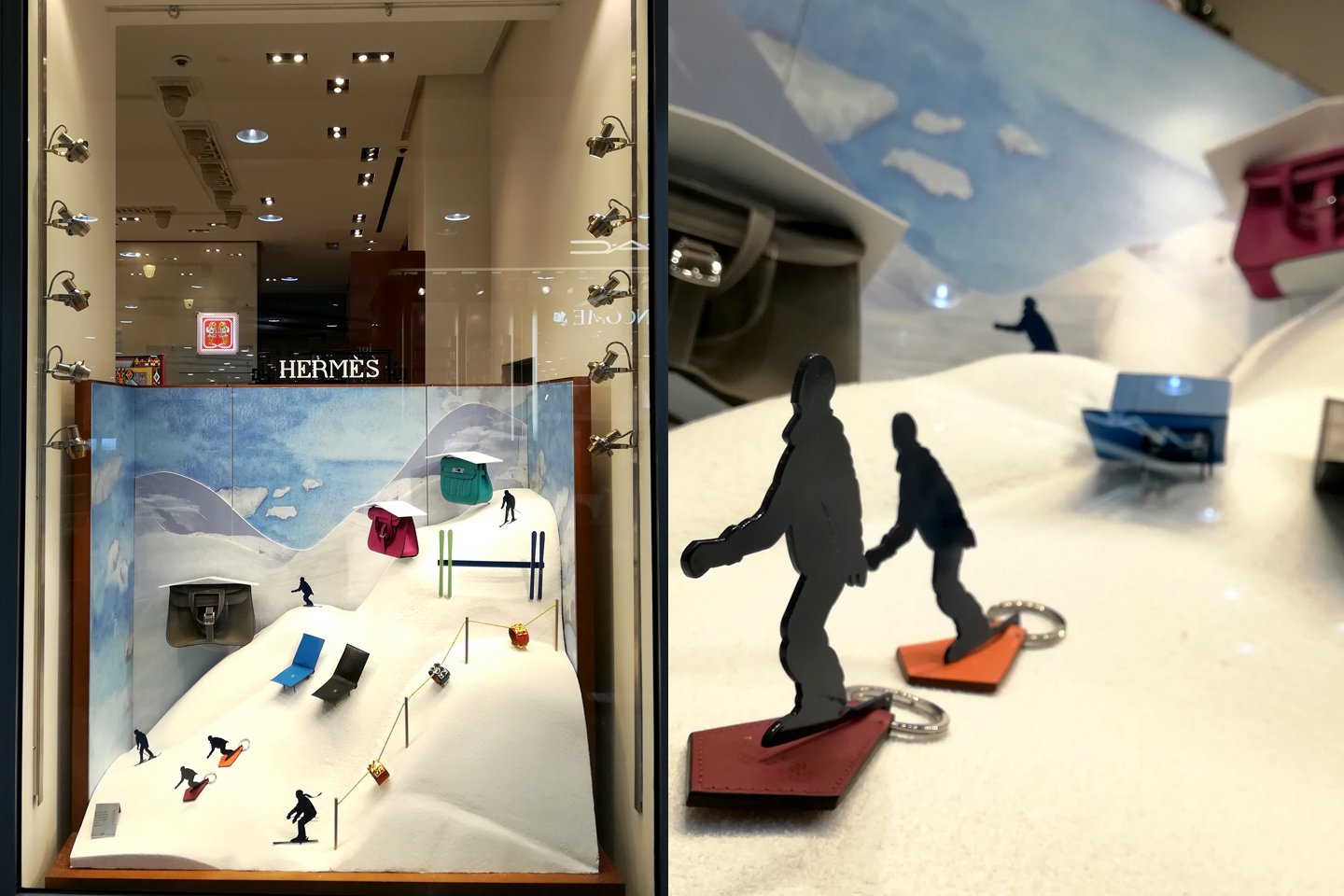 The departments of locksmith, carpentry, painting and finishes of INSTORE have been in charge of the production of each element that composes the windows displays of "Focus on materials".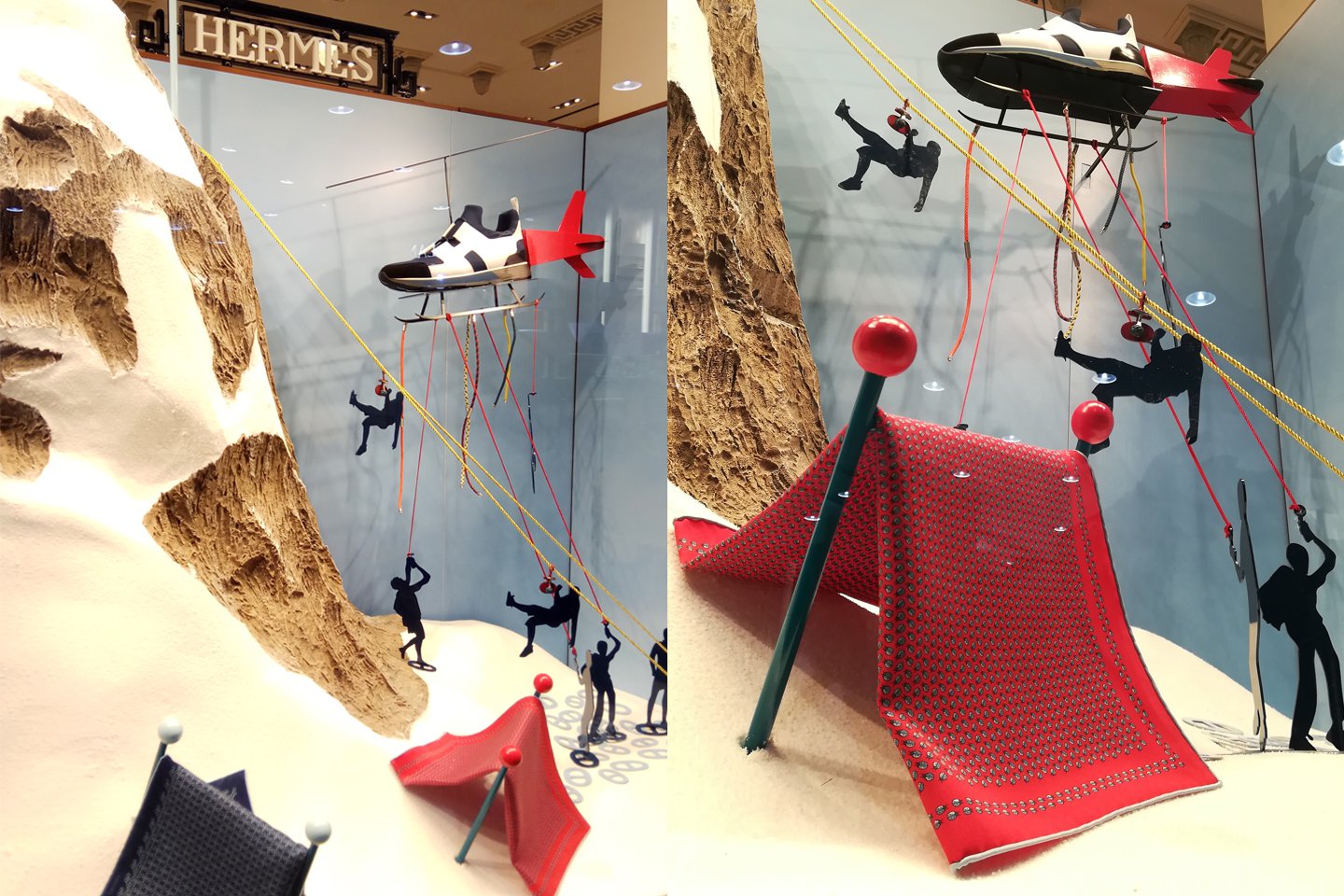 Hermès creativity develop for Christmas 2017 once again 3D windows displays full of life and movement, windows that stands out of any pedestrian.