"Gucci Paragon" Flagship Store - Luxury Retail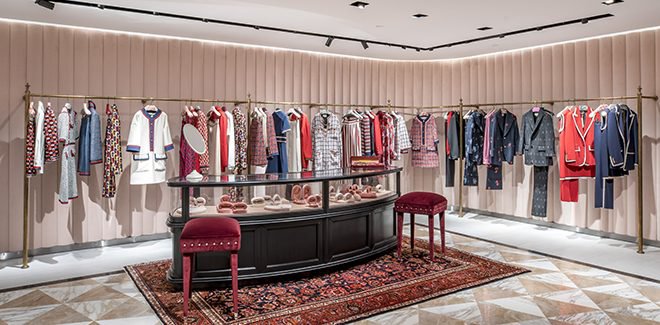 Singapore's Gucci flagship in Paragon has been completely 'Guccified'
The store sees a blend of traditional and modern features juxtaposed with industrial and romantic, a concept that coincides with the house's product offering.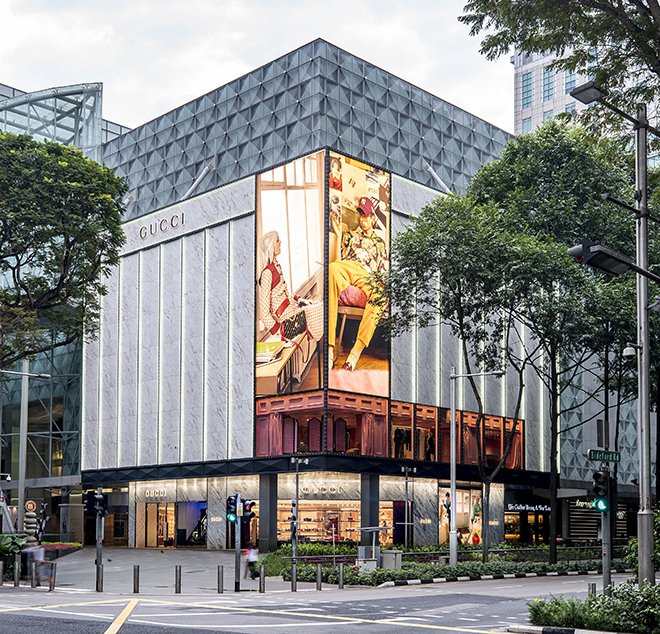 Gucci's flagship store at Paragon just got "Guccified" recently and it is now officially open. Prior to entering the store, one will already be overwhelmed by a visual spectacle – a massive five-storey marble façade of a fashion billboard, beckoning all to come and step into the world of Gucci.
Just like Alessandro Michele's designs for Gucci, the interior is a mash of prints, bright colours and curious objects. Two levels furnished with opulent carpeted floors, velvet armchairs and vintage wood furniture filled with contrasting elements representing different design codes, combine to evoke curiosity and highlight the new creative direction of the maison.
To the side of the shop floor is a marble and wood staircase leading up to the second floor where truly luxurious shopping experience begins. Gucci Paragon boasts its very own bespoke client space, where one can indulge in Gucci's DIY service set within pink velvet walls, vintage rugs and luxurious velvet chairs.
The second level of the store stocks the ready-to-wear collection for men, women and a room (with a draped entrance, of course) dedicated for kids. The VIP room can be found here, in a corner that can be closed off for an intimate and private experience. The wall-to-ceiling pink room is also where you'd find the rest of the Décor collection; specifically the plush embroidered cushions, side tables, chairs and partition screens.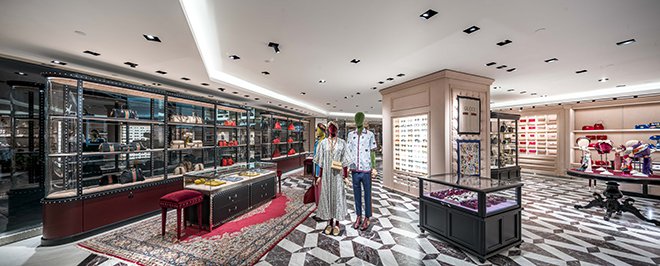 Every corner of the store is charmed with different portrayals of contemporary luxury, inviting customers to feel like they are constantly discovering new aspects of not just the store but also the brand.
Apart from being able to personalise everything from the Dionysus bags to the Ace sneakers, the second floor also houses the highly anticipated Gucci Décor.