"Bear Extraordinaire" ice cream - Luxury Retail
The"Bear Extraordinaire" Is The Most Expensive Ice Cream in the U.S. at $1,500 USD
New York City's Baccarat Hotel is home to the "Bear Extraordinaire," the most expensive ice cream sundae in the United States coming in at $1,500 USD.
Created by pastry chef Rosario Wakabayashi, The Bear Extraordinaire consists of imported vanilla beans from Madagascar for the ice cream, a hand-painted white chocolate shell with colored cocoa butter, 3 grams of black truffle, Manjari dark chocolate from Madagascar, Valrhona Gold cocoa nibs. It's drizzled in a hibiscus champagne sauce with citrus meringue and adorned with fondant butterflies. It has both edible gold and silver for color.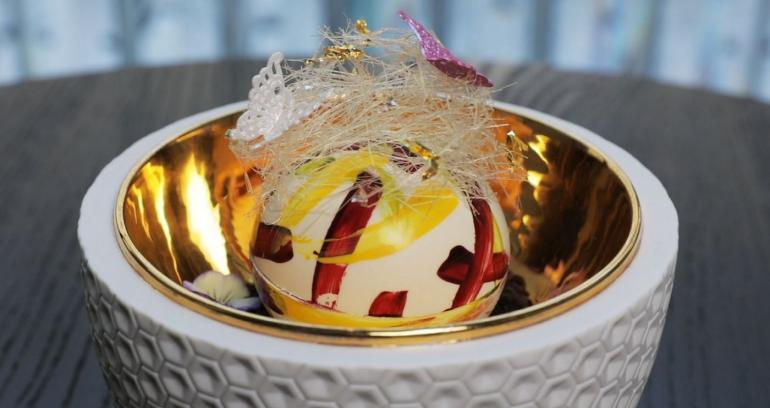 The ice cream is offered in a $1,200 USD clear Baccarat "Zoo Bear" crystal bowl, while the ice cream dish without the bear crystal can be ordered for $300 USD. Folks who purchase the bowl figurine gets to keep it, which are individually numbered and signed by the designer.