GODIVA 2015 MID AUTUMN - Luxury Retail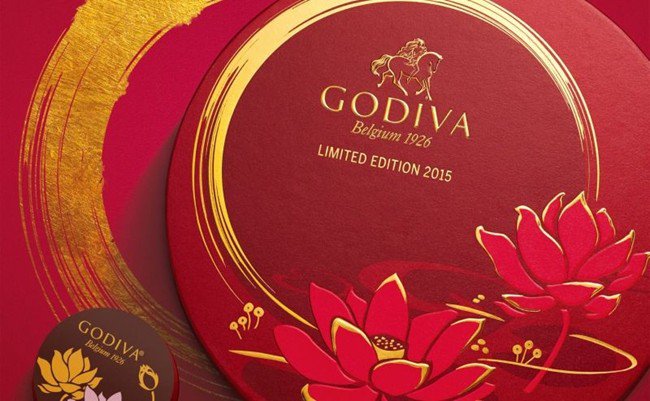 GODIVA 2015 MID AUTUMN LIMITED EDITION COLLECTION
With the advent of autumn, the pond is full of blooming lotus, green leaves silhouetted against the pink petals, enormous and beautiful. Coming near to Mid Autumn Festival, the bright moon is gazing on the earth, parade with lights through the streets with warmth and wholehearted blessings. On the festive season, Godiva, the official supplier to the Court of Belgium, proudly presents the Godiva 2015 Mid Autumn Limited Edition Collection, giving all family the indulgence of passionate and love on this special day.
Godiva is launching four brand new flavors for the exclusive Mid Autumn Collection mooncakes, with selected Chinese tea, crunchy nuts and fruit ganache, bearing a unique lotus print and pampering yourself and your beloved family in this precious moment.
MOONCAKE DUO LAIT: BLACK TEA – BERGAMOT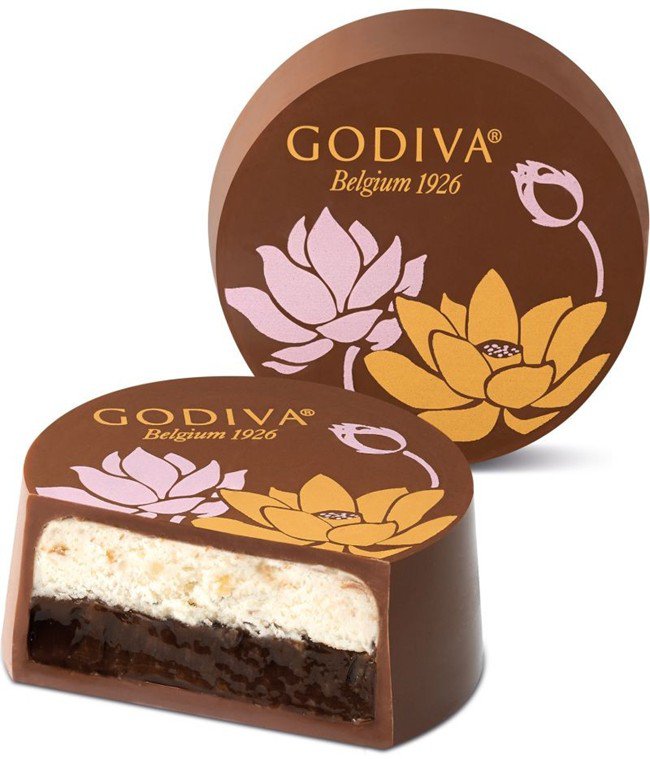 The bottom layer is a mix of black tea and bergamot milk chocolate ganache, while the upper layer contains a combination of brésilienne and smooth white chocolate mousse, flavored with bergamot and lemon. The fruity freshness brings out the nature of the tea, and multi-layered fillings created an enhanced yet balanced taste. This delicious combination is enrobed in milk chocolate, decorated with a blooming lotus pattern representing the unbreakable love for family and friends.
MOONCAKE DUO NOIR: MATCHA – TANGERINE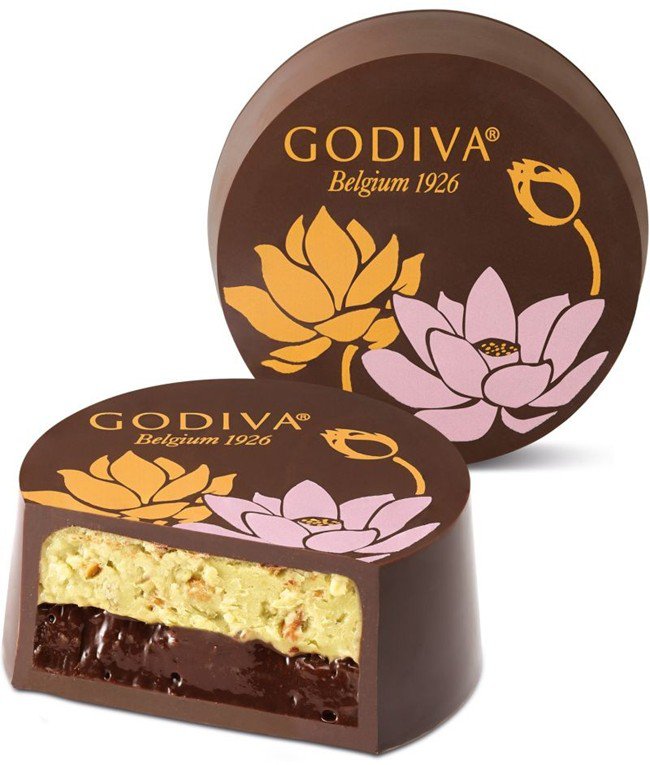 The dark chocolate mooncake decorated with a pale orange and pink lotus pattern reveals two crunchy fillings: a tangerine flavored 72 percent dark chocolate ganache representing a classic pairing, with a touch of ginger bringing soft citrus notes; combined delicately with a top layer of refreshing matcha chocolate mousse mixed with small pistachio pieces for a rich structural feeling. The double layer filling is a perfect pairing that provides an unprecedented taste experience. It is definitely a sweet choice for you and your family.
PETIT MOONCAKE LAIT: MATCHA – MANDARIN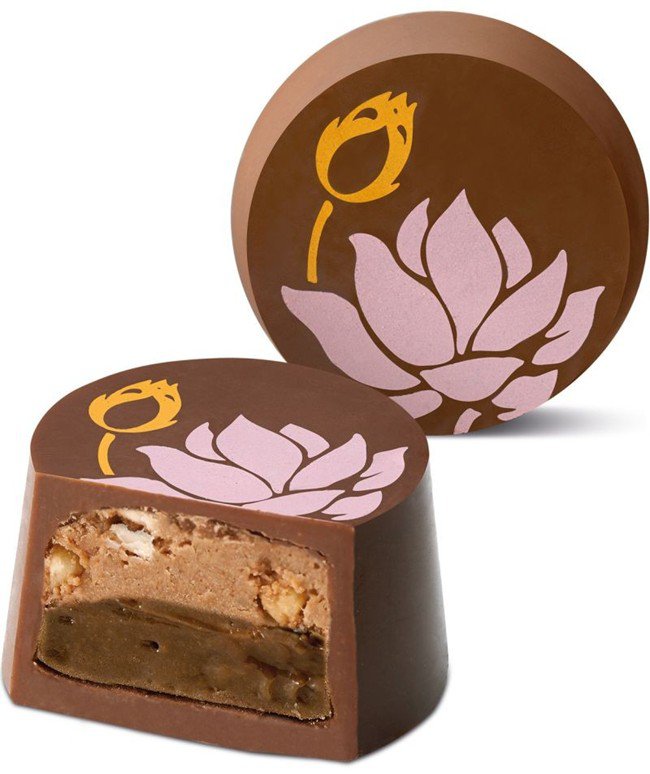 The top layer, made of fruity mandarin milk chocolate mousse mixed with roasted Valencia almonds, creates a rich taste, pairing perfectly with a bottom layer of intense milk chocolate matcha ganache, all enrobed in milk chocolate for an irresistible match.
PETIT MOONCAKE NOIR: BLACK TEA – KALAMANSI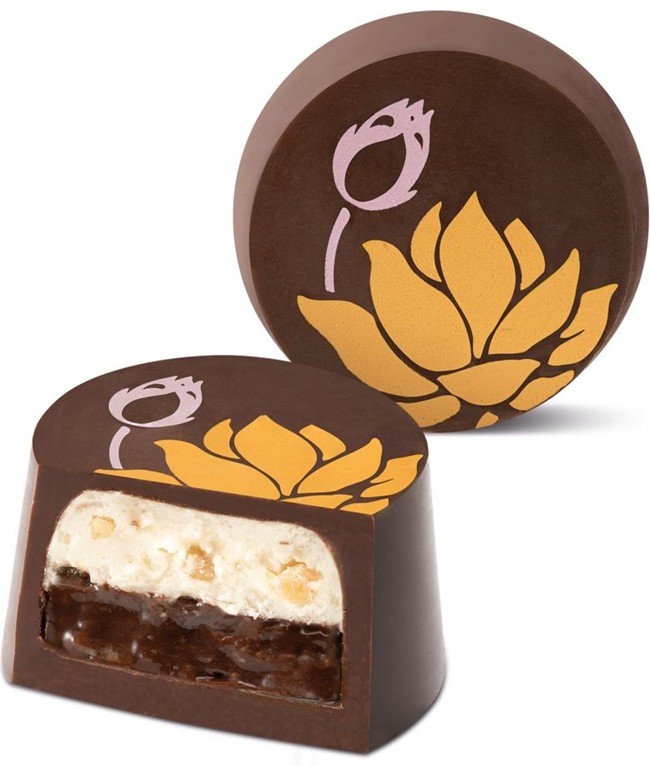 The dark chocolate shell reveals a combination of a 50 percent black tea ganache on the bottom and a top layer of kalamansi white chocolate mousse filled with crunchy soy nuts. A touch of lemongrass is added to give a unique and exotic feel to the chocolate piece. This piece of authentic Asian flavor chocolate mooncake brings a rich festive atmosphere to the Mid Autumn Festival. resenting the unbreakable love for family and friends.