Prada opens a pastry shop - Luxury Retail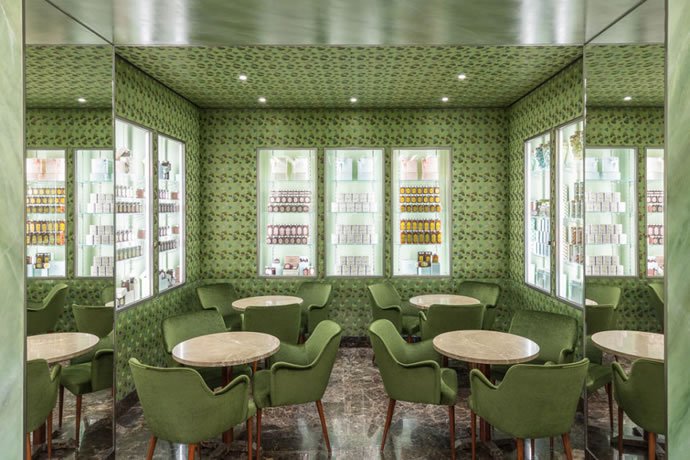 PRADA opens a pastry shop in Milan and yes its gorgeous
Back in 2014 when Prada acquired a major stake in the classic patisserie Pasticceria Marchesi, we had a tiny inkling that the Italian luxury house would shortly emerge on the culinary landscape. Prada is making its culinary debut with the first Pasticceria Marchesi on Milan's affluent boulevard Via Montenapoleone. When Prada has collaborated with a brand, elegance and sophistication are undeniably the elements in order; Italian designer Roberto Baciocchi has been roped in to conceptualize the interiors while bespoke fine china by Rosenthal and silver cutlery will grace tables, ensuing in a rather lavish experience.
The novel Pasticceria Marchesi flagship store is certainly on our bucket list during our next vacation to Milan. Thankfully the patisserie opens its doors every day from 07:30 am to 09:30 pm, serving a plethora of delicious edibles ranging from breakfast to lunch and aperitifs.
Luxury fashion houses venturing into the gastronomic sector has become a new-fangled style, while Prada is presently appearing in sight, Gucci debuted in Shanghai with its Gucci Cafe in July this year.