Deluxe Acoustics spherical Hi-Fi speakers - Luxury Retail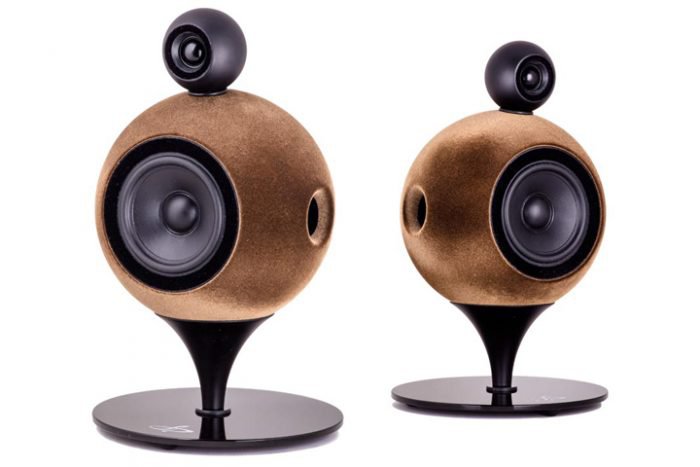 Deluxe Acoustics company producing spherical Hi-Fi speakers with a unique design and excellent sound, you can not miss out on the latest creations by Deluxe Acoustics. 
This company produces spherical acoustic speakers from premium materials using innovative technologies and manual labor. Thanks to a spherical shape and patented technologies, the sound that comes through the speakers is airy, bright, rich and dimensional without undue distortion.
There is the opportunity for consumers to choose from a large well-chosen color scheme suitable for any interior. The Lineup of speakers includes floor standing, desktop, wall mounting and shelving models. The soft-touch cover of speakers at the same time is an excellent design solution and is used to reduce sound distortion, which is especially noticeable in the medium and high frequency range.