Creative Packaging Design - Luxury Retail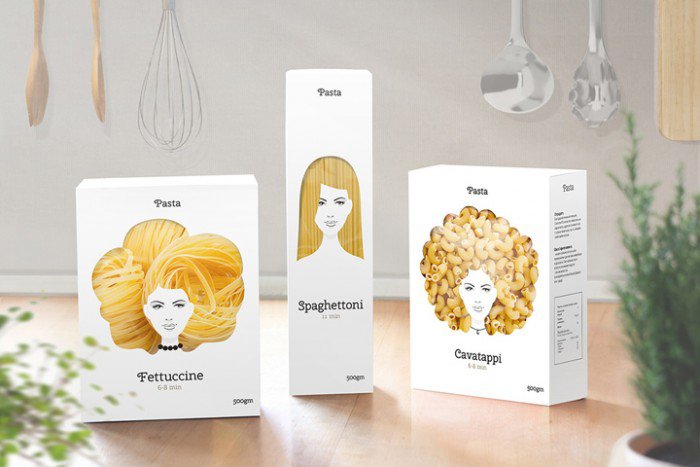 Creative pasta packaging design concept by Nikita Konkin
"Clever" and "pasta packaging" are two things that rarely go together – until now. Maverick Moscow based company Nikita has recently published a playful design concept that turns pasta into hair.
The design of this pasta packaging turns the product into various hairstyles
Designer Nikita Konkin has created a packaging concept design that makes buying pasta a bit more fun. The trio of designs have the face of a woman on the box, with the cut-out 'hair' window showing the pasta inside.