Dolce & Gabbana Magic - Luxury Retail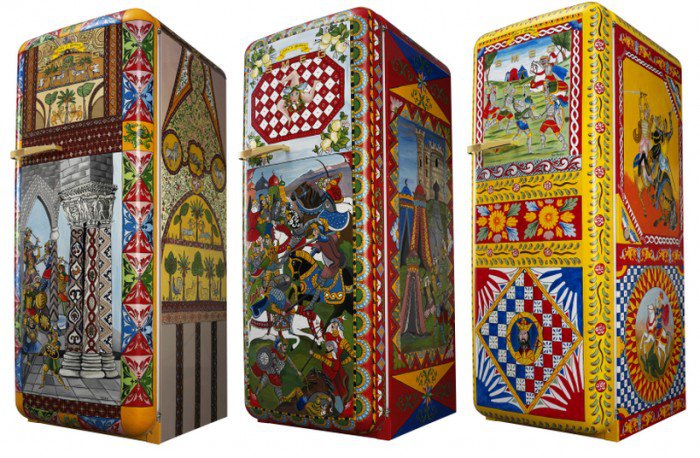 Dolce & Gabbana Magic: The Fabulous FAB28 Refrigerator
This amazing project was possible thanks to a joint effort by Smeg, the Italian producer of upscale appliances, and the renowned fashion house Dolce & Gabbana. 
They're meant to dispense cool water and keep our food supply constantly fresh. But if you like products that just stand out from the crowd, not necessarily luxurious or super high-tech, the solution has just presented itself.
The FAB28 refrigerator is what resulted from this unique collaboration, an eye catching creation by Dolce & Gabbana and Smeg. I'm not sure what the proper definition for this thing really is, but 'boring' is far from it, while 'fabulous' easily comes to mind as a defining characteristic.
Your usual Smeg fridge is minimalist, featuring a telling brand logo up front, a trademark chunky 1950s handle and a pop of one color. But the non-traditional retro style color palette of the FAB28 benefits from that highly regarded Dolce & Gabbana attitude and style touch.
With an artistic rendition by Sicilian artists, featuring the Trinacria symbol and some battle scenes, the classic floral embellishments of the FAB28 cannot be ignored. This fabulous refrigerator is part of an extremely limited series, considering that just 100 pieces are scheduled for delivery.
The Salone Internazionale del Mobile 2016, in Milan, will allow you to get a glimpse of this incredible piece of home equipment between April 12th and 17th.