Coffee table is inspired by Princess Leia's - Luxury Retail

This coffee table designed by Zara Hadid is inspired by Princess Leia's iconic side buns
Thanks to the 40th anniversary celebrations of the Star Wars, we the fans have been treated to a deluge of memorabilia and collectables marking the momentous occasion.
In addition to the usual tribute figurines and merchandise, there are few that stand out from the rest like the $1.4 million 24-karat gold Darth Vader mask and the $10,000 Dewback loveseat. Another decorative piece inspired by the Star Wars to join the list this designer coffee table which is a collaborative effort of Zaha Hadid Design and Leblon-Delienne. What's unique about this coffee table is that unlike the other Star Wars inspired collectibles that are designed and shaped like the characters or movie props, the table draws its inspiration from the emblematic braided hairstyle of Princess Leia.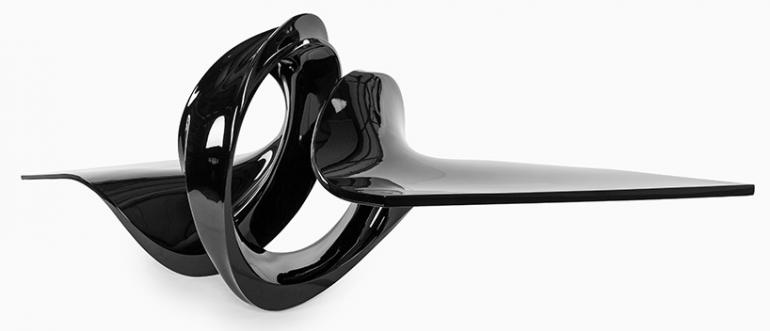 Princess Leia's famous side buns appeared only in the first installment of the original trilogy and went on to become just as iconic as the character itself. The dramatic lines and smooth curves of the coffee table define its distinctive makeup which is infused with Zaha Hadid Design's aesthetic ethos. The twisting and twirling form of the unit makes a direct aesthetic reference to princess leia's signature side buns.
The coffee table is available in black, pearl white, silver or brass, according to the Leblon-Delienne website, and it's made of fiber and resin. It can be purchased directly from the brand's website for about $17,387 USD.