"The Sealander "is a caravan and yacht in one - Luxury Retail
The Sealander Will Take You Wherever You Want To Go
Looking like a cool mix between two different vehicles, the Sealander plans to take caravanning to a completely different level, blending the capabilities of both an electric power boat and a camping trailer.
This innovative mobile home will allow travelers to enjoy a good night's rest while they're on water, and help move from one interesting destination to another, both on land, and on water, with agility and ease.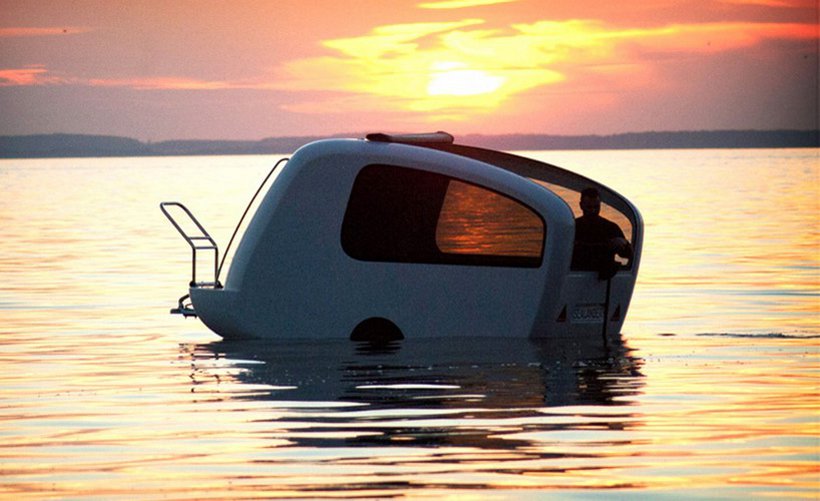 Made from tough fiberglass reinforced plastic, with a double bottom to prevent it from sinking, the Sealander amphibious camper is powered by a tiny 5-hp electric motor that's fully capable of powering up on-board devices. But it has many other surprises up its sleeve..
Once you see the removable roof, this floating home becomes an incredible tease. Completely customizable through a number of modules, the Sealander shows off a sleek interior packing modern stainless steel elements and plastic, as well as traditional wood and leather trims – if you have no limits on cash, there are no limits on what you could get inside this camper.
Furthermore, the small benches can be converted from a generous seating and dining area to a spacious bed. Don't worry, you will have all of your comforts close by, except someone to cater to your needs – yes, you will have to actually get up and get things done by yourselves, which is not too much to ask for. The starting price of the Sealander is somewhere around $17,000.