Claus Porto's NYC Store - Luxury Retail
luxuryretail | On 25, Feb 2019
Claus Porto opens its first global boutique in NYC
The rich, vibrant history of the Portuguese soap and fragrance company Claus Porto has been cast in a new light, with the opening of its first international boutique this week in New York City.
Located on a charming street in Manhattan's Nolita neighbourhood, Claus Porto's new home fuses its beautifully designed past with a revelation of its present – a gesture aided by the store's parametrically designed interior from Tacklebox Architecture.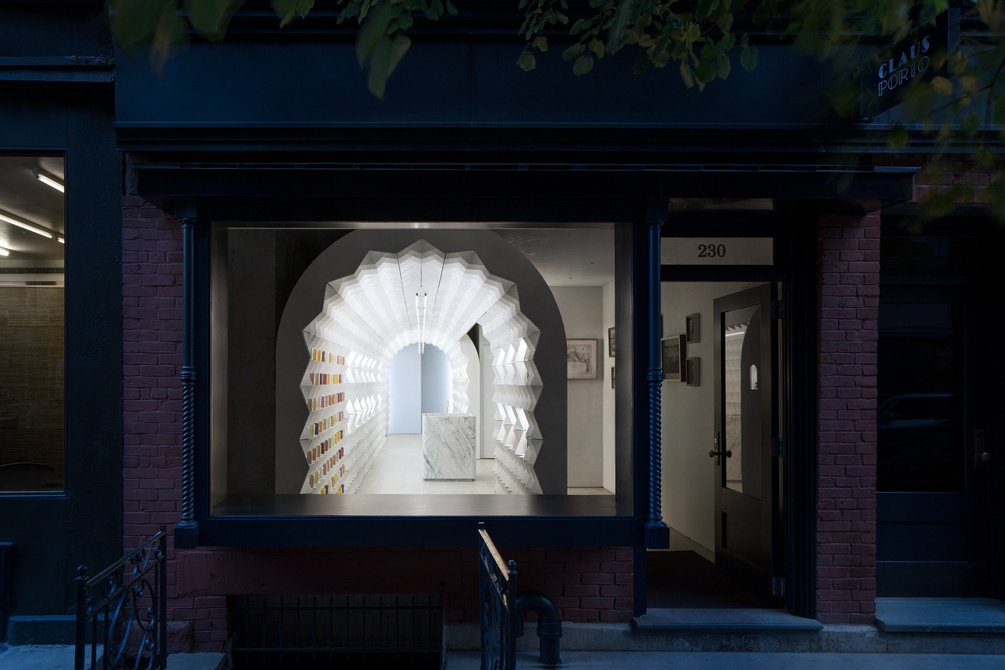 Stretching across the length of the ground-floor space, Tacklebox's principal Jeremy Barbour has created a 42 ft long archway made entirely from Portuguese cork, which visitors can step into and admire Claus Porto's signature products. Etched with a repeating diamond motif (1,500 to be exact) that recalls the tiled façade of the historic Casa dos Bicos house in Lisbon, the dynamic cork structure also nods the architecture and intricate azulejo tile work of the São Bento train station in Porto, with its intricate texture and commanding form.
Within the structure, elegant alcoves and niches have been carved out for Claus Porto's full collection, all displayed in minimal glory. From the nostalgic, decorative soaps that the label is probably best known for, to its recently launched perfume collections that were created by perfumer Lyn Harris, each facet of the 131-year-old company's universe is made all the more unique by the array of artifacts and antiques from early on in its history that greet visitors as they walk in the door.
A lone monolithic washbasin, made from a single block of Estremoz marble stands at the centre of the archway – the only connective design thread that the American store has to its sibling store in Porto. With industrial, yet delicate suspended LED lighting (by Peter Bristol for Juniper) running like a spine overhead, this portal to Claus Porto's cultural cache doesn't just look backwards, but forwards to its future as well.