"Surreal" by Kiki Van Eijk for Hermès - Luxury Retail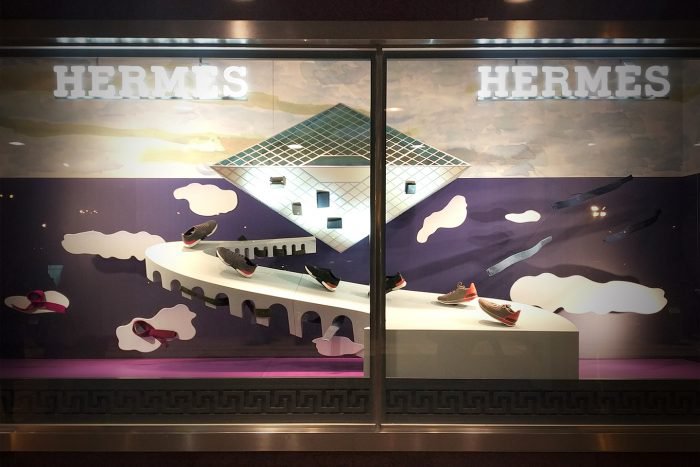 French surrealism in Hermès Ibérica windows displays
The collaboration between the Dutch artist, Kiki Van Eijk and Hermès never ceases to amaze us, for the spring / summer season 2019, she has been chosen again.
"Surreal" is the story that on this occasion the designer has developed for Hermès windows displays in Spain and Portugal.
Taking as a source of inspiration Paris and its most emblematic places, the artist has created a series of windows displays that show us the interior and exterior of a city bathed by surrealism, the fusion of reality with fiction lets us see a story in each showcase.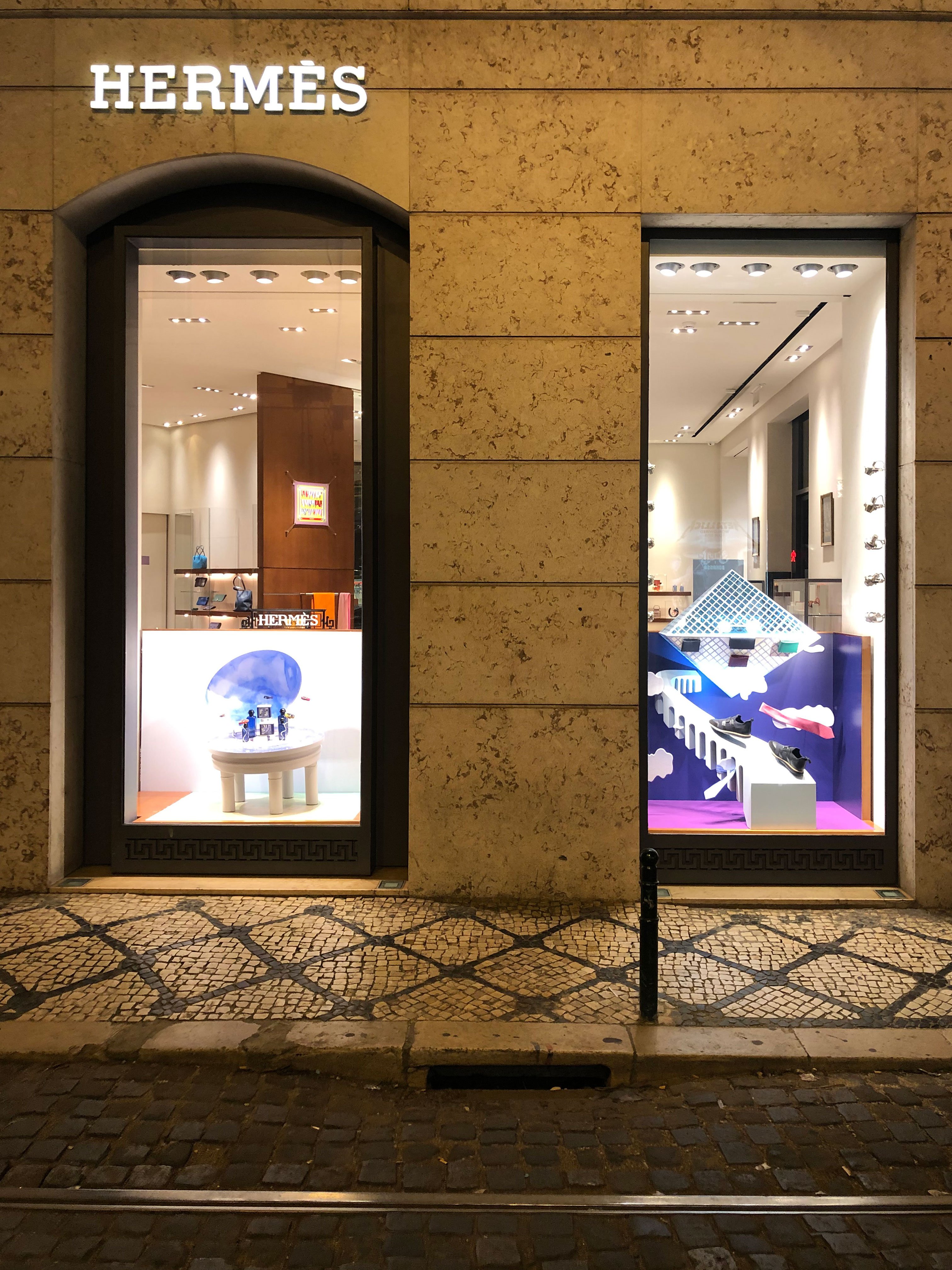 A tour of the Église de la Madeleine, the Jardin du Luxembourg, the Pyramide de Louvre, the Arc de Triomphe or the interiors of a french house. All of them are the spaces chosen to present the new Hermès season. As in previous occasions Hermés designs, each item, each product, comes alive and joins the story created by the artist as a decorative element, takes its role and develops it.
The production and installation of the Hermès Iberian windows displays boutiques in Madrid, Barcelona and on this occasion also in Lisbon has been carried out by INSTORE.
Each showcase is a different scene and has been carried out based on a special design with elements that represent a place in Paris. We can begin by describing the showcase dedicated to the Jardin du Luxembourg, a look in which the women article shown items are fused with Hermès fabrics, wood and metal.
For the men windows displays Kiki Van Eijk has developed a vision of the Église de la Madeleine in which wallets, bags or hats fly carried by clouds of felt between the columns of this historic building.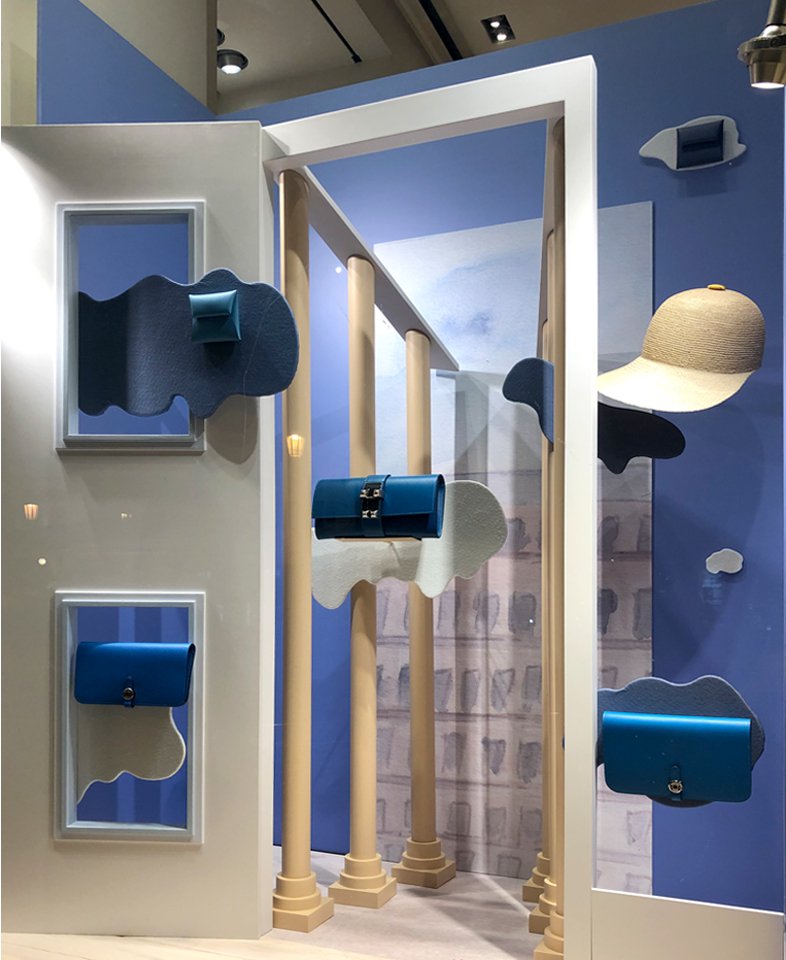 Jewelry and silk are showed with the Arc de Triomphe in the background. Made in lacquered wood, the Arc is decorated with pieces of Hermès jewelry and silk designs that fly thanks to the methacrylate supports that INSTORE has produced and installed.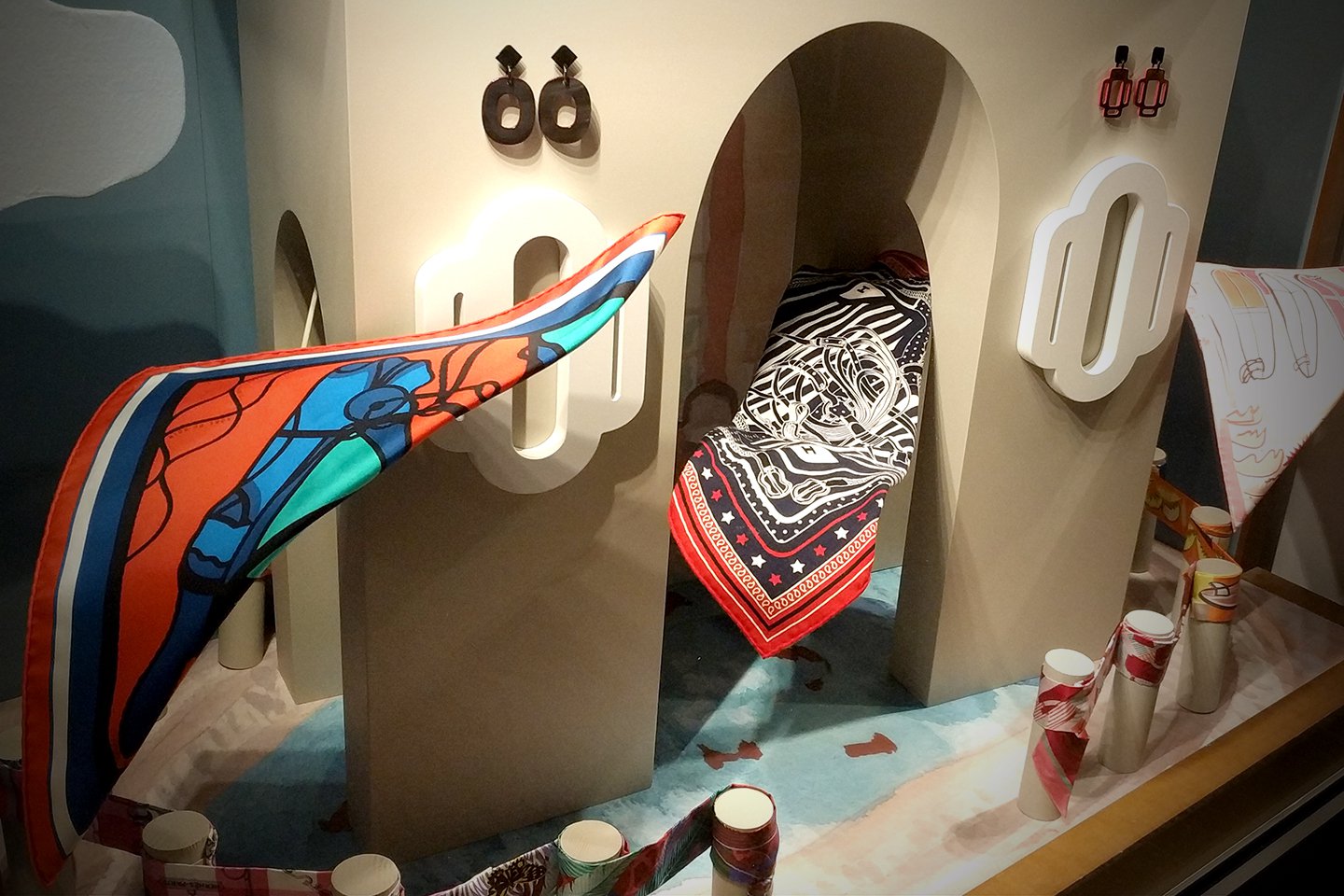 The Louvre and Mont St. Michel also have their representation. A pyramid made of methacrylate and metal and a staircase in lacquered wood are the supporting elements for shoes, silk ties and leather wallets.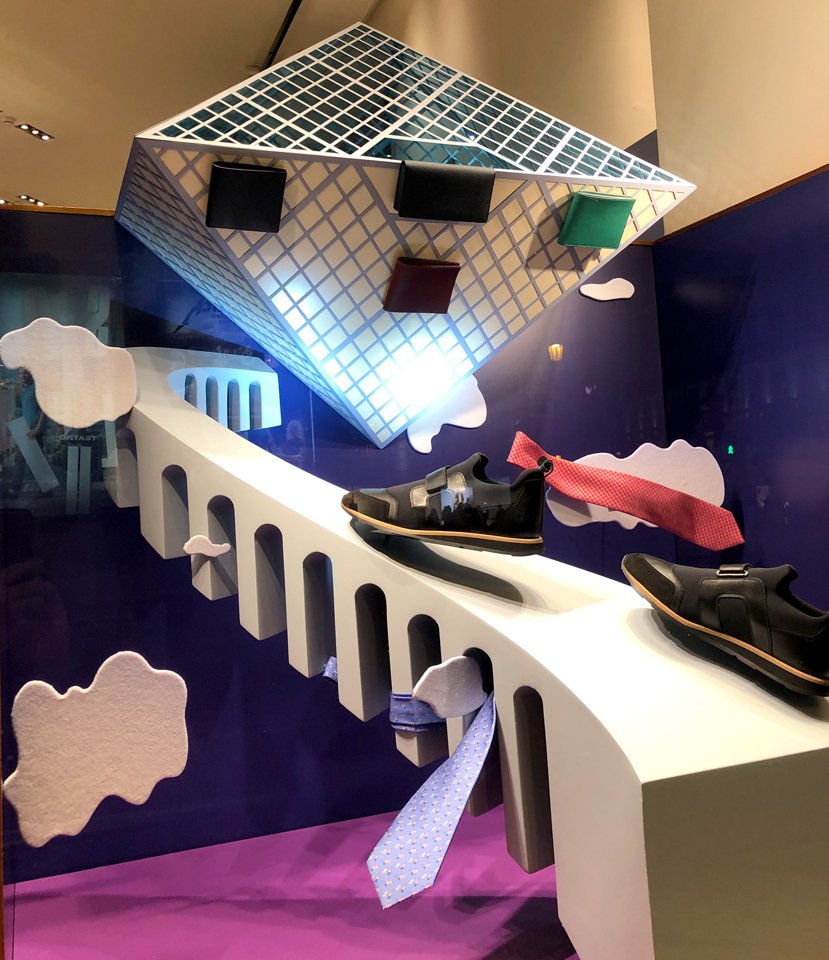 The 2D and 3D production as well as direct printing on canvas and PVC have been fundamental in the decoration of these windows in which each scene has a different finish.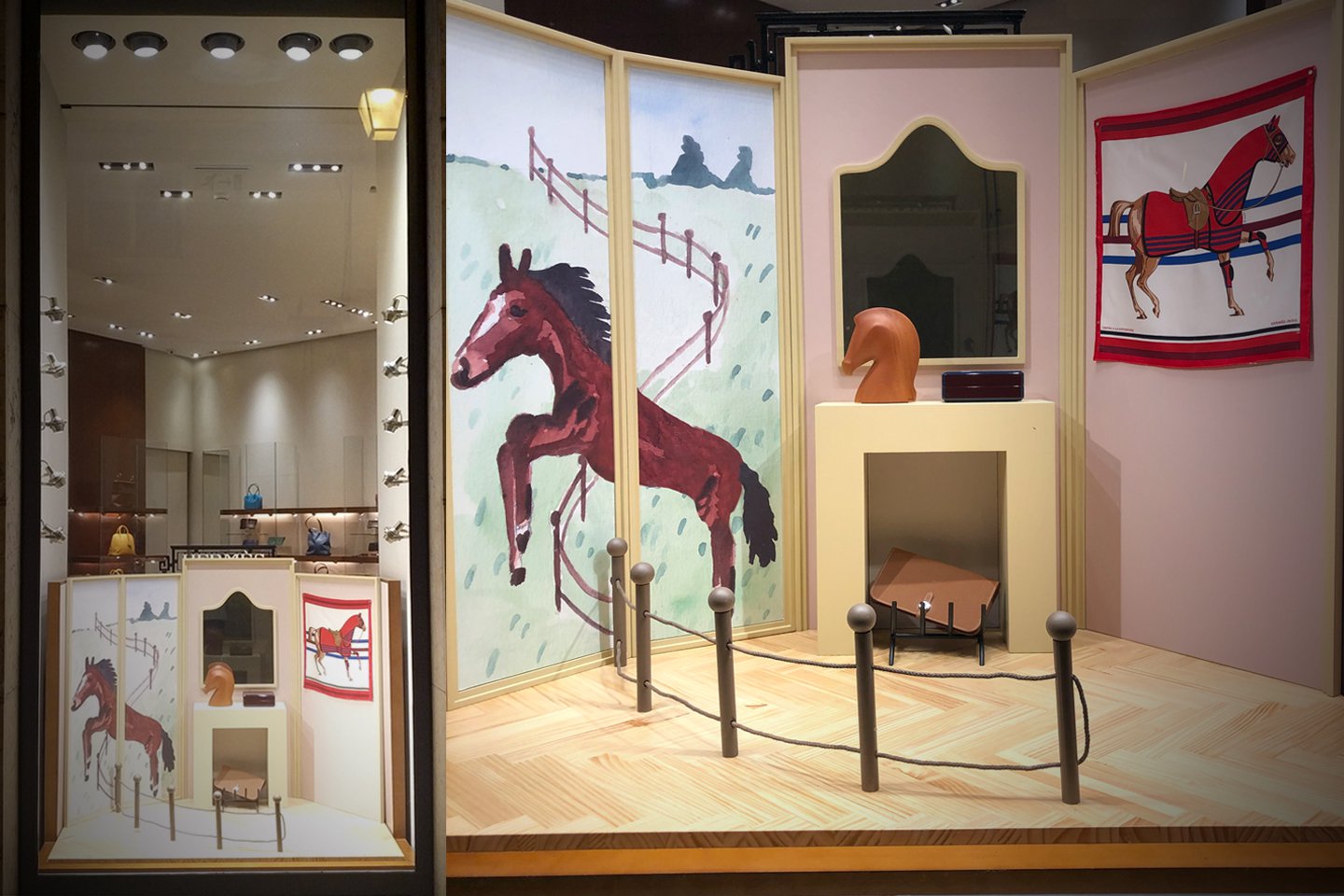 The surrealism, the art, the designs of Kiki Van Eijk demonstrate once again how the fusion with the world of fashion and its entry into the design of windows displays, in this case those of Hermès, has a special result. Not only do we celebrate the new season of spring / summer 2019, we celebrate the "Art de vivre", designs that come true and come to life.