Christian Louboutin bait shop windows - Luxury Retail
To achieve greater impact, the shoemaker to the stars is back to recreate an environment that has a lot to do with fishing.
Inspired by the pictures taken by Peter Lippman for the latest designer lookbook, which spelled the success, the result shows a staging of the most creative, which reveals a large tin of sardines – oversized size – whose appearance agrees to charm with metal studs adorn some of the most daring of this collection.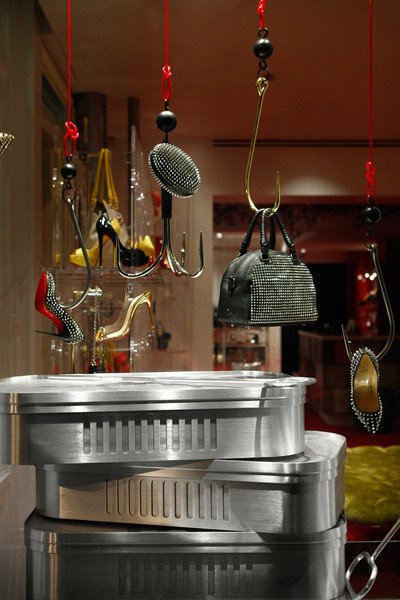 The designer has also resorted to an attractive communication strategy across all digital platforms of the brand.
Visitors who come to your website will be welcomed by shoes, bags and clutches multiple hooks suspended from XXL size. You can also see the legendary bag "Panettone" and model sandals "Druide".
By embelezzia.com