CHRISTIAN DIOR DIORIVIERA POP-UP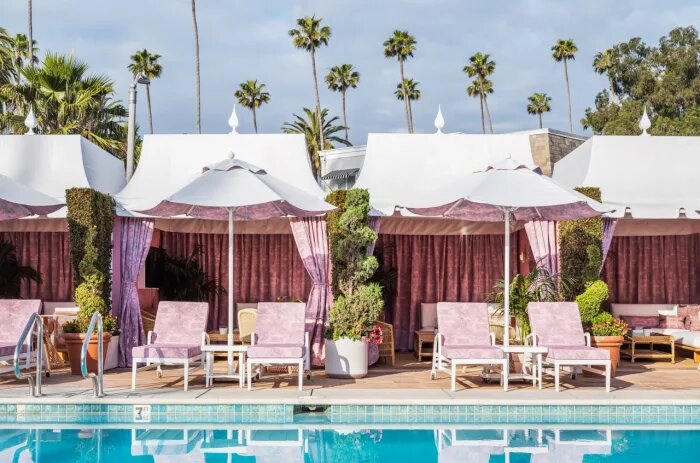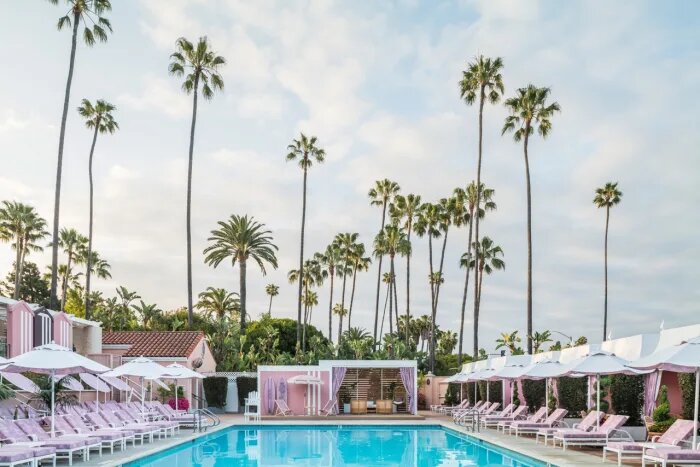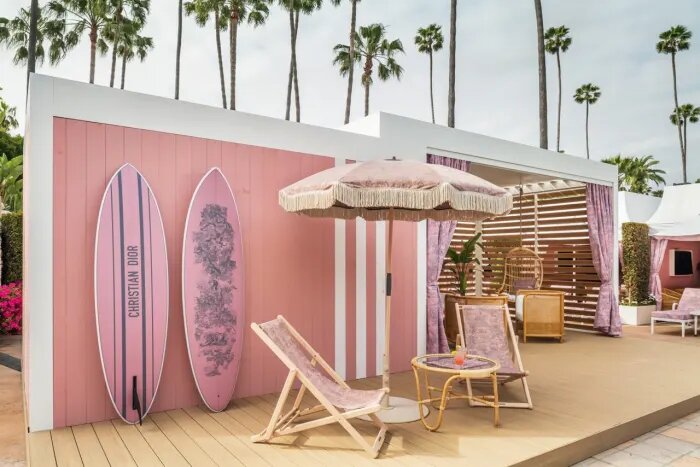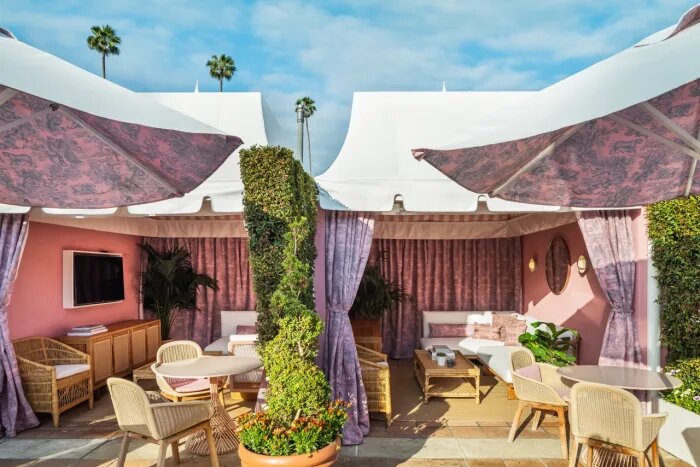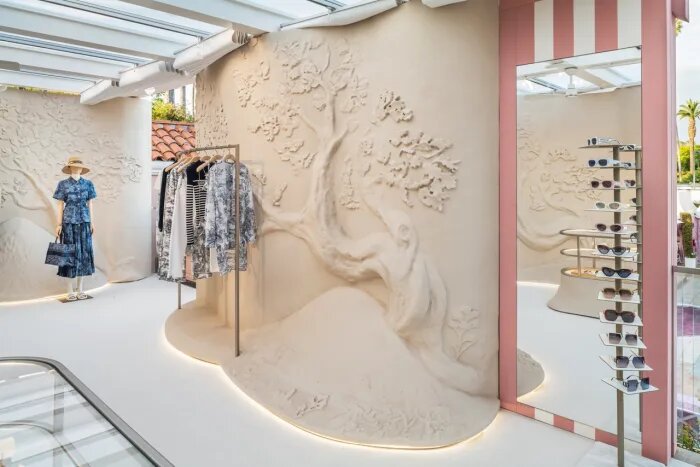 Christian Dior Dioriviera Pop-up store at the Beverly Hills Hotel 
Dior has taken over the legendary Beverly Hills Hotel's cabanas and pool for its Dioriviera pop-up.
Located on Sunset Boulevard, CHRISTIAN DIOR has taken over The Beverly Hills Hotel in celebration of this year's Dioriviera capsule collection. This location is one in a series of exclusive Dioriviera global activations.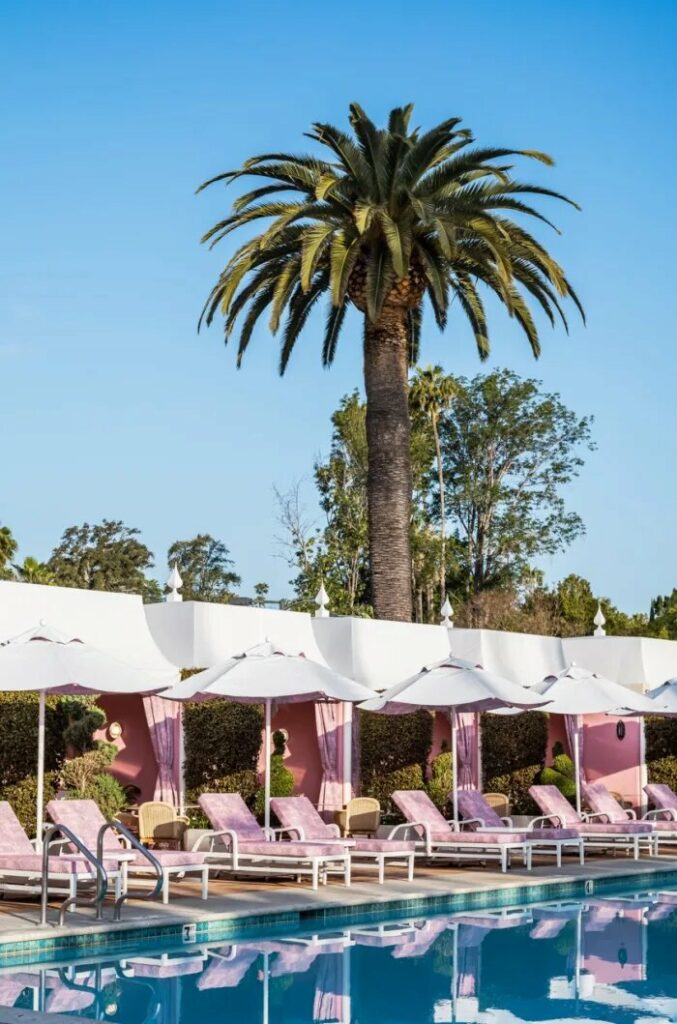 Overlooking the pool, the brand built a pink-carpeted Dioriviera pop-up shop designed to feel like a "mesmerizing sandcastle," in which animals and Lady Dior bags alike appear to be emerging from mountains of sand. Pink and grey Dior surf inspired cabins frame the outside of the pop-up boutique.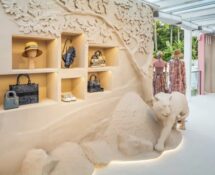 Drawing inspiration from the Mediterranean and allure of pristine beaches, Dior has reimagined the interior, molding the space to reflect a mesmerizing sandcastle To further enhance the immersive experience, toile de Jouy wrapped skylight roof offer guests a glimpse of the California blue sky.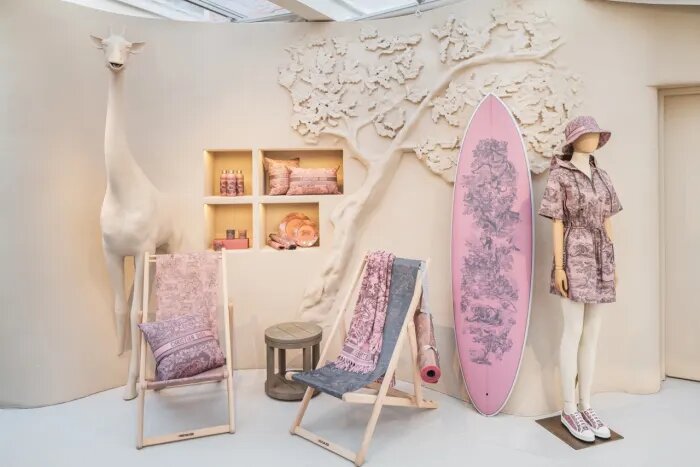 The redesign also highlights a newly erected poolside "Le Jardin des Rêves" spa cabana only available to hotel guests, who can choose from four (two facial, two body) treatments incorporating Dior Beauty skin-care products.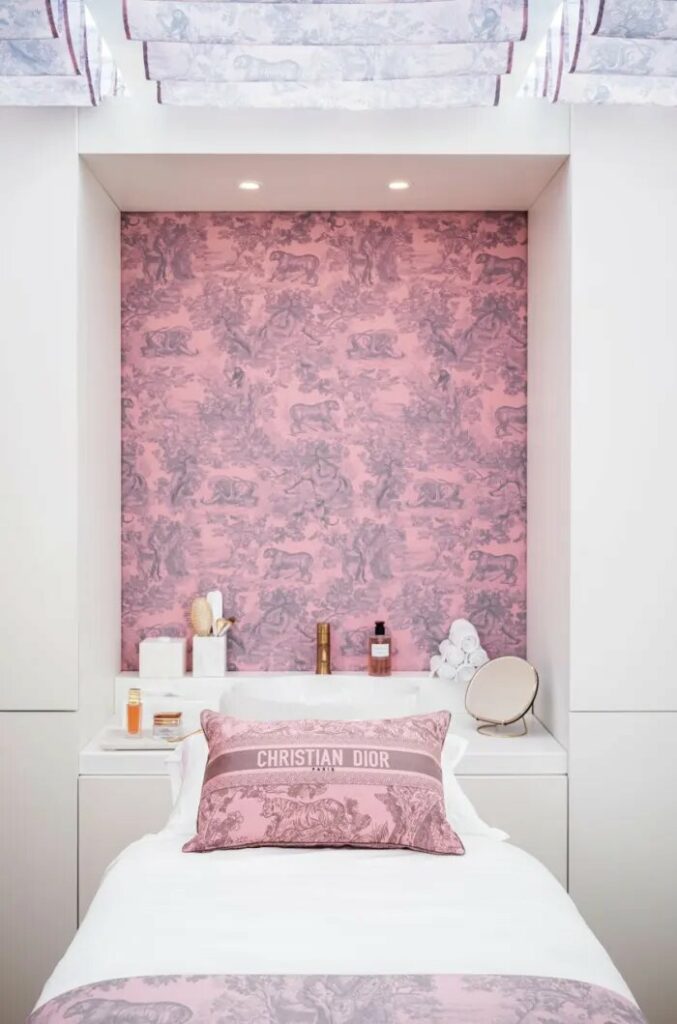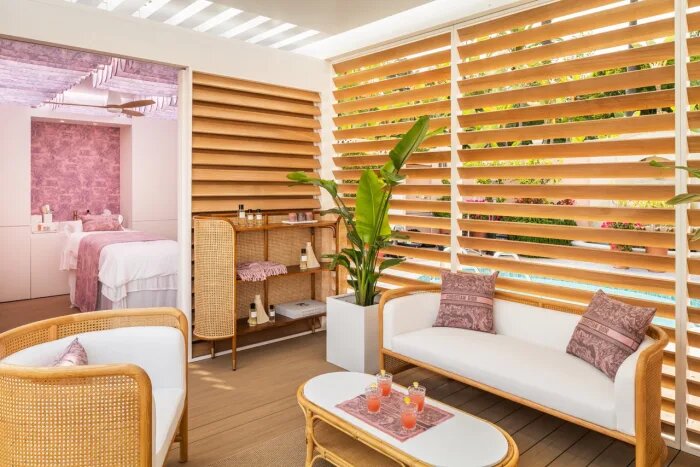 The pop-up boutique is situated adjacent to the ultimate Dior hangout haven, where hotel guests can lounge under toile de Jouy cabanas, lounge chairs, and umbrellas.
The pop-up is now open through September 4th, 2023.