Louis Vuitton pop-up restaurant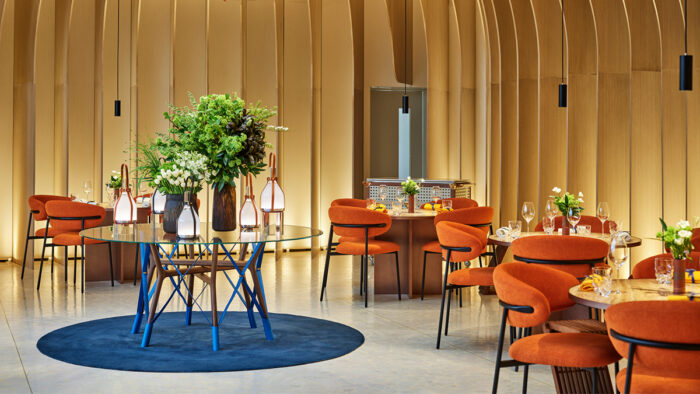 Louis Vuitton will open "Ikoyi at Louis Vuitton" with London's Michelin-starred restaurant Ikoyi
Louis Vuitton's partnership with London Michelin-starred Korean restaurant Ikoyi and chef Jeremy Chan for its Seoul Maison marks the third in a series of culinary pop-ups at its global retail locations.
Louis Vuitton's latest culinary pop-up concept at the Maison Seoul invites guests to rediscover the brand's 'Art of Travel' heritage through the unique dining experience that showcases Ikoyi's exceptional techniques and creativity, inspired by the cultural richness of Korea. At the helm of the kitchen is Jeremy Chan, the visionary head chef and Ikoyi co-founder, whose innovative cuisine will leave guests enthralled.
Using only the freshest local produce, "Ikoyi at Louis Vuitton" presents a harmonious blend of the philosophies of Ikoyi and Korean cuisine, in an exclusive dining experience that is a true testament to the Maison's commitment to innovation and excellence. A celebration of cultural harmony – every dish tells a unique story.
Louis Vuitton's pop-up restaurant at Maison Seoul offers guests a dining experience like no other, with a unique space that perfectly blends the Louis Vuitton universe with the contemporary aesthetics of Ikoyi.
The interior combines Louis Vuitton's iconic visual language with Ikoyi's contemporary aesthetics.
The restaurant's interior features wooden panels that curve seamlessly from the walls to the ceiling and marble-topped wooden tables.
The wall-to-ceiling timber cladding encompasses a group of marble-topped dining tables and chairs upholstered in bright orange fabric.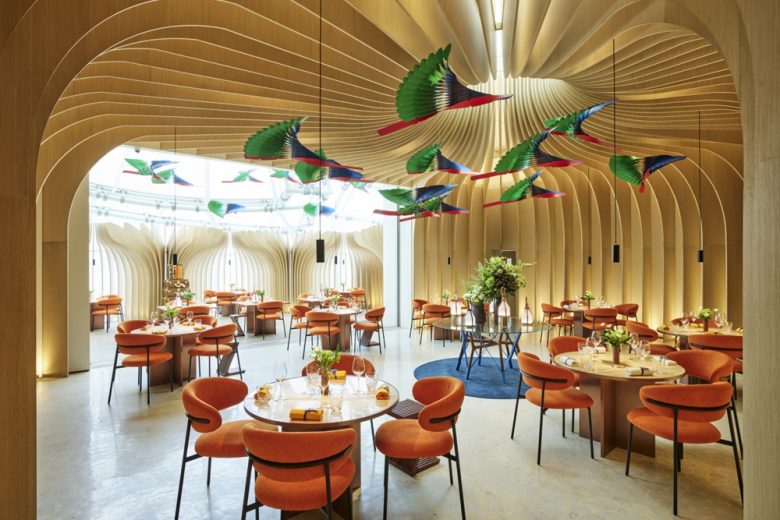 On display are a selection of the brand's Objets Nomades, shown for the first time at Milan Design Week 2023 in April. Among them is Quetzal, an Atelier Oï-designed mobile that nods to the vibrant plumage of its namesake bird.
From the elegant decor to the impeccably tailored uniforms worn by the staff, every element has been thoughtfully crafted to deliver a dining experience that is nothing short of exceptional.